Converge: Disciplinarities and Digital Scholarship encourages design educators, design researchers, and designers to take advantage of opportunities in digital scholarship, learn how to collaborate on interdisciplinary projects, and find new intersections within their existing research trajectories. To redefine what it means to be a designer and a design researcher today, we ask: How can design converge with digital scholarship in more than a superficial way? How might aspects of digital scholarship impact design research? What are the key questions at the intersection of design and the humanities?
This conference took place June 1-3, 2017 in Los Angeles, CA.
Keynote Speakers
Johanna Drucker
Breslauer Professor of Bibliographical Studies, Department of Information Studies, UCLA
Casey Reas
Professor, UCLA Design Media Arts, and Co-Founder, Processing
Erik Loyer
Creative Director, The Alliance for Networking Visual Culture
Conference Location
School of Cinematic Arts (SCA)
University of Southern California
900 West 34th Street
Los Angeles, CA 90089-2211
Connect
converge.aiga.org
converge.aiga@gmail.com
facebook.com/groups/AIGAConverge
twitter.com/aiga_converge
#aigaconverge
Organizing Committee
Associate Professor, School of Visual Communication Design, Kent State University
Her research resides at the intersection of design, humanistic inquiry, and interactive systems, investigated through a critical, practice-based approach. She has presented and exhibited her work internationally, and has published research in Design and Culture, Dialectic, Visual Communication, and Message, among others. She recently co-edited a special issue of the journal Visible Language with Amy Papaelias entitled "Critical Making: Design and the Digital Humanities" (2015).
Associate Professor, School of Cinematic Arts, at the University of Southern California.
Her research and teaching is focused on the integration of theory and practice with attention to issues in film and media history, feminist studies, digital culture, media strategies for social change, and public scholarship. She was an NEH fellow for the inaugural workshop, "Scholarship in Sound and Image," on Videographic Criticism at Middlebury College, and in 2015 she was in residence at University College Cork, Ireland as a Fulbright Scholar with a focus on digital media praxis.
Director, College and Graduate School of Art; Professor, Design, Washington University in St. Louis
Her work explores relationships between information and expression in collaborative projects for social impact and self-generated projects for exhibition. She was lead author on the article "Making cancer surveillance data more accessible for the public through Dataspark," published in Visible Language in 2013, and co-principal investigator on a grant funded by the National Cancer Institute (NIH), 2009-11. An exhibition of her work, Reading Time: Visual Timelines, Texts, and Canons, opened at Gallery 360 at Northeastern University in Boston in 2014.
Professor, Graphic Design, University of Tennessee
Her work across technology, cultural heritage and museum studies researching the design of digital engagement with the public has led to research partnerships with The National Park Service, The US Holocaust Museum, and the Eastern Band of the Cherokee Nation. Her work has been presented at CUMULUS, NORDES and the Museum Computer Network (MCN) in addition to several DEC conferences. In 2012/13 she was a Fulbright Scholar at the University of Oslo, Norway, researching the design of educational technologies in relation to learning theory.
Assistant Professor, Graphic Design, SUNY New Paltz
She has presented her design research and pedagogy at Theorizing the Web, the Type Directors Club, NYC DH Week, TypeCon, and other DEC conferences. In 2013, Amy participated in One Week One Tool, an NEH-funded Institute for Advanced Topics in the Digital Humanities. She co-edited a special issue of the journal Visible Language with Jessica Barness entitled "Critical Making: Design and the Digital Humanities" (2015). She is a founding member of Alphabettes.org.
Chair, Media Arts + Practice, School of Cinematic Arts, University of Southern California
Former DEC Steering Committee co-chair, Holly works at the intersection of cinema, design, media literacy and the humanities. She co-founded and launched the practice-based Media Arts + Practice program integrating design research and critical theory/making, and is currently involved with USC's Mellon-funded Digital Humanities Program supporting humanists in manifesting their research through media-rich experiences. She has helped organize and has presented at many previous DEC conferences, including New Contexts/New Practices, Schools of Thought III and NEXT
SPONSORS
USC School of Cinematic Arts
Washington University in St. Louis
Kent State University: College of Communication and Information, School of Information, School of Visual Communication and Design
Browse the

Converge: Disciplinarities and Digital Scholarship

Collections
« Previous | 1 - 63 of 63 | Next »
06/03/2017
Adrien Contesse, Ésad, Amiens, France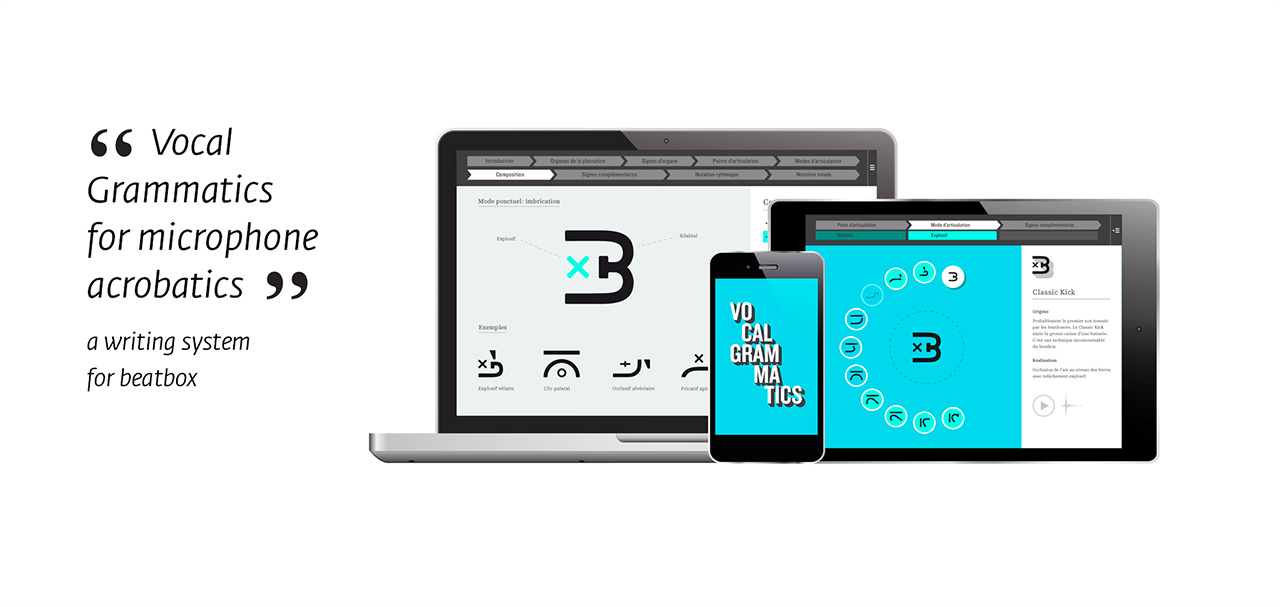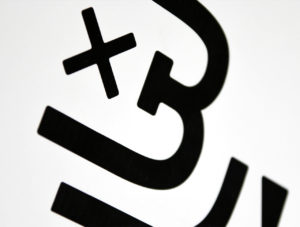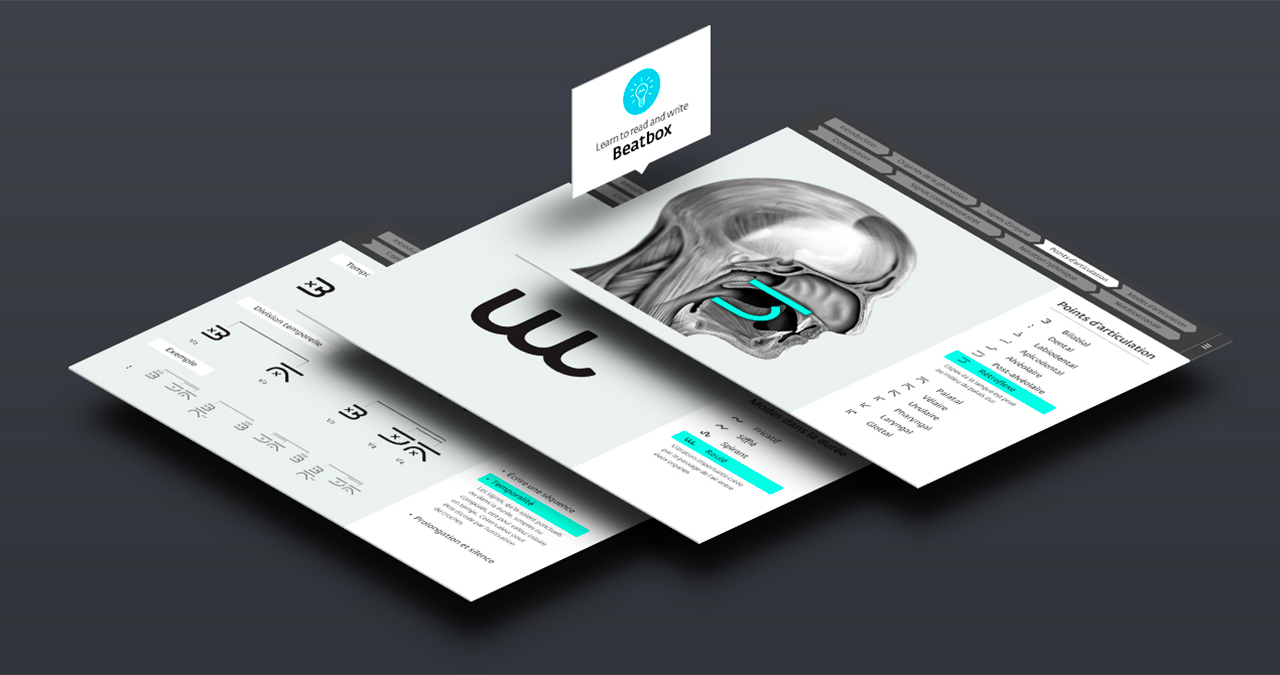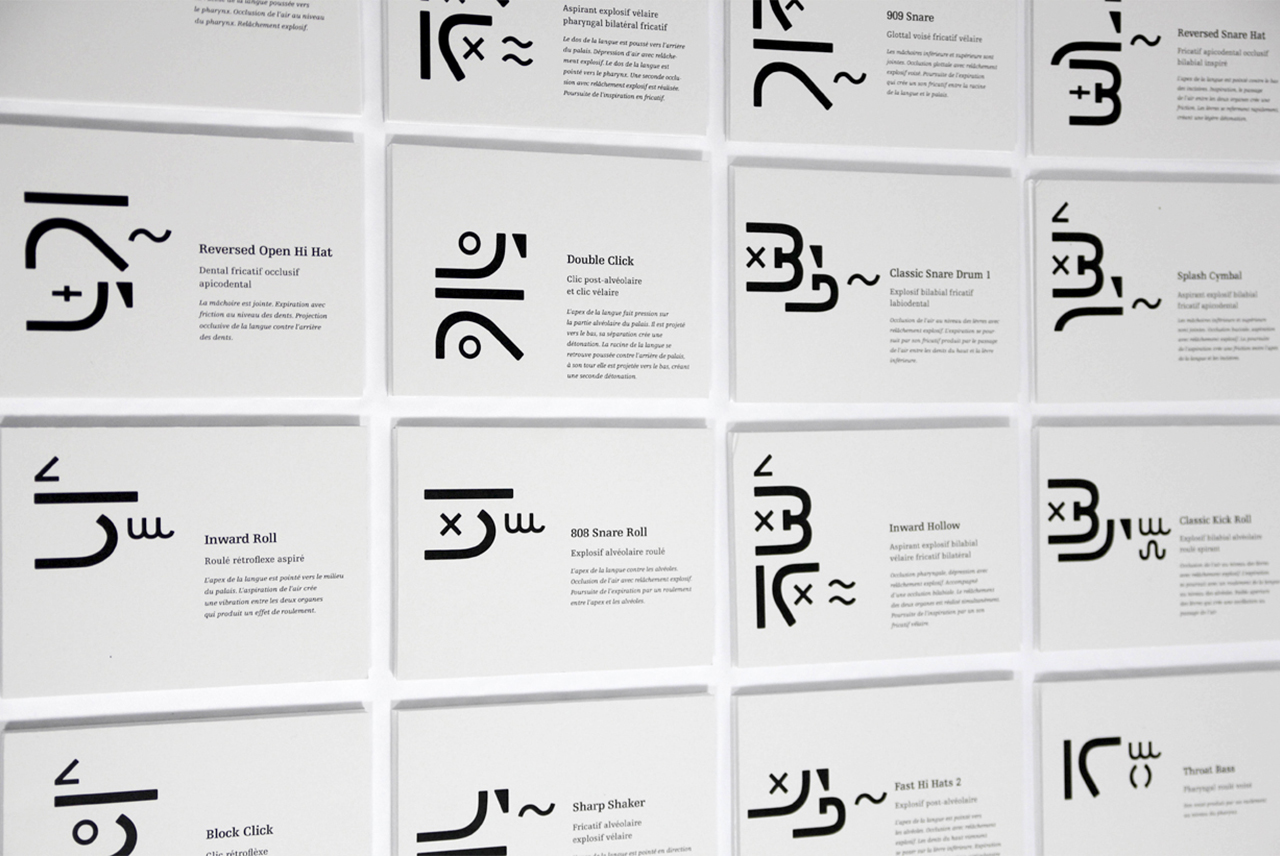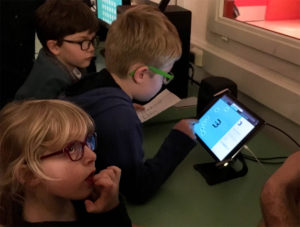 Vocal Grammatics:
A digital design project that has produced a comprehensive writing system for beatbox along with a functioning app that enables the techniques and sounds of beatbox to be written, learned, shared, and created. This project is founded on a convergence of research in language, typography, phonetics, music, and digital design. The team consists of a collaboration of professional type designers, linguistic researchers, sound engineers, musicians, professional beatboxers, digital designers, and computer programmers.
Beatbox has roots in the late 1970s Hip Hop culture. In the beginning beatboxmainly copied instrumental sounds. Over time, beatbox evolved into a singular art using a wide and rich spectrum of sounds. The sounds produced in beatboxing rely on the skillful coordination of the vocal chords, breathing, and various combinations of mouthparts that cannot be seen when watching a beatboxer.
The method for understanding and writing out these sounds, which has been developed by Vocal Grammatics, is based on a phonetic approach that analyzes the production of sounds with two basic parameters : the place where it is located in the mouth, and the way the air is moved to make the sound. In the Vocal Grammatics system, this basic information is represented by two different types of glyphs. When combined together, the glyphs create a compound sign. This award winning project has established a definitive glyphic system, which is able to write out all the thousands of sounds made by beatboxers using less than 30 glyphs.
The Vocal Grammatics beatbox project opens the conversation about how design and type design offer new solutions to many language issues. Perhaps more importantly, the principles behind this system can be carried over into linguistic research and used to help researchers work with many different aspects of sound production, including research involved with speech disorders.
Adrien Contesse is the founder of "Vocal Grammatics," and is a French award-winning designer that specializes in graphic design and type design. He graduated from Ésad Amiens, France, where Vocal Grammatics was began as his master's project. Since then his work has been published in several art and design magazines.
Besides his work for corporate clients and cultural and institutions, Adrien Contesse is involved in several language/type research projects. He is part of the "Gestual Script" team and works on "Typannot", a glyphic system that transcribes sign languages.
This was a Poster Session on June 3, 2017. 11:00–11:30am (SCI Lobby)
Format:
06/02/2017
Barbara Sudick, California State University, Chico
Frank Armstrong, California State University, Chico
An epic drought and a mandate for the development of a sustainable groundwater management plan in California has brought together a team of diverse scholars, researchers and designers. Digital evidence of groundwater flow and understanding its relationship to other components of this complex natural system are critical to planning its sustainable management.
Although the state is currently experiencing an unusually wet rainy season, the recent five-year drought significantly lowered the levels of surface water in our lakes and rivers. In many areas of the state, this shortage of regulated surface water resulted in over-pumping unregulated groundwater.
An economist, a geographer and hydrologists collected data on water and land use in Northern California for the last 30 years. They needed a way to engage and educate a diverse public in a participatory process of co-creating a sustainable groundwater management plan. Working with the designers, the team is currently building an interactive data-visualization tool for understanding the patterns, behaviors and relationships of the water system.
Visualizing complex data over time and space reveals the patterns that emerge from the behaviors of natural systems: agricultural land-use, supply and demand of water resources, fluctuating crop prices and changing environmental/weather conditions. These patterns can expose the ill effects of human actions on the environment, like the occurrence of subsidence (the sinking ground that results from over-pumping groundwater). Simultaneously showing events that are separated by time and space, visualizations can also explain how small events have the potential to cause significant changes in complex systems. Interactivity will allow users to filter data and create new relationships that invite comparisons, raise new questions and provide alternative explanations. This tool will help people to understand complex relationships, reach consensus, and make informed decisions about the future of California's water system.
Barbara Sudick is a Professor and Graphic Design Program Coordinator in the Department of Media Arts, Design + Technology at California Sate University, Chico.  She has an MFA in Graphic Design from Yale University and for 15 years was a partner in an interdisciplinary design firm whose clients included IBM, ITT Programming, United Technologies, Memorial Sloan-Kettering Cancer Center, New York Public Library, and Yale Repertory Theatre. Barbara has taught Graphic Design at SUNY New Paltz, University of Connecticut, University of Hartford and lectured at The Cooper Union and University of the Arts. In 2008-09 she was distinguished professor and Nierenberg Chair at Carnegie Mellon University, School of Design. Her research explores how design can contribute to the vitality of environmental, economic, social and cultural sustainability. She has been an advocate for sustainable design education in her teaching at CSU Chico and more broadly as the Chair of the Education Committee, Center for Sustainable Design, AIGA and facilitator at the Global Summit on Design Education and Sustainability in conjunction with The Designer's Accord. Barbara has presented her research in sustainable design internationally in Seoul, Korea and Doha, Qatar and at workshops and conferences throughout the US. She is co-author of "Redesigning the Bottom Line: How Design Thinking Can Help Business Become Sustainable" (with Phil Hamlett) in Praeger's The Business of Sustainability: Trends, Policies, Practices, and Stories of Success.
Frank Armstrong is a Lecturer in the Department of Media Arts, Design + Technology at California Sate University, Chico, teaching coding and design. He has a BA in Economics from UCLA and an MFA in Graphic Design from Yale University. As a design consultant, Frank worked for clients including Bell Communications Research, IBM, ITT Programming, Kenan-Flagler Business School and MIT Press. As a design educator, he taught at Boston University, Carnegie Mellon University, North Carolina State University, University of Connecticut and Yale University. His research and teaching integrate dynamic information visualization and typography. In 2015, he gave presentations on "Exploring Conditional Motion" with Barbara Sudick at the MODE Summit in Dublin and "Behavior Design" at the KSBDA International Conference in Seoul. His professional work has been published in numerous books and journals, including Meggs' History of Graphic Design, Typographic Design: Form + Communication and American Typography Today. His essay "Hearing Type" was published in AIGA: Loop, Baseline and The Education of a Typographer.
This was a Lightning Round Session on June 2, 2017. 4:30–5:00pm (SCI 108)
Format:
06/02/2017
Jessica Parris Westbrook, DePaul University
Adam Trowbridge, DePaul University
The design and development of systems, including products, games, and experiences requires the expertise of a wide range of creative people who need to share their ideas and communicate with each other. Some of these people are designers, some are researchers or data scientists, some are writers, some are architects, engineers, programmers, some are artists or media producers. Each person involved has discipline-specific skills and is trained in the use of discipline-specific language, tools, conventions, and methods. This paper/presentation collects and investigates visual thinking methods used in a range of creative practices. It seeks to go beyond the all too familiar Post-it note and traces histories and evolutions of established visual methods for generating, planning, capturing, sorting, and communicating in-progress ideas.
Jessica Parris Westbrook is a media artist, designer, researcher, and creative coder. She uses design to negotiate and organize the joys and struggles of information and understanding. Westbrook is currently an Associate Professor in the School of Design, College of Computing and Digital Media at DePaul University in Chicago, IL (2016). Before taking a formal interest in higher education and learning, Westbrook worked professionally in a range of capacities from front-end web developer and interactive designer to creative director while maintaining an active independent interdisciplinary studio practice. Westbrook has an MFA in Photography from Tyler School of Art, Temple University, Philadelphia, PA (1998), and a BFA in Photography from the University of Central Florida, Orlando, FL, 1996.
Adam Trowbridge is a designer, programmer, and code media researcher. His current work focuses on biobehavioral interface design, mobile health, programming pedagogy for designers, and geolocated augmented reality. He is currently developing an OS for and by designers, starting with assembly language, as a speculative design and open source project promoting creative autonomy. His previous projects employed augmented reality to highlight police omnipresence and security theater. Trowbridge holds an MFA in Electronic Visualization from the University of Illinois Chicago and worked professionally in design and UI/UX in range of capacities including: Information Architect, Director of User Interface and Design, Web Developer, and Director of Project Management.
This was a Long Paper Session: Practice and Process on June 2, 2017. 10:30–12:00pm (SCI 106)
Format:
06/01/2017
Dori Griffin, Ohio University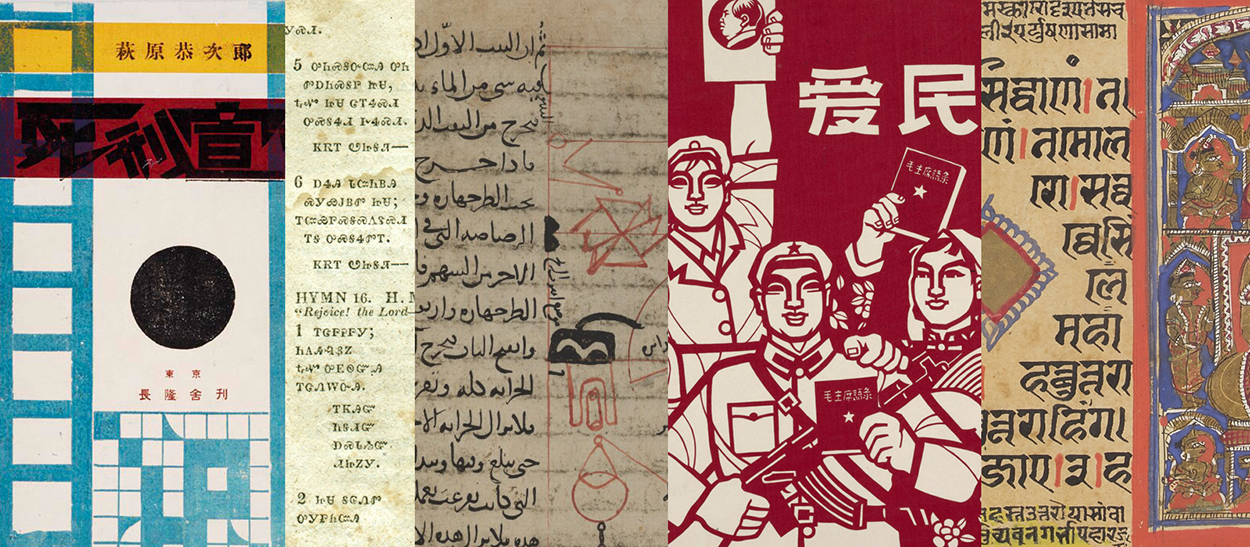 This collaborative working session will bring together design educators who use digital archives as a tool for teaching design history, facilitating the sharing of resources and strategies. Both studio-based and scholarly historical teaching modes are welcome. Before the workshop, participants should reflect on their own praxis and bookmark their favorite resources. In what contexts are digital archives most useful as a resource for teaching history? How can digital resources expand our concepts of design history beyond the scope of the traditional Modernist canon of western Europe and North America? Which assignments have fostered successful learning experiences? What are the pedagogical goals of these assignments, and which digital archives have been most useful in meeting them? How might we guide the process of engaging with image research in the digital environment? We'll use the questions above as a starting point. Further foci may emerge from participants' dialogue around these introductory questions.
The immediate goal of the session will be for participants to share resources and strategies with one another. The broader goal is that participants will generate collaborative content for a multi-authored journal article. This article will document how design educators use digital archives to foster critical engagement with global historical source material. Many design educators teach graphic design history as an addendum to their studio teaching practice, often without significant institutional support or prior training. Developing a body of case study literature benefits educators and students by providing access to practical yet critically-engaged pedagogical strategies. However, the indexed literature offers little record of the vital yet ephemeral conversations taking place at conferences. This workshop seeks to facilitate and record a substantive, multi-vocal dialogue that will be of lasting practical use to design educators. Participants with on-going investment in the topic may wish to work collaboratively as co-authors after the conclusion of the session. Others may wish to contribute only through participation in the workshop's dialogue, which will be documented so that contributors may be properly credited.
Explore the digital archives that make accessible the global design history artifacts in the header image (top). From left to right: A 1925 artist's book by Hagiwara Kyōjirō, Shikei senkoku, in the Monoskop digital archive of Avant Garde magazines; an 1833 Cherokee hymnal in the Duke University Religious Materials collection; a copy of Two Technological Treatises, an Arabic language manuscript copied in Shawwāl 691/12 (1292 CE) and made available by the Qatar Digital Library; an anonymous 1967 Chinese papercut asking viewers to "Support the Army and Cherish the People" from the University of Michigan Digital Collections; and The Kalpasutra, a 1503 Prakrit manuscript (item #L0034105) in the Wellcome Library.
This was a workshop on June 1, 2017. 3:30–5:30pm (SCI 209)
Dori Griffin teaches graphic design and design history at Ohio University. She researches and writes about the history of popular visual culture in the twentieth century, as well as exploring issues in contemporary design pedagogy. Dori has published articles in Visible Language, the Journal of Communication Design, Dialectic, and Imago Mundi. Her first book, Mapping Wonderlands, was published by the University of Arizona Press in 2013. Currently, she's at work on a book about the history of the type specimen as a visual form and a professional practice. This project emerges from her 2015 research fellowship in the Cary Graphic Arts Collection at the Rochester Institute of Technology.
Format:
06/02/2017
MiHyun Kim, Texas State University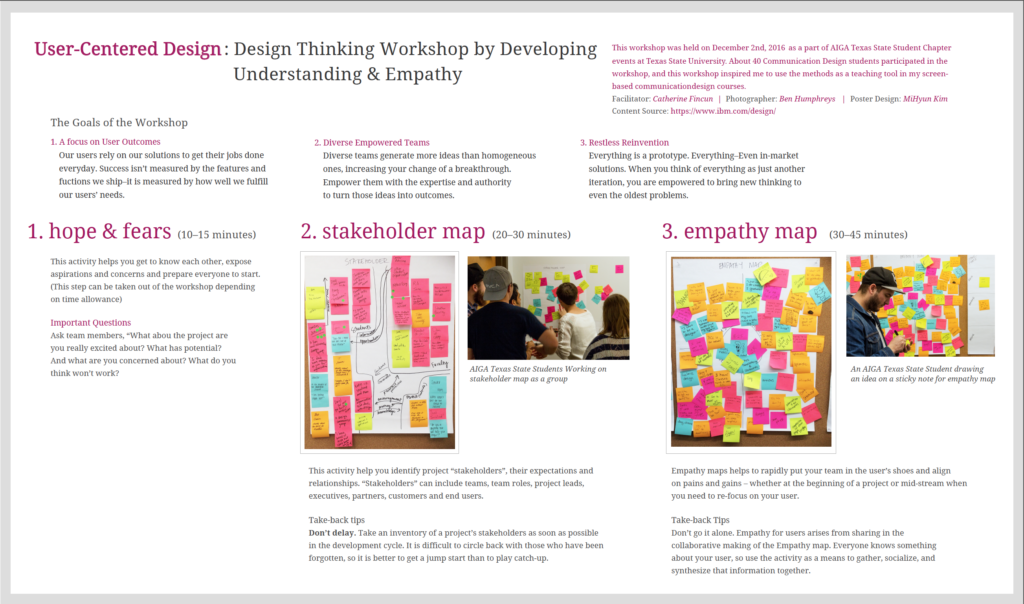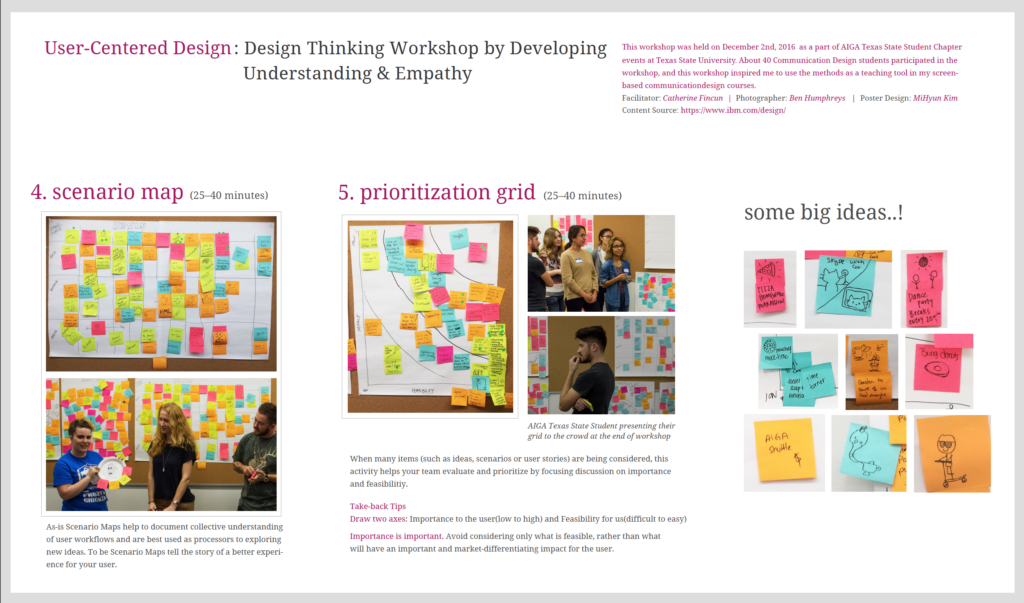 Design as a professional discipline has undergone a tremendous evolution in the last generation from a practice focused mainly on aesthetic style to one with a clear and explicit focus on the "user" (aka: person or group of people who use a product or service) and their hopes, desires, challenges, and needs.
By establishing empathy with the user, designers are able to work toward outcomes that meet those needs more successfully. This user-centered approach known as "design thinking" enables designers and others to address a wide range of complex business and social issues.
Nowadays, design is measured by how well it fulfills our users' need. When we shift the conversation from one about features and functions to one about users and user outcomes, we deliver more useful, usable, and desirable solutions. By doing so, more importantly, the design earns the trust, respect and repeat from the users.
This poster contains hands-on activities for practicing collaboration and putting the user at the center of our design projects. There are 5 activities; 1) hope and fears 2) stakeholder map 3) empathy map 4) scenario map 5) prioritization grid. This poster explains each activity by establishing the design thinking framework, understand your user's problems and motivation, explore new concepts, prototype designs and evaluate.
Hopes and fears: 10-15 minutes
This activity helps you get to know each other, expose aspirations and concerns and prepare everyone to start
Stakeholder map: 20-30 minutes
This activity helps you identify project "stakeholders", their expectations and relationships. "Stakeholders" can include teams, team roles, project leads, executives, partners, customers and end users.
Empathy map: 30-45minutes
Empathy maps helps to rapidly put your team in the user's shoes and align on pains and gains
Scenario map(As-is/To-be): 25-40minutes
As-is Scenario Maps help to document collective understanding of user workflows and are best used as processors to exploring new ideas. To-be Scenario Maps tell the story of a better experience for your user.
Prioritization grid: 25-40 minutes
This activity helps your team evaluate and prioritize them by focusing discussion on importance and feasibility.
MiHyun Kim holds MFA from University of Massachusetts in Dartmouth and she currently lives and works in Austin, Texas. As a graphic designer, artist, educator and maker, she has always been interested in the relationships between binary pairs; Eastern and Western, Art and Eesign, and You and I. The in-between spaces are often hidden, secretive and few people pay much attention to them. For the past 10 years She has been teaching Graphic Design, specializing in typography, web typography, interactive design. Currently, she is teaching at Texas State University as an Assistant Professor of Interactive Design within the School of Art and Design.
Reference
IBM Design Thinking: https://www.ibm.com/design/
This was a Poster Session on June 2, 2017. 4:00–4:30pm (SCI Lobby)
Format:
06/02/2017
Jessica Keup, JSTOR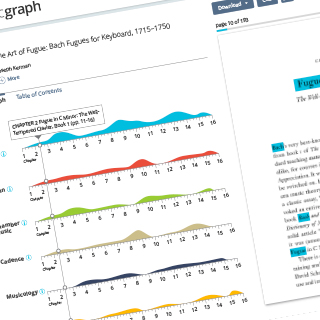 Monographs are increasingly making the print-to-digital shift that journals started twenty years ago, yet many of the popular platform options for accessing scholarly books simply mirror the existing discovery structure for journals: books are presented as a sequential list of "journal article"-sized chapter files for downloading, a practice that "journal"-izes the book and arguably fails to take full advantage of the rich long-form argument that unfolds across chapters.
JSTOR Labs, an experimental platform development group, convened at Columbia University a group of scholars, librarians, and publishers in October 2016. Together, they tackled this design question: if we applied data visualization and design thinking techniques to the existing corpus of digitized monograph files, how could we improve the discovery and user experience for scholars, students, and general readers? Over the course of two months, we conducted an ideation workshop with the scholars, librarians, and publishers; tested sketches of various ideas with more scholars to decide which concept to pursue; iteratively refined and tested alternate design ideas with increasing fidelity over time; wrote a whitepaper about our findings; and completed a working prototype during a "flash build" that aims to help users currently assess the relevance of books to their research and quickly navigate to the relevant parts.
This cross-/multi-/inter-/trans- disciplinary digital scholarship project presented many design challenges and opportunities. The bulk of the presentation will focus on the design principles and the lean, user-oriented product design processes used to carry one of the product ideas through from concept to working prototype. We will show how design activities and principles proved indispensable in the quick and lean creation of a useful, quality product. There will also be a demonstration of the Topicgraph prototype that was created in November.
Jessica Keup is a User Experience Prototyper on the JSTOR Labs team. The team experiments with new ways to present, explore, and discover scholarship and Jessica works to design, test, and implement the user interfaces they create. She formerly taught Human Computer Interaction and introductory programming at East Tennessee State University, and she moonlights as a pianist.
This was a Long Paper Session: Print to Digital on June 2, 2017. 2:30–4:00pm (SCI 106)
Format:
06/03/2017
Danielle Oprean, PhD, Post-Doctoral Research Fellow, Penn State University
Peter Lusch, Assistant Professor of Graphic Design, Penn State University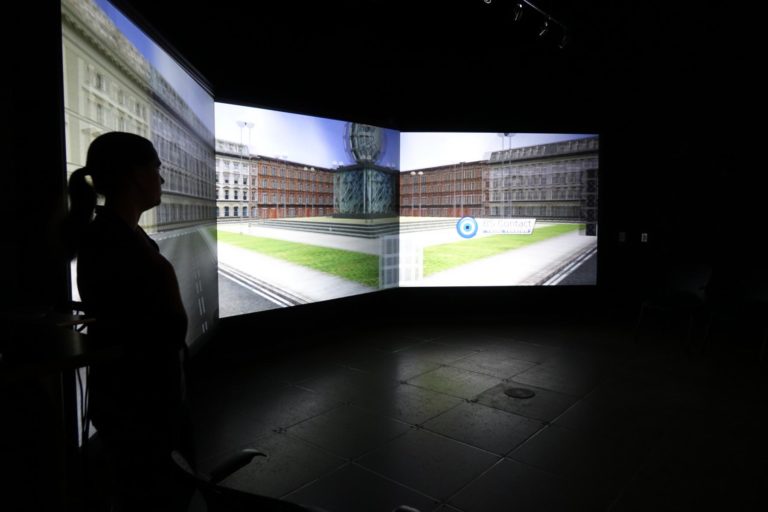 Design communication relies on a designer's ability to represent and present design ideas through multiple forms of visualization. From images to movies and now even virtual reality, designers are beginning to capitalize on newer forms of representation and subsequently in their presentations. With the digital medium becoming more prominent in the design disciplines, it is necessary to consider how representations across multiple modalities (visual, audio, etc.) can be presented in a digital format that is cohesive. So, how do we support presenting multiple forms of visualization? We build on our early development of a multi-modal interface to explore this question and what the implications are for multiple design disciplines. A proof-of-concept interface for exploring the potential of multi-modal presentations was developed earlier and has being further improved for intended use in design courses using a large-screen display that is virtual reality capable. This portion of this development research focuses on understanding student designer use of the alpha-version of the interface, where not all functionality such as loading student work into the interface are working. For this study, we focused on the role of student designer perceptions of the ergonomics of a large-screen display where the interface is being used and the perceived usefulness of the developed interface. We captured student interactions with the interface in its current state through simple user tests and asked students to elaborate on their perceptions of such a tool. We will present on the challenges faced by the sample of students engaging with the interface and how preliminary take-away from the study will be used for improving the interface.
Danielle Oprean is currently a post-doctoral research fellow in the Stuckeman School and Chorophronesis at the Pennsylvania State University.Her background is in 3D visualization and its intersection with human-computer interaction. She focuses her research on the relationship between immersion and presence and how that relationship is fostered through embodied experiences. Her work is highly interdisciplinary and allows for the study of different forms of technology to apply to different spatial and design applications. She holds a BS in digital media visualization and a MS in Engineering Technology  from East Tennessee State University, and a MA in Architectural Studies Design with Digital Media and a PhD in Human-Environmental Studies from the University of Missouri. 
Peter D. Lusch is an Assistant Professor of Graphic Design in the Stuckeman School of Architecture and Landscape Architecture at Penn State. He instructs advanced and introductory courses in typography, studio design, and experience design processes and methods. Lusch has active research in design pedagogy, user experience design, and applications of technology and design for global humanitarian solutions in the developing world. He has studied and worked internationally with Shanghai University, China. He holds a B.F.A. from Eastern Michigan University, and a M.F.A. from Michigan State University.
This was a Lightning Round Session on June 3, 2017. 10:30–11:00am (SCI 108)
Format:
06/02/2021
This panel will examine how critical practices in design are changing. Johanna Drucker, John Jennings, Michael Gibson, and Keith Owens will discuss how design educators and researchers can evolve their work, and find new projects and modes of publication.
This was a panel discussion at 12pm (SCI Lobby).
Format:
06/03/2017
Dennis Doordan, University of Notre Dame
Brian Edlefson, University of Notre Dame
This project grew out of conversations between a Design Historian and a Visual Communications Designer. The focus of our conversations is a project to digitize and annotate an early twentieth century periodical called The Game. Between October 1916 and January 1923, thirty-four issues of The Game were published by Douglas Pepler; the calligrapher Edward Johnston and the artist and type designer Eric Gill worked with Pepler on the design of The Game.
Beyond practical concerns, our conversations quickly began to engage with the larger questions raised by the Converge Call for Proposals. What, for example, is the role of design in generating new knowledge? We argue that designers generate new knowledge through the reconfiguration of existing knowledge. Reconfiguration involves more than increasing access through the digitalization of rare print materials; it involves the enrichment of existing knowledge by connecting original source materials with subsequent scholarship and contemporary commentary. While there are models for making rare early modern art journals available on line the project described here aspires to more than just scanning and posting material online. We propose creating an online research portal that constitutes a digital tool for thinking. What does thinking imply? Thinking requires active engagement with a body of material and ideas that positions various types of information within some interpretive framework so that the user can make connections between disparate sets of information. Beyond expanding the set of examples readily available to interested parties, thinking leads to the formation of new questions that previously were difficult to conceptualize or to answer within the existing arrangement of resources and examples. These observations are developed using examples from The Game.
Since both the Design Historian and the Visual Communications Designer are faculty members at the same university they were keenly aware of the necessity to articulate the scholarly nature of their collaboration in terms that could be clearly aligned with the tenure and promotion criteria at their institution. The values and definitions identified in university RPT guidelines help frame the way the project is described. For example, our institutional RPT guidelines identify history as a humanistic discipline which investigates the interface between art and meaning …Through the examination and analysis of objects that are both original creations and, at the same time, historically and culturally determined. This same document rather than defining design in narrow professional terms describes design as an enabling catalyst, collaboratively increasing advantage and expanding opportunity between practitioners of different disciplines. We thus describe our digital humanities project as a truly collaborative effort that combines the investigative skills of the historian with the equally necessary enabling skills of the designer in a form that – again using our institution's own language – innovatively promotes understanding. Complimentary skills sets are critical to digital scholarship and to the degree that the design community can articulate the distinctive nature of design skills and design thinking the value of design's contribution to emerging research in digital humanities and STEM education will only grow.
Dennis Doordan is co-editor of Design Issues a journal devoted to the history, theory, and criticism. Doordan has published books and articles on a wide variety of topics dealing with modern and contemporary architecture and design. In 1999 Doordan was on the organizing committee for the first international conference on doctoral education in design. He has spoken about design education and interdisciplinary research at international conferences and been invited to participate in workshops and seminars on various aspects of design education
Brian Edlefson co-founded Thesis, a design consultancy that helped product manufacturers connect with architects and interior designers.  As a member of Whirpool Corporation's multi-disciplinary Global Consumer Design team, Brian was responsible for merging graphic design with the product design of household brands like Whirlpool, Maytag, Kenmore and Amana. He has also worked with the design team and curatorial staff at the Museum of Modern Art in New York, and was a senior graphic designer for Herman Miller—where he redesigned the corporate brand and all of its applications.
This was a Long Paper Session: On Collaboration on June 3, 2017. 11:30am–1:00pm (SCI 106)
Format:
06/02/2017
Daniel Jasper, University of Minnesota
Since 1999 I have been using the formal and conceptual language of products as a means of research, and creative discovery. This mode of production falls under the rubric of "critical design". Critical design describes a process whereby a designed artifact, its use and the process of designing it perform as an embodied critique or commentary on environment, economy, politics, culture—or design itself.
For instance, in this scenario wall paper patterns I've had commercially produced call in to question basic assumptions about the purpose of textile designs for domestic applications. In addition to being decorative and aesthetically pleasing can textile patterns also be emotive and consciousness-raising with regard to current topics including the United States' drone program or casualty rates among armed service members?
Former head of the Design program at Cranbrook Academy, Kath­ryn McCoy said 'Design is not a neutral, value-free process; however, we have trained a profession that feels political or social concerns are either ex­traneous to our work or inappropriate.' (McCoy, 1994 p.111) McCoy alludes to a sort of tacit knowledge (and knowledge production) that became codified within the Western academy after World War II in which formal design pro­duction typically results in concrete statements couched in positive terms, which celebrate consumerism, consumer products and the munificent cul­ture that produced them. Theorist Guy Debord characterized the psycho­-philosophical underpinnings of this mediated environment in the following terms, 'Everything that appears is good; whatever is good will appear.' (Debord, 1967 p.15) In this regard design (graphic, product, apparel) acts as the process by which this self-congratulatory monologue is made flesh, expressed physically in the form of what seem to be ideologically in­ert objects. As design educators, practitioners and scholars in a historically incurious profession one might be forgiven for asking is this all there is? Is client-based practice the only prescribed outcome for our intellectual and creative endeavors and those of our students? In addition to critical think­ing and critical writing, is there room for critical design in design research, pedagogy and practice?
In one Writing Intensive graphic design course at the University of Minnesota students are asked to perform an examination of material culture—the very culture they propagate through work in their chosen profession. They critically examine their own patterns of consumer behavior within the simultaneous contexts of design, society, economy and culture. In a sequence of assignments, they express their findings not only with writing, but also the principles and practices of data visualization, using traditional 2-D com­puter-aided methods, or 3-D methods made more expressive through attention to materiality and physical presence. Without being expressly told to 'make critical design' the students nonetheless perform criti­cal practice not as an end unto itself but simply as a method of interrogation. It is within this context that critical practice works in tandem with the traditional writing and research processes as an extension of writing. Here students are asked to place themselves, as designers, within the broad­er framework of design, society, economy and culture not as an ancillary consideration but as something central to their role as authors and producers of culture. Within this context, students are taught that being critical isn't a job description for cranky elitists—it is something that should be done by designers as a matter of course.
Daniel Jasper is an associate professor at the University of Minnesota, Twin Cities.
This was a Long Paper Session: Practice and Process on June 2, 2017. 10:30–12:00pm (SCI 106)
Format:
06/03/2017
Brad Tober, Boston University
While design researchers continue working to carve out their individual roles within the larger university context, institutions increasingly demand the forging of productive, cross-disciplinary collaborations of all sorts. To those academics unfamiliar with the work of their design researcher colleagues, a joint endeavor might present itself as an appealing opportunity to obtain professional / commercial design work in service of an otherwise design-irrelevant project. There are also instances of large science / engineering grant solicitations (such as the National Science Foundation's 2013 Emerging Frontiers in Research and Innovation program investigating engineering applications of origami folding techniques) requiring a creative researcher to participate as part of the investigative team behind a given proposal—although, with little to no direction as to the specific role that individual should assume.
Of course, there are bound to be anecdotal accounts of designers' successful cross-disciplinary collaborations, and while there are various models of collaborative design, there does not appear to be a generally accepted model of design-inclusive cross-disciplinary collaboration in academia. In response, this paper discusses the foundation leading toward such a model for a particular definition of the design researcher—one which reflects the shifting role of professional practitioners from that of merely executing processes in which the objective is producing finalized creative output to engaging directly with the development of tools and frameworks facilitating the creative processes of others. This concept of meta-design is itself a response to the increasing democratization of design, but it very much relies on designers' communicative aptitude and diverse skill sets to, in the context of academic collaborations, effectively coordinate the members of a team. Indeed, while meta-designers can still bring design-specific knowledge to such a cross-disciplinary collaboration, the added value they bring in this model is the ability to fully leverage the unique contributions that each team member can provide as part of the collective effort. This recognizes that a cross-disciplinary academic collaboration is actually a designed system (with its individual components unable to function alone) and, in fact, very closely reflects the way specialized designers approach professional practice.
This paper will, in particular, discuss a case study of a cross-disciplinary academic collaboration that occurred over approximately four years, culminating in late 2015, at a major American research university. Assembling librarians, curators, computer scientists, publishers, designers, and others, the team engaged in this digital humanities-focused effort could not have been more diverse. As a design researcher, the author was initially tasked with the design of a publishing platform highlighting a series of rare book facsimiles and other associated media, but later transitioned out of that role (one that focused on "producing finalized creative output") and consulted on larger issues related to design strategy; a design professional specifically handling visual / aesthetic concerns later joined the team. The author's knowledge and ability to facilitate intra-team communication was critical throughout the course of the project, ultimately enabling a greater level of understanding among collaborators regarding the viability of various project directions.
Brad Tober is a designer, educator, and researcher whose work investigates the potential
 relationships of emerging code-based and interactive visual communication technologies to both design practice and pedagogy. His practice-led research is characterized by a speculative approach to design that recognizes that forms of and methodologies for contemporary practice that spans design and technology are best developed through flexible and exploratory processes. Prior to his current position as Assistant Professor of Design + Visual Analytics at Boston University, Brad spent five years as Assistant Professor of Graphic Design at the University of Illinois at Urbana-Champaign. Brad holds an MDes from York University (Canada), a BFA in graphic design from the Savannah College of Art and Design, and a BA in mathematics from the University at Buffalo.
This was a Long Paper Session: On Collaboration on June 3, 2017. 11:30am–1:00pm (SCI 106)
Format:
06/03/2017
Cary Staples, University of Tennessee
As opposed to creating a product that teaches; the focus of the "APP Farm" is to create a workshop that allows students to seek and acquire information by solving the problems inherent in creating a product. "On the surface, the union of the humanities and video games might seem odd, the former focused on thoughtful reflection, context and contingencies, and the latter on reflex, immediacy and instantaneous feedback. In practice, however, this union is increasingly proving to be an enormously profound one, with games providing a platform for more experiential ways of engaging history, literature, philosophy, and even religion." (Humanities Arcade, 2016) Based on the critically acclaimed analog game series by Brenda Romero, "The Mechanic is the Message", "[Romero] suggests that games are capable of a higher form of communication, one which actively engages the participant and makes them a part of the experience rather than a passive observer." Games are particularly powerful teaching and learning tools. Instead of giving information to students, games pose questions that James Paul Gee (2007) would call "pleasantly frustrating" so that the player is invested in finding the answer. Games also have the ability to provide the player with information "just in time" to allow the player to accomplish the quest.
Deborah Smith-Shank (2014) suggests that the current teaching dynamic "…assumes that there is a correct body of knowledge for a teacher to communicate to students. These models assume a hierarchical architecture of facts and ideas with higher forms of knowing built through some concatenation of simpler forms. In order to move away from the dominant hierarchical model, it is necessary to develop an entirely different framework." The notion of "student as receiver of information" needs to evolve to "student as author of understanding." To empower such learning, we have developed a working design studio. Using French culture + language acquisition as the subject matter and employing cross-functional teams including Graphic Design, French, Computer Science, Music and Education, students and faculty collaborate to facilitate the design and development of an app. Students were challenged to design materials to help peers understand course content in a meaningful way. The goal of the studio is to allow students to experience STEM learning and humanities learning through the lens of design.
Cary Staples is a designer. period.
She is also an educator, a creative problem solver, a math geek, an origami explorer and a game developer. With 25 years of professional design experience, her newest project is The App Farm. The App Farm endeavors to frame problems so that cross-functional teams can come together, each from a specific area of strength, to collaborate and create innovative learning landscapes and experiences.
This was a Long Paper Session: Student-led Labs on June 3, 2017. 9:00–10:30am (SCI 106)
Format:
06/03/2017

Joshua McVeigh-Schultz (panel chair), University of Southern California
Emilia Yang, University of Southern California
Biayna Bogosian, University of Southern California
Laura Cechanowicz, University of Southern California
Karl Baumann, University of Southern California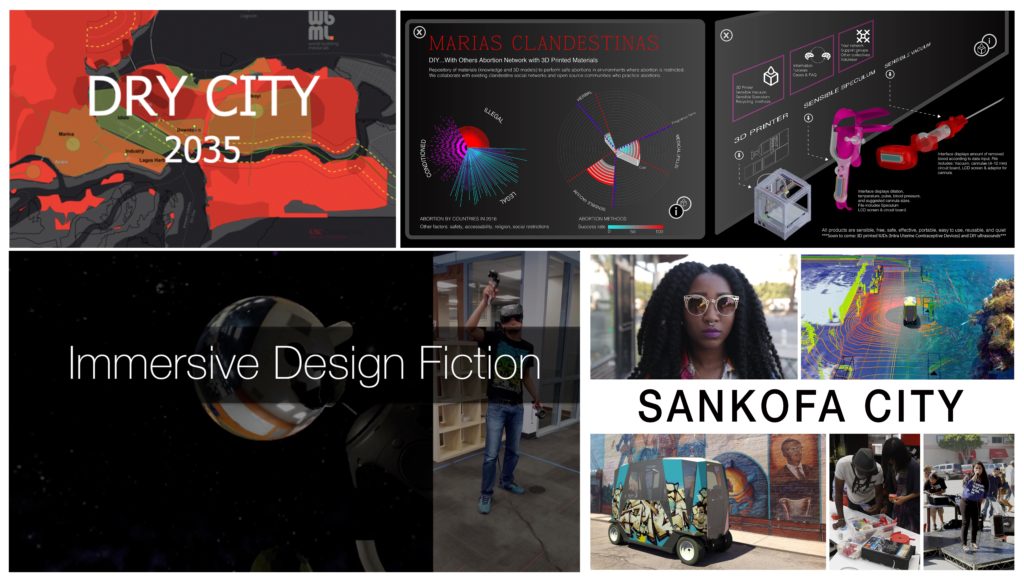 This panel aims to expand the speculative design framework in order to dialogue with and incorporate humanistic methods of research and pedagogy. We argue that the future-facing formation of provocative designs – densely packed with cultural information – provide profound potentials for pedagogy and the production of knowledge. At their core, all of the projects explore temporality and spatiality in order to provoke novel design insights, critique the present, and envision alternative potential futures.
Collectively, the panel members' interdisciplinary work represents the evolving role of critical future-facing design practices within academic scholarship and teaching. The panel will explore their digital scholarship methods that infrastructure the imaginative (and often collective) work and make it accessible to wider publics. The projects represent a range of formal outputs including 3D printing, AR/VR, video, and Scalar. 
The structure of this panel is developed strategically to create dialogue between reflective methodologies and specific projects. Our methods collectively propose pedagogical models of creative participation and speculative imagining. While Sankofa City and Worldbuilding, Autobiographical Identity + Pedagogy both work with participants throughout all the stages of the design process, Marías Clandestinas uses speculative design with the aim of developing open-source participatory fabrication methods, and Immersive Design Fiction creates interactive experiences that productively integrate speculative and experiential approaches to design.
Each of these panel presentations will situate design practices in relation to concerns of digital scholarship, critically engaged research, and design as pedagogy. Central to these concerns is a basic reforming of the concept of pedagogy around design thinking processes, digital tools, and community/public participation. Our assumption is that design reformulates pedagogy by empowering students and communities/publics in the learning process, destabilizing the hierarchies of pedagogy to place participants on more equal footing. In this way, pedagogy is not merely a dissemination of knowledge as much as it is a co-creation of design and meaning.  These talks position the speculative design process as a form of creative scholarly inquiry. Designed objects and experiences serve as provocations that critique the present or offer alternative visions of our collective future. Moreover, by empowering participants and incorporating cognitive and cultural diversity into the design process, design teams can develop news ways of addressing "wicked problems" and exploring unknowable futures.
Panelists and Papers

Paper 1
Marías Clandestinas: between control, speculation and fabrication for a DIWO (Do-it-with-Others) abortion kits
Emilia Yang  and Biayna Bogosian

In this intervention, we highlight the struggles between new technologies and the ever-changing control of the female body. We introduce our project, Marias Clandestinas, a DIWO-bio (Do-it-with-Others biotechnology) speculative design project which responds to the rise of the DIY abortions, with an active online support network, and several open-source mass-customized tools. We focus on the concept of DIWO as a project development model which enables like-minded people to collaboratively work on tasks, projects, or activist causes. DIWO also inherits a grassroots type of community formation away from formal structures and institutions. In our DIWO-bio project, we describe our separate practices, and how we approached collaboration touching upon the traditions of participatory culture, tactical media, biopolitics, tactical biopolitics, citizen's science, and speculative and critical design's wide spectrums that are in conversation with our project.
Paper 2
Worldbuilding, Autobiographical Identity + Pedagogy: Digital scholarship in the design process
Laura Cechanowicz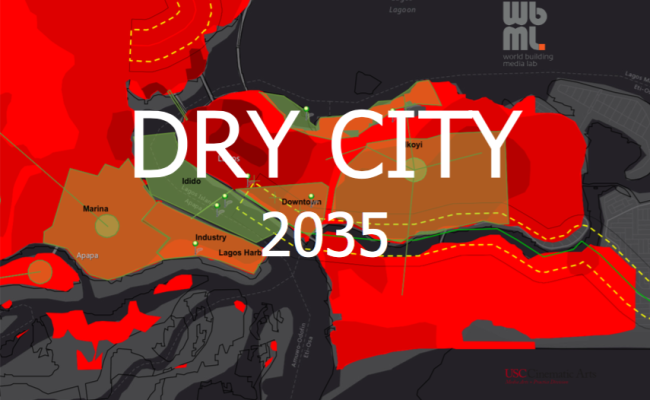 This panelist will focus on experience teaching across three semesters in the USC Worldbuilding Course, as well as on her dissertation focused on mobility disability and autobiographical identity. These projects contextualize digital media tools for collaborative design. Through worldbuilding, the creation of knowledge is a collaborative and holistic experience of design, and digital tools provide us with structures for sharing research and knowledge across the team. Not only this, the final outputs of the design process can include publications of digital research documents, in addition to conventional transmedia outputs: artifacts, films, VR experiences, etc. These processes also reflect a modified approach to pedagogy, since worldbuilding as design methodology strives to engage participants, students, teachers, and community members on an equal level. The discussion will further include research into design as applied to autobiographical identity.  
Paper 3
Immersive Design Fiction: Prototyping Speculative Sociotechnical Practices
Joshua McVeigh-Schultz (Chair), working with Keshav Prasad and Max Kreminski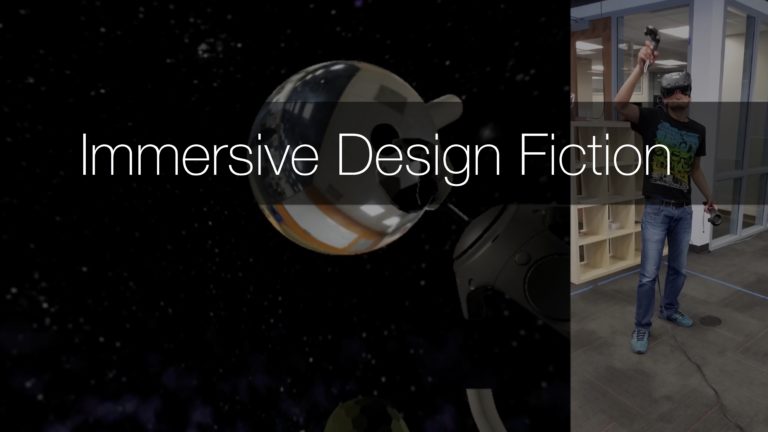 Techniques such as speculative design and design fiction offer important reminders that any story we tell about a new technology is also a story about the broader social practices that we imagine growing up around it. However, these sorts of approaches traditionally leave much of the actual experience of a speculative technology up to the imagination of a user or viewer. This gap between what can be imagined and what can be experienced is a significant one, but one that design researchers can overcome by leveraging emerging tools of immersive design. In particular, richly immersive technologies, such as room-scale VR, offer design researchers new tools for exploring speculative interfaces within an experiential world. This talk presents a case study of a research lab's collaborative exploration of speculative interfaces for creative work in the context of industrial design. 
Paper 4
Sankofa City: Speculative Community Design
Karl Baumann, working with Ben Caldwell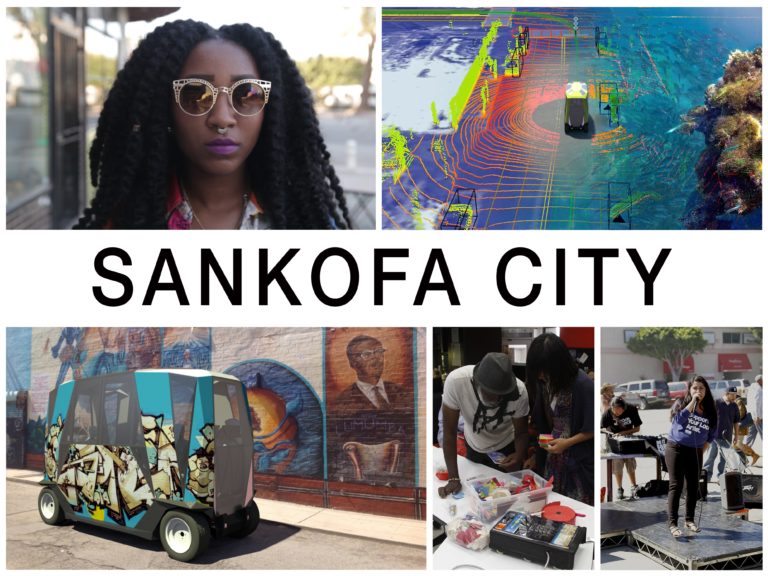 Sankofa City is a speculative participatory design project that works with local community members in South LA to envision and plan for how urban-based technologies will be incorporated in their neighborhood by 2050. In the face of "disruptive" emerging technologies and the threat of cultural displacement, the project seeks to create alternative models for local innovation, cultural preservation, and sustainable urban development. University students worked in teams with local residents and artists to create speculative design artifacts and videos to model imaginative alternative futures and spark critical public discussion. Balancing ethics with aesthetics, the combination of participatory and speculative processes create a provocative public-facing series of co-designs that are rooted in local cultural practices and their desires for the future.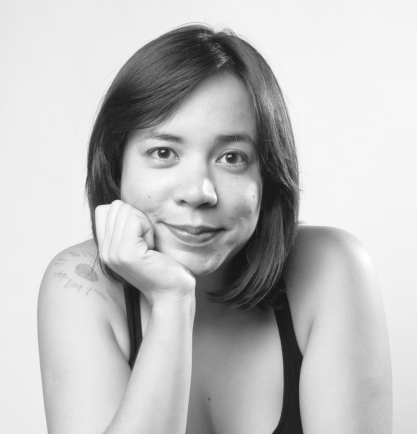 Emilia Yang is an activist, artist, and militant researcher. Her work has been interconnected with digital media, performance, and public art. Yang is currently pursuing a PhD in Media Arts + Practice at the School of Cinematic Arts at the University of Southern California, Los Angeles. Her research focuses on participatory culture and its relationship to media, arts, and design. She is interested in how transmedia storytelling and postcolonial new media practices can foster social change and civic engagement. Her art practice utilizes site-specific interactive installations, documentaries, fictions, games, performance, and urban interventions to engage participants in political action and discussion.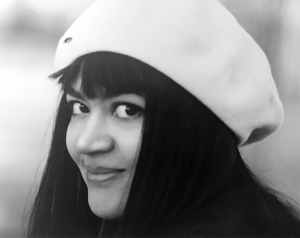 Biayna Bogosian is an architect and interactive media designer researching perceptual and cognitive interaction design that highlight the relationship between urban and environmental data patterns. Biayna is pursuing a Ph.D. in Media Arts & Practice in the School of Cinematic Arts at the University of Southern California. She holds a Master of Science in Advanced Architectural Design from Columbia University, and a Bachelors of Architecture from Woodbury University. Since 2011, Biayna has taught digital media and architectural design courses at Columbia University Graduate School of Architecture Planning and Preservation and USC School of Architecture. Biayna is principal of Los Angeles-based studio Somewhere Something that works at the intersection of architecture, urban design, interaction design, and digital fabrication, in order to change the way we perceive and construct our cities.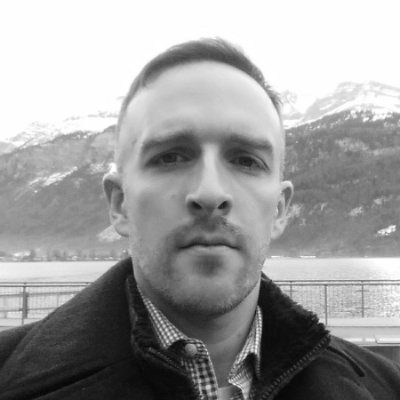 Joshua McVeigh-Schultz is an interactive designer and media artist who recently earned a PhD in the Media Arts and Practice from USC's School of Cinematic Arts. His research focuses on the intersection between speculative design and ritual, and his current work leverages VR to envision the future of industrial design (through a partnership with Steelcase's Futures of Work group). He was awarded an Intel PhD Fellowship for his dissertation on speculative rituals of liveness. He has conducted research in USC's Mobile & Environmental Media Lab, Intel Labs' Interaction Experience Research Group and Microsoft Research's Social Media Collective. He also earned an MFA from UC Santa Cruz in Digital Arts & New Media and an MA in Asian Studies from UC Berkeley.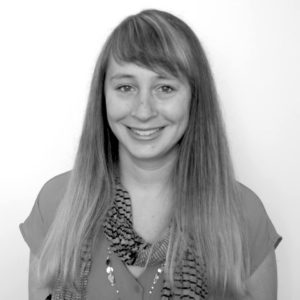 Laura Cechanowicz is Los Angeles based designer and worldbuilder, working with research and theory. She works across mediums, including animation, film and VR, production design, and sound design. Thematically and formally her work explores embodiment and memory through identity and neuroscience, the intersections of art and science, and the ways people record and transcribe personal histories. Laura's theory and practice research focuses on the human body. Her passion is participatory art as social practice, and she views teaching as an integral part of this work. Laura earned her BA from the University of Michigan with Film & Video, Psychology and German majors, her MA in Film Studies from the University of Iowa, and her MFA in Animation from USC. An Annenberg Fellow, her production design talent was recognized at the 2015 Berlinale, and her work in world building design exhibited at the 2016 Venice Biennale. She is a USC iMAP PhD student and a member of the USC World Building Institute.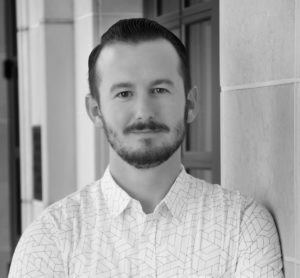 Karl Baumann is a designer, filmmaker, and researcher. His current work lies at the intersection of speculative design and community art. Working across cinema, games, and mobile media, his methodology is based on collaborative design and user participation that explores the future of civic engagement, urbanism, and networked technology. Karl holds an M.F.A. in Digital Arts and New Media (DANM) from UC Santa Cruz. He is currently an Annenberg Fellow in the Media Arts + Practice (MAP) Ph. D. program at the University of Southern California. Karl works with the World Building Media Lab (WBML), the Mobile and Environmental Media Lab (MEML), the Media, Activism, and Participatory Politics (MAPP) project, and the Annenberg Innovation Lab (AIL). He is also working with Intel's Global Production Lab and the Google News Lab's R&D group.
This was a Panel Discrussion on June 3, 2017. 1:00–2:30pm (SCI 108)
Format:
06/02/2017
John Jennings, University of California at Riverside.
Peter Fine, University of Wyoming
Stacey Robinson, University of Illinois
Marshall Shorts, ARTfluential and Creative Control Fest (CCF)
Intelligent Mischief, a creative action design lab
There will be white mythologies, invented Orients, invented Africas, invented Americas, with a correspondingly fabricated population, countries that never were, inhabited by people who never were— Calibans and Tontos, Man Fridays and Sambos— but who attain a virtual reality through their existence in travelers' tales, folk myth , popular and highbrow ction, colonial reports, scholarly theory, Hollywood cinema, living in the white imagination and determinedly imposed on their alarmed real-life counterparts.
— Charles W. Mills, The Racial Contract
The recent events in our country around race have been extremely revealing. From the rise of Black Lives Matter to the tragic, racially motivated church shooting in South Carolina, these tumultuous instances have acted as flash-points around a systemic issue that many Americans have chosen to ignore. Race and its associated systems of oppression are still a major issue in our society. This fact has been part of the fabric of American society since the formation of our nation. It's a mediated and highly designed cultural phenomenon that historically has been visualized via decades of readily consumable visual culture. is denial of the pervasiveness of racism, in part, is one of the most complex visual communication problems in the history of our country. In addition, negative visual communications have been partially responsible for the messages that have inflicted a legacy of suffering and lack upon black people while their white counterparts have basked in the light of the American Dream.
Professor Mark Anthony Neal's ground-breaking book Looking For Leroy: Illegible Black Masculinities puts forth the thesis that American society has not been taught to read the alternative identities that are performed in the African American community and that the negatively stereotypical renderings from advertisements, cartoons, television and other designed imagery have caused a societal "illiteracy" when dealing with the Black body. Black subjectivity and person hood have been stripped away and re-inscribed as "demonic", "wild", and "scary". This dissonance between the real and the constructed creates a litany of questions: If the black body can be read as a "text" then, historically, what have been the consequences when that text is misinterpreted? How does one disentangle the constructed fantasies and fears of the black body from the humanity of the Black subject? How can design possibly deal with some of these difficult problems?
Racism is a system and systems are imagined, designed and executed. Graphics, designed objects, and illustrations can function as indexes for these underlying structures and can therefore, possibly, be redesigned. This is one of the main theories around a new area of study and practice called critical race design studies. This aspect of design can be defined as: an interdisciplinary design practice that intersects critical race theory, speculative design, design history, and critical making to analyze and critique the effects of visual communication, graphic objects, and their associated systemic mediations of racial identity.
Design is always a future oriented space and it can be part of the key that unlocks the answer to one of the most pervasive issues in our society. The purpose of this panel will be to examine the problems at hand regarding race as a designed object and explore case studies of how some design educators are leading the charge in reconsidering race, design and the black subject.
John Jennings (panel chair) is a Professor of Media and Cultural Studies at the University of California at Riverside. His creative and academic work centers around intersectional narratives regarding identity politics and popular media. Jennings is co-editor of the Eisner Award winning collection The Blacker the Ink: Constructions of Black Identity in Comics and Sequential Art and co-founder/organizer of The Schomburg Center's Black Comic Book Festival in Harlem. He is co-founder and organizer of the MLK NorCal's Black Comix Arts Festival in San Francisco and also SOL-CON: The Brown and Black Comix Expo at the Ohio State University. Jennings is currently a Nasir Jones Hip Hop Studies Fellow with the Hutchins Center at Harvard University. Jennings' current projects include the Hiphop adventure comic Kid Code: Channel Zero, the supernatural crime noir story Blue Hand Mojo, and the New York Times best-selling graphic novel adaptation of Octavia Butler's classic dark fantasy novel Kindred.
Peter Fine (panelist) is the author of Sustainable Graphic Design: Principles and Practice, published by Bloomsbury Academic in 2016. He is a writer, curator, teacher and producer of creative work on the subject of race and representation. This interdisciplinary practice will culminate in his next single author book for Bloomsbury, The Design of Race: How Visual Culture Shaped America to be published in 2019. He is an Assistant Professor of Art and Graphic Design at the University of Wyoming. University of Wyoming Dept. of Art and Design.
Stacey Robinson (panelist) is an Assistant Professor of graphic design at the University of Illinois is an Arthur Schomburg fellow who completed his Masters of Fine Art at the University at Bu alo. His work discusses ideas of "Black Utopias" as spaces of peace away from co- lonial in uence by considering Black a uent self-sustaining communities, Black protest movements and the art movements that document(ed) them. As part of the collaborative team "Black Kirby" with artist John Jennings, he creates graphic novels, gallery exhibitions and lectures that deconstruct the work of artist Jack Kirby to re-imagine Black resistance spaces inspired by Hip Hop, religion, the arts, and sciences. His exhibition 'Binary ConScience' explores ideas of W.E. B. Du Bois's "double consciousness" as a Black cultural adaptation and a means of colonial survival. Recent works appear in books: 'Kid Code: Channel Zero' from Rosarium Publishing, 'Prison Industrial Complex For Beginners,' from For Beginners Books, and upcoming 'The Black Speculative Arts Movement: Afrofuturism, Art+Design' (edited by Reynaldo Anderson) from Lexington Books.
Marshall Shorts (panelist) is an award winning entrepreneur, artist and designer. Shorts is Creative-N-Chief and founder of ARTfluential; a boutique creative agency made up of a collective of artisans, designers, developers and thinkers that live at the intersection of design, technology and culture. In an effort to engage the creative industries more comprehensively, Marshall co-founded Creative Control Fest (CCF) in 2012. CCF is an annual grassroots con-fest aimed at the mutual exchange of resources with creatives of color in the industries of art, design, activism, scholarship and entrepreneurship. The conference focuses on inclusion, exposure, education and opportunities for underrepresented groups in the growing creative and tech industries.
Intelligent Mischief (panelist) is a creative action design lab using culture, narrative and design to hack social change. It's mission is to boost invention and imagination, realign action logic and experiment with new forms of civil society to create atmospheres of change. They believe in the power of culture. These cultural experiences inform our identities, communities, & politic, and impact how they see the world. IM curates transformative designed experiences and interventions that re-imagine the possibilities and shift the "common sense". As afro-caribbean immigrants, veteran organizers, and creatives/cultural organizers they bring a unique perspective and range of skills to their broader social justice community and social justice values and vision to the creative sphere. Intelligent Mischief works at the nexus of arts, popular culture, social change and activism. Their networks allow them national reach with deep Boston roots. They are particularly committed to working with black and brown communities to o er solutions that are often fenced o from them due to expense or lack of cultural awareness of existing design and creative firms.
This was a Panel Session on June 2, 2017. 1:30–2:30pm (SCI 106)
Format:
06/01/2017
Luis Blackaller (chair), WeVR
Samantha Gorman, Tender Claws
Kate Parsons, FLOAT
Tonia Beglari, Browntourage and Downtown Browns
Adam Sulzdorf-Liszkiewicz, RUST Ltd
This roundtable of scholar-practitioners will share some of the design discoveries they've made while exploring the expressive affordances of virtual reality, and will discuss how their artistic explorations have functioned in relation to their individual, ongoing research practices.
When working in new mediums like VR, scholars often seek to establish unifying vocabularies by beginning with general questions: What is 'virtual reality'? What can VR do? In contrast, designers and artists often begin by making things, and thus by employing technical knowledge to better understand the creative potentials of different variations on a platform. This panel will seek to bridge the gap between scholarly and design-oriented research procedures, and will model how groups of scholar-practitioners can study subspecies of, and divergences within, different modes and contexts of media making — how they can obtain local knowledges about mobile VR, 360-degree cinema, room-scale VR, art installations, and so on, and connect these local knowledges to the ever-growing and ever-virtual realm of scholarship. In this way, the panelists hope to share their own personal vocabularies about virtual reality, with one another and the audience, in the hopes of better joining those vocabularies, sharing and comparing their insights, and drawing some real conclusions from their virtual design practices as a method of design education.
The panel will be chaired by Luis Blackaller (Creative Director, WeVR), who will discuss his design process behind VR projects at WeVR, including a recent collaboration with Reggie Watts called "Waves". Samantha Gorman (Co-Founder, Tender Claws) will present the design research she's done in her recent Google-commissioned Daydream VR project, "Virtual, Virtual Reality", which uses game mechanics and digital authoring techniques to take the "player" through designed worlds that reflect on our culture's sci-fi tropes as well as the medium of Virtual Reality itself. Kate Parsons (Co-Founder, FLOAT) will share her experiences creating "3VR", a recent gallery installation that combines video and VR, which has led her iteration-driven design explorations of interaction, embodiment, mobility, and realism. Tonia Beglari (Co-Founder, Browntourage and Downtown Browns) will discuss her design thinking directing interactive visual music experience as a Sony VR Summer Associate and producing speculative nonlinear work with performance artists attempting to use VR to deconstruct and imagine. Adam Sulzdorf-Liszkiewicz (COO, RUST LTD.) will talk about the public design explorations that led to his company's recent HTC Vive game, "Hot Dogs, Horseshoes, and Hand Grenades", and will share how these open-ended design experiments not only produced a published game, but also directly led to the authoring of a toolset for creating other experimental and expressive VR experiences.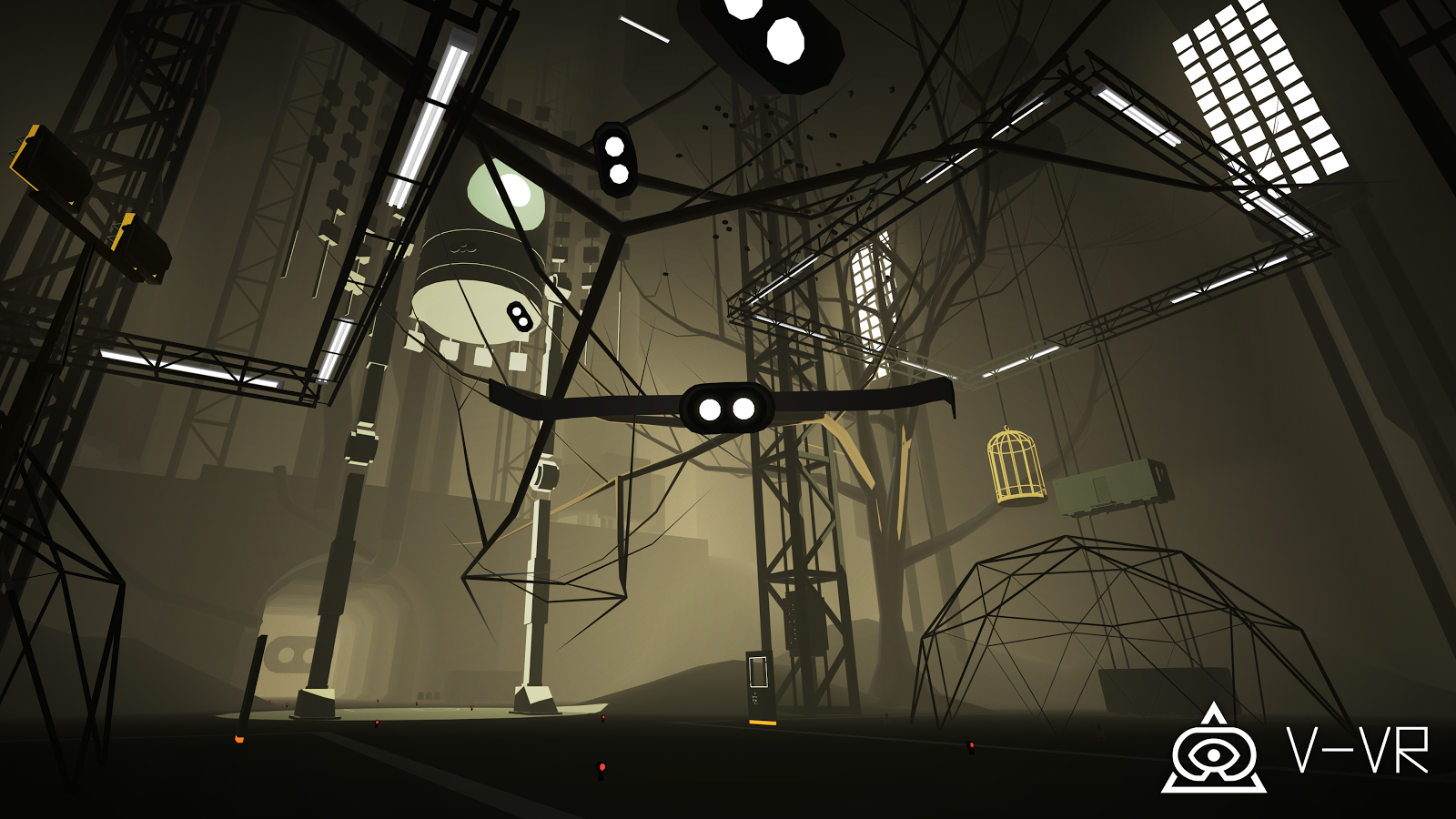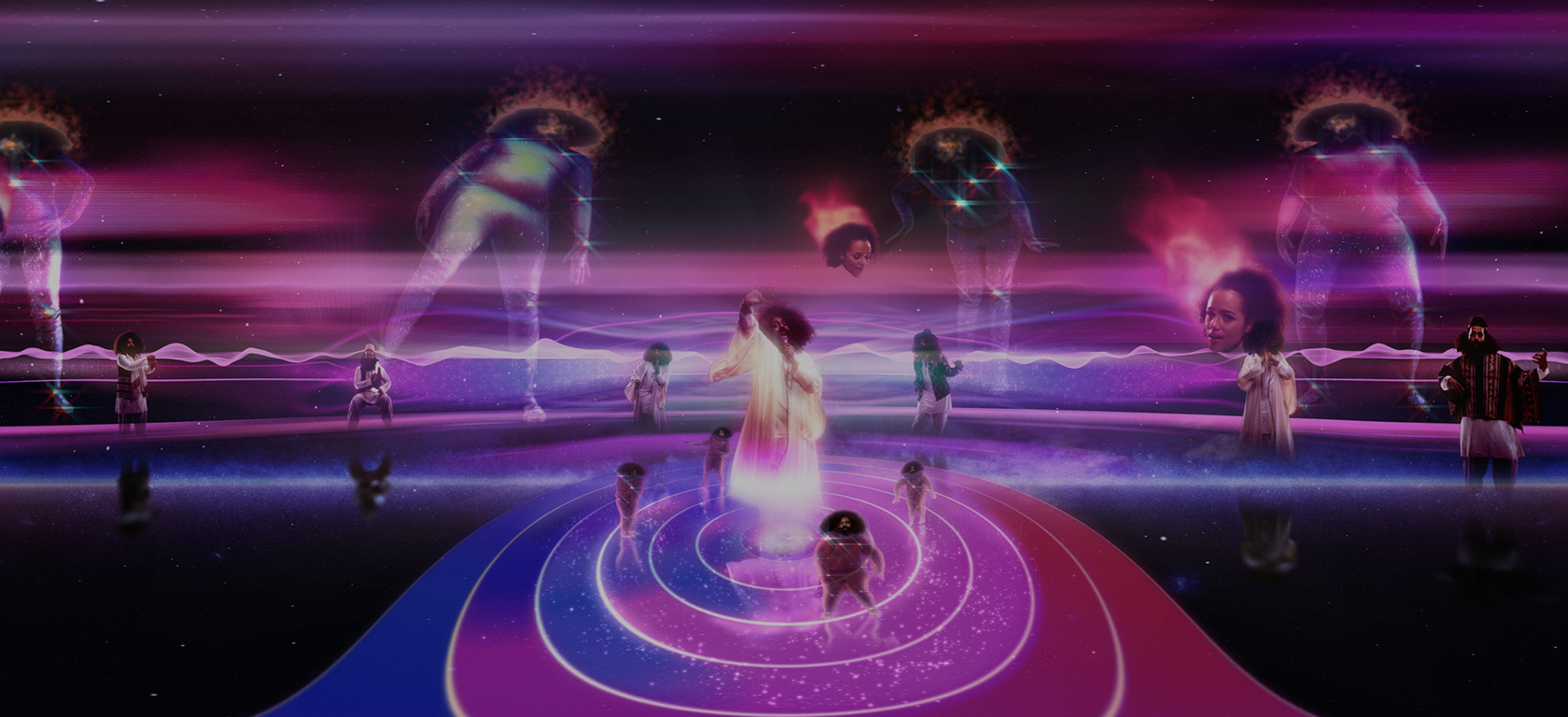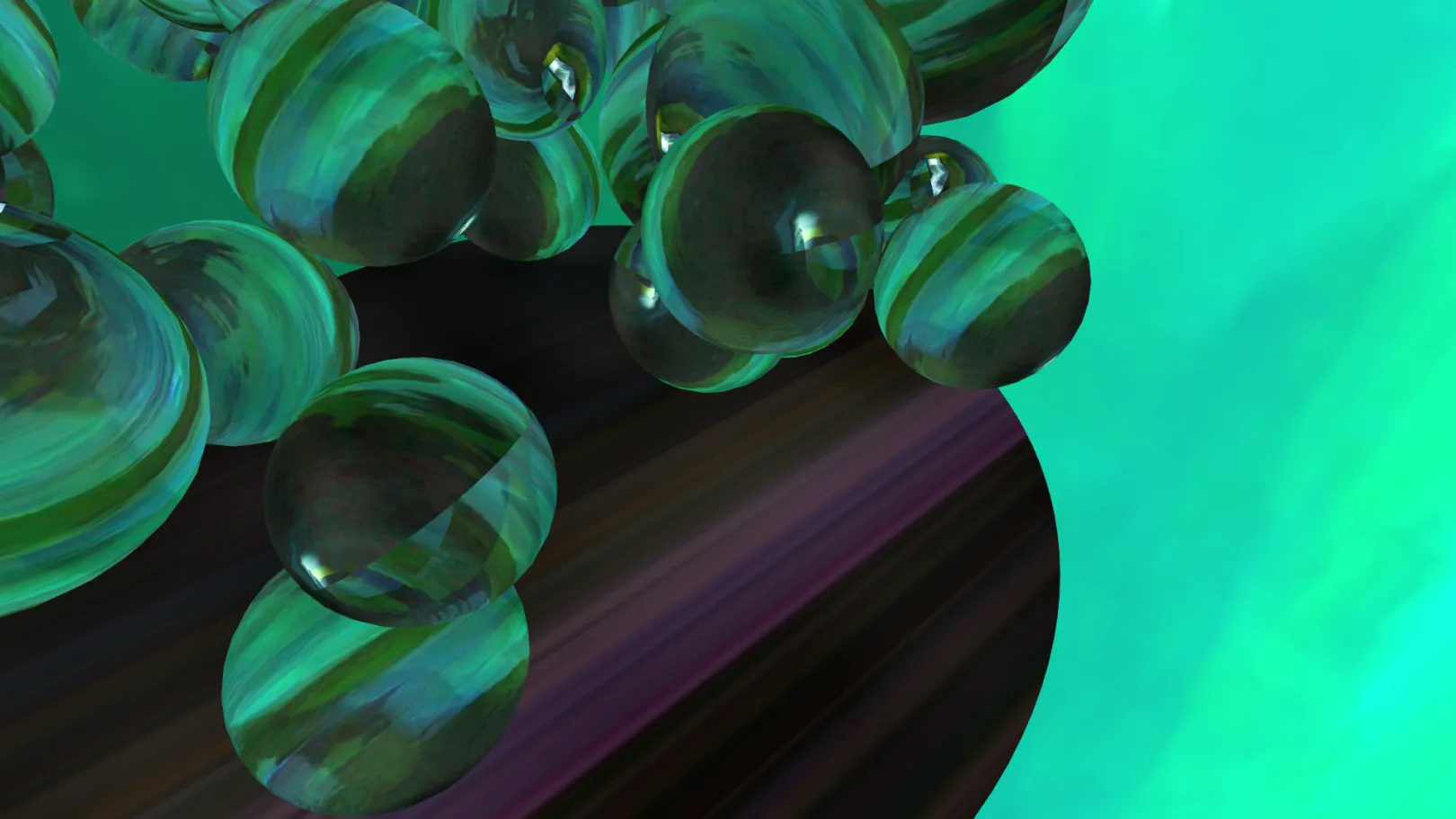 Image for "Hot Dogs, Horseshoes & Hand Grenades by RUST Ltd." not available.
This was a pre-conference panel on June 1, 2017. 3:30–4:30pm (SCI 106)
Format:
06/03/2017
Meta Newhouse, Montana State University, and DSEL (Design Sandbox for Engaged Learning)
Patricia Murphey, Northern Arizona University, and VisualDESIGNLab
Interdisciplinary collaborations are intrinsic in Design—and are increasingly part of the daily life of a design educator. As such, we collaborate with our colleagues on research opportunities, we partner with clients; academic departments; and non-profit organizations, and we work relentlessly to expose our students to interdisciplinary projects, knowing how impactful such experiences are for their education and for their future professional lives. We decided to join forces and share our experiences of scholarly and project based collaborations and the process and struggles we encountered in our universities during the course of each endeavor.
With similar interests but different academic settings and departmental realities, we came together with the purpose of revealing our stories of collaboration, in research, in teaching and in the intersection of the two. Looking at our own institution's mission and strategic plans, their differences, similarities, barriers and incentives, our own collaboration will result in suggestions of ways in which you can educate your departments, promotion and tenure committees and upper administration on the value of collaborative work.
We believe the countless hours of searching for meaningful and fruitful connections for cross-pollination should be recognized and rewarded by any institution of higher education. We've had some moderate success ourselves, in that we've brought in over 200K in grant funding and started design labs that focus on design thinking and civic engagement. We've walked the walk, and are now prepared to talk the talk on how others can strengthen their abilities as advocates for collaborative research and learning.
Meta Newhouse is an award-winning creative director, graphic designer, and filmmaker with over 20 years of experience in the visual communication industry.
She has worked for clients such as The American Heart Association, Dallas County Community Colleges, FedEx/Kinkos, GTE/Verizon, Motorola, and the Susan G. Komen Foundation. Meta has been a design educator since 1995 and currently is the Founding Director of the DSEL (Design Sandbox for Engaged Learning) at Montana State University. She is passionate about typography and consistently presents workshops around the country (and the world) on topics such as experimental typography, type in the vernacular and how to overcome creative blocks. http://www.metanewhousedesign.com/
Patricia Murphey began her career as a graphic designer 25 years ago. She holds a MFA from The Academy of Art University–San Francisco, and a BFA from Faculdade da Cidade–Rio de Janeiro, Brazil. Patricia has worked as a designer and art director in Chicago, San Francisco, Rio de Janeiro (Brazil) and Flagstaff, Arizona.
In 2001, she moved to Flagstaff to teach, and is now an Associate Professor in the Visual Communication and President Distinguished Teaching Fellow at Northern Arizona University. Her focus is on teaching design in a collaborative, interdisciplinary environment. Her passion is to inspire design students to be responsible professionals that positively impact society. At NAU, Patricia founded the VisualDESIGNLab, a design studio where undergraduate students engage in collaborative projects with local community partners. Behance.net/patriciamurphey
This was a Long Paper Session: Improving the Case for Designers on June 3, 2017. 11:30am–1:00pm (SCI 108)
Format:
06/03/2017
Ameer Ahmed, Polytope Ventures
Caspar Lam, Parsons School of Design
YuJune Park, Parsons School of Design
Pluto is a smart learning platform that captures feedback from teachers, mentors, and peers and brings it into focus. Centered on the individual and built on a collaborative, peer-to-peer model of learning, Pluto weaves together feedback across courses and over time to allow students to connect learning across courses and over time.
Qualitative feedback is an important tool that helps students develop a growth mentality, succeed academically, and build connections across areas of study. In higher-education, evaluations may occur during formal learning assessments or through spontaneous teacher-student and student-student interactions. This is especially true for project-based and problem-based courses often used in design, engineering, and medical programs. The content of such interactions, including ongoing project assessments, references, and directions for growth, is not formal enough to be captured by learning management systems but is lost among various communication platforms like email, chat, forums, or backchannels.
For students, this means that there is no personal, centralized repository for retroactively accessing and evaluating such feedback across courses and years. Students rely on memory, haphazard notes, and vague intuition to discern the steps needed to improve their academic performance. Self-regulation is an important aspect of learning and academic achievement. A system that pairs feedback with resources can lower barriers to self-evaluation, increase the potential for academic success, and help develop a life-long growth mentality.
It is the reverse learning portfolio, built around process and discovery rather than the end product/artifacts.
Learning occurs through reflection. Traditional education systems feedback is course-centric, but the best students are those that can synthesize from a variety of fields, across courses and time.
It opens up all of the resources that are now available online: the internet becomes a student's library, and feedback, their subject guides.
Pluto video- https://vimeo.com/189258968
Ameer Ahmed is expert at conceiving and delivering innovative solutions to tricky business problems using Java/J2EE and XML technologies. He wields excellent communication skills to identify business needs and constraints and quickly designs and prototypes elegant solutions using the latest advanced technologies. Ameer has vast experience architecting and developing custom systems for content management and licensing, workflow/BPM and marketing automation for such organizations as JPMorganChase, The Harry Fox Agency, Starwood Hotels and Resorts, Time Inc. and ARTstor. Ameer graduated with a Bachelor of Arts in Business Administration and Marketing from American College for Applied Arts.
Caspar Lam is a designer and writer. He holds an MFA from Yale and degrees in biology and design from the University of Texas at Austin. He formerly led design and digital strategy for Artstor, a non-profit serving universities and libraries to develop new products related to digital cataloguing, metadata and publishing. He has worked with the Guggenheim Museum, the Yale School of Architecture, and at Li, Inc. on fashion brands including Ohne Titel and Vogue China. Adobe, AIGA, and the ID Annual Design Review have recognized his work. He has been a visiting critic at the Hong Kong Design Institute and served as an Adjunct Associate Research Scholar at Columbia University's GSAPP. He teaches interaction design at Parsons the New School for Design.
YuJune Park is the director of the BFA Communication Design program at Parsons School of Design at The New School. She is the co-founder of Synoptic Office, a multidisciplinary design studio operating in the space between graphic, interaction, spatial and product design. She holds an MFA in Graphic Design from Yale University and a BFA in Furniture Design from the Rhode Island School of Design. She has worked for, freelanced and collaborated with several studios, including Base Design, Project Projects, Mother NY, Graphic Thought Facility, and Pentagram for a variety of clients including the Museum of Modern Art, Milk Studios, the Davis Museum, and the AIGA.
This was a Poster Session on June 3, 2017. 11:00–11:30 am (SCI Lobby)
Format:
06/02/2017
Aaron Winters, independent researcher
I have written and taught a 200-level UI/UX course which culminates in a quarter-long Product Design project spanning research, information architecture, content creation, visual design and interaction. Given the breadth of subject matter, classroom time is divided by demands of lecture (input), laboratory (output) and critique (review and response).
To support and facilitate ongoing project development, each weekly component includes further collaborative classmate review via online prototype sharing tools and dedicated small group sessions with the instructor. As a component of the final session, students are assigned to user test their peers' work. The final deliverable includes an exit survey encouraging them to identify areas of success and struggle, both project-specific and as each relates to their own nascent practice.
Learning means also teaching… it changes the rules, responsibilities and hierarchies while bringing a very social direct and entertaining quality. Oliver Klimpel
The poster diagrams and describes the project lifecycle, with a focus on the various times for and methods of collaborative review. The process has been increasingly successful for me as I have continued to refine it over the past several terms. The school is pleased that the work created through this process yields relevant and employable portfolio work, while the students appreciate a more diffuse feedback model that allows for subjective iteration over objective perfection. The system tends to foster the creation of more considered work framed within a holistic understanding of design thinking (that extends beyond strict subject-matter silos).
Aaron Winters is a versatile visual experience designer whose professional career spans 20 years in Brand Identity, Packaging, Publishing, Front-End Development and User Experience. In addition to his studio practice, Aaron has taught graphic and web design at Sacramento City College and the Art Institute of California-Sacramento.
Aaron's work, both written and visual, has been published in the pages of Slanted, HOW, Faesthetic, Wonderland, Semi-Permanent and idN, and has been shown at the Pasadena Museum of California Art, the Yerba Buena Center For The Arts and 111 Minna Street Gallery in San Francisco. His creative work currently focuses on collage and text-based abstract composition, which he has incorporated into his Cooper-Gold pwn & Thrift product line.
Aaron earned his MFA from the Vermont College of Fine Arts in 2014.
This was a Poster Session on June 2, 2017. 4:00–4:30pm (SCI Lobby)
Format:
06/03/2017
Eugene Park, University of Minnesota
Open data is the concept that public institutions across federal, state, and local levels should make government data available to all citizens. By providing access to databases from various sectors, proponents of the idea believe that it will increase government transparency, foster research and innovation, and empower more citizens for public engagement.
Despite their potential benefits, the current offerings of open data have been hindered with numerous access barriers. Many of its online portals lack the means for ordinary citizens to discover appropriate data, visitors are unable to find relevant and useful explanations about the data at hand, and there are no clear incentives for the public to explore these vast digital collections in the first place. As a result, their ambiguities and user experience issues have rendered many open data endeavors to be inaccessible for many.
Recognizing these issues, this presentation seeks to discover how designers can take advantage of open data while its implementation is still at its infancy. How can designers use these vast and ambiguous collections of data as an extension of creative and critical inquiry? Can they also expand the modes of representation of such datasets in order to promote public engagement? And what further opportunities can open data provide to the design community, particularly in education and research? This presentation first evaluates the current strengths and weaknesses of various open data portals in the United States, present student outcomes on how they were able to work with open datasets in the context of data visualization projects, and finally outline the challenges and opportunities for future endeavors.
Eugene Park is an assistant professor at the University of Minnesota's College of Design (Twin Cities) where he teaches courses in graphic design, interaction design, and data visualization. He has a MFA in Graphic Design from the Rhode Island School of Design and a BS in Physics from the University of California, San Diego. Combining his backgrounds in science and design, Eugene's research interests focus on exploring the visual representation of knowledge from social and scientific datasets.
This was a Lightning Round Session on June 3, 2017. 10:30–11:00am (SCI 106)
Format:
06/03/2017
Kimberly Long Loken, Assistant Professor, University of Wisconsin-Stout
Samantha Kufahl, student co-presenter
Austin Lewer, student co-presenter
Abby Anderson, Greg Bormon, Megan Daniels, Kelly Goedeke, Alex Greene, Jack Haessly, Curtis Leszczynski, Laura Bernadette Meeker, William Rutter, Peter Sowinski, Michael Swearingen, Collin Stremke, Walter Trush, BFA candidates.
We as a species share a symbiotic relationship with every other living plant and creature on Earth. The interconnectedness of plant communication echoes the practical and abstract binding of our societal structures.
Fifteen students from six majors worked together to respond to the Climate Chaos/Climate Rising theme of Northern Spark 2017, a nuit blanche festival in the Twin Cities. They designed an illuminated, polymorphic installation which visually represents the way in which plants transmit chemical messages to one another – an ecosystem our society should heed.
A collection of white, modular structures charge the negative space between park trees, acting as an extrusion of the mycorrhizal fungal network in the soil below. A place to meander, visitors are encouraged to physically engage these fibrous projection surfaces in several ways, thereby entering the dialogue. A projection-mapped animation anchors the grouping, completing the impression of sentience and vitality. Beyond these visual and haptic interactions, ambient sound and scent cues also communicate with the public. Both the animation and the modular structures share generative patterns derived from tree species on site. The frames and fibers of the modules are constructed of up-cycled materials.
A faculty/student co-presentation, we will highlight the process of developing – and focusing – concepts and studies by a broad group of collaborators toward a unified outcome.
Additional Notes
This project was collaboratively designed by junior and senior level students majoring in animation, film, illustration, industrial design, game design and sculpture. It will debut publicly at the Northern Spark festival on June 10-11, 2017, but documentation of full-scale mockups will be included in the June 1-3 AIGA conference presentation. A companion website (posting still active) is a growing repository of 360 VR content and extensive process documentation. https://transmediaworkshop.wordpress.com/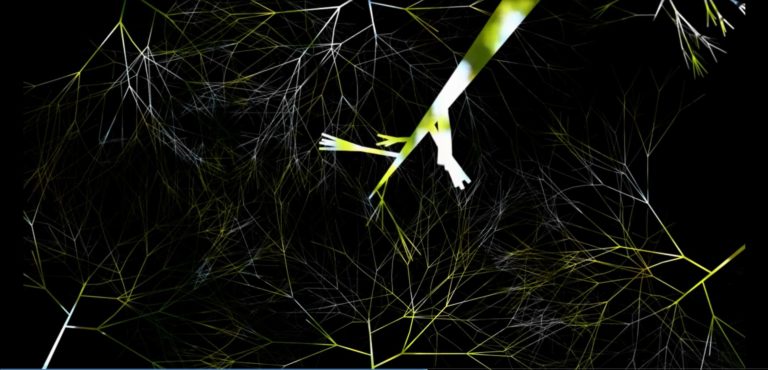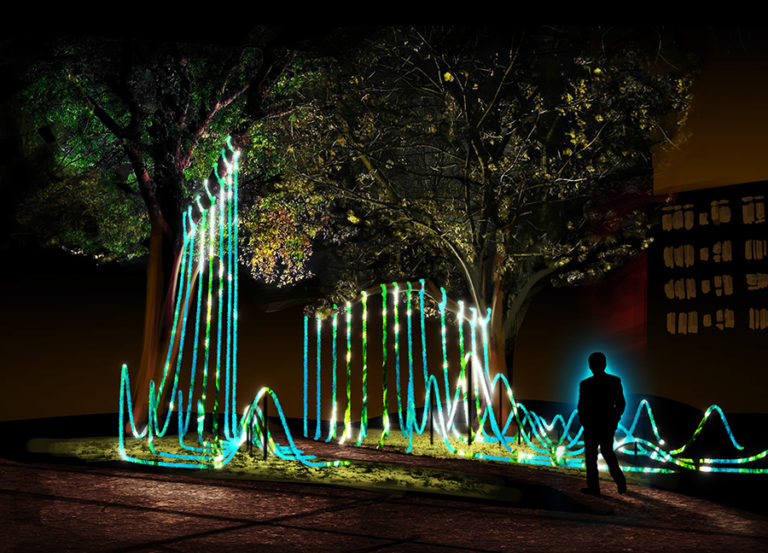 As an architect, Kim Loken's creative research and pedagogy embrace a variety of disciplines to inform the creation of rigorously researched, highly sensorial spaces, whether in the built environment of virtual worlds. Her student collaborators draw upon shared foundations in the fine arts as well as intermediate and advanced coursework in their respective majors – animation, comics, film, game design, industrial design and sculpture. Loken is an Assistant Professor at the University of Wisconsin-Stout.
This was a Lightning Round Session on June 3, 2017. 10:30–11:00am (SCI 106)
Format:
06/02/2017
Emily Verba Fischer, University of Cincinnati
John Hebbeler, University of Cincinnati
In societies where productivity is prioritized over presence, stress abounds. The extensive and alarming effects of stress on the mental and physiological wellbeing of college students inspired a cross-disciplinary team to tackle this problem using their combined expertise in visual design, music technology, psychology, art therapy, and mindfulness. The Modes experience is an atmospheric, introspective, and aesthetically sophisticated engagement of three senses: ophthalmoception (sight), audioception (hearing), and tactioception (touch). Through immersive interaction, mesmerizing visual and aural landscapes are generated in order to reduce stress in college students while simultaneously entertaining them. The two measurable outcomes of Modes are (1) the reduction of the stress hormone cortisol in users, and (2) the reduction of user heart rates.
The design and functionality of Modes are rooted in tenets of mindfulness practice and Ayurveda — an ancient Indian healing system emphasizing inner balance as a method for maintaining health and wellness. Interacting with Modes is like playing in a sandbox of dynamic visuals and sounds. Users begin by selecting and entering one of three digital environments, each offering a unique mindfulness practice designed specifically for stress reduction. A recent scientific study proved that mindfulness practice reduced overall mean diurnal cortisol in test subjects. In this study, cortisol levels were measured and assessed using a saliva collection tool. There is reason to believe that the same saliva test (to be performed in June, 2017) will prove Modes successful in reducing the stress hormone cortisol in users.
Emily Verba Fischer is a designer, educator, and researcher. She has been a faculty member in the School of Design at the University of Cincinnati since 2011, where she primarily teaches information design, typography, motion design, and design methodology. An Ohio native, Emily returned to the Midwest after receiving an MFA in Graphic Design and MA in Visual Communication and Iconic Research from the Basel School of Design in Switzerland. Prior to her studies in Switzerland, she lived and practiced design in New York City, San Francisco, Seattle, and France. Emily's academic research concerns information visualization — the creation and study of visual data for ease of understanding by the masses. In our age of information overload, she is interested in information design's potential to marry ultra clear communication with aesthetic sophistication. Emily frequently travels abroad to present her research and pedagogy surrounding information visualization and the moving image. Her work has been featured in exhibitions and publications nationally and internationally.
John Hebbeler is a musician exploring areas of digital media; fusing elements of sound, video and web production with computer technology. As an Assistant Professor within the Electronic Media Department at the University of Cincinnati's College-Conservatory of Music, he teaches a range of courses that include studio production, digital audio production, advanced studio prodution, integrated media production and special topics and honors courses. Hebbeler's graduate work included the creation of interactive trans-media compositions that integrated iPhone and Wii remote technology into live audio and visual performances.  His work includes the development of computer-based applications for iPhone, iPod, and iPad mobile media devices that use Open Sound Control programming and accelerometer technology to fuse aspects of composition, production, and performance. His original compositions have been distributed by Spotify, iTunes (US, Japan), Amazon, Rhapsody, eMusic, Zune, Tradebit and Last.fm.
This was a Poster Session on June 2, 2017. 4:00–4:30pm (SCI Lobby)
Format:
06/01/2017
David Ramos, American University
Mapmaking lets designers present spatial data and tell stories about place. This workshop looks at ways of working with maps and spatial data, emphasizing accessible, affordable approaches that can nevertheless yield products of the highest visual quality. It offers a survey of software tools for producing print and interactive maps, discusses the uses of open data, and covers pen-and-paper exercises that turn mapmaking into an activity open to anyone.
The choice of mapping software for 2017 is a more difficult question than it was ten years ago. The leading commercial GIS tools are, as before, unarguably expensive and, perhaps, cumbersome for design work and web mapping. Over the past two or three years, alternative tools have flourished, but lost ease of use even as they gained features. This workshop examines mapping tools that might work well in a higher education setting, emphasizing low-cost and open source options, and seeking out programs that are user-friendly yet able to produce highly customized output.
Thanks to open data advocates and mapmaking volunteers, an avalanche of freely available spatial data has become available, from government sources, private providers, and projects like OpenStreetMap. This workshop compares major data sources and offers advice on how to acquire data for projects elsewhere.
The workshop lets participants make maps with open datasets, exploring freely available tools for print and online cartography.
The last part of the session looks at Field Papers, a set of tools for recording information in the field using pen and paper, then bringing those data back onto the computer for editing and distribution. This way of working lets anyone help to create a map, with a minimum of technological barriers.
David Ramos is a  designer, developer, and design educator based in Washington, D.C. He is a faculty member in the graphic design program at American University, offering classes that integrate culture, code, and form. His professional practice encompasses user experience design, web application development, cartography and data visualization, publications, and posters. Clients include environmentalists, journalists, and entrepreneurs. David also helps run Knowledge Commons DC, a free school that has offered more than 600 classes around D.C. in partnership with public library systems, arts organizations, museums, and local businesses. 
This was a workshop on June 1, 2017. 1:00–3:00pm (SCI 209)
Format:
06/01/2017
Daniela Rosner, University of Washington
Samantha Shorey, University of Washington
This workshop uses a moment in engineering history to examine craftwork's intellectual contribution to innovation—how craftwork becomes hardware manufacturing and hardware manufacturing becomes craftwork. During the Cold War, magnetic-core memory was the principal mechanism with which computers stored and retrieved information. The Apollo mission computers stored information in core memory ropes—threaded wires, passed through or around magnetized metal rings. NASA engineers nicknamed this hardware "LOL memory" for the "little old ladies" who carefully wove wires around the electro-magnetic ferrite cores by hand. Drawing on this weaving process, participants in this workshop will create a collaborative quilt made up of core computing memory "patches" to re-materialize the work of the core memory weavers. The participants will be given "patch kits" comprising a simple metal matrix, beads and conductive threads (in place of ferrite core and wire). Plugging the patches into the electronic quilt triggers the quilt to play firsthand accounts of 1960s core memory production while sending tweets via our @lolweavers account. By collectively weaving core memory patches, the workshops explores the contributions of embodied, gendered forms of knowledge that allow innovators to imagine new ways of making, remembering and performing engineering histories. Beyond filling gaps in histories of innovation, the project uses craft to imagine our relationships to technology afresh, with its intersections of theory and practice, activism and understanding, and intervention and insight.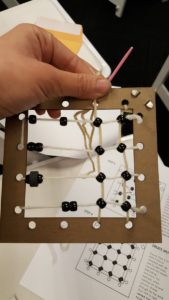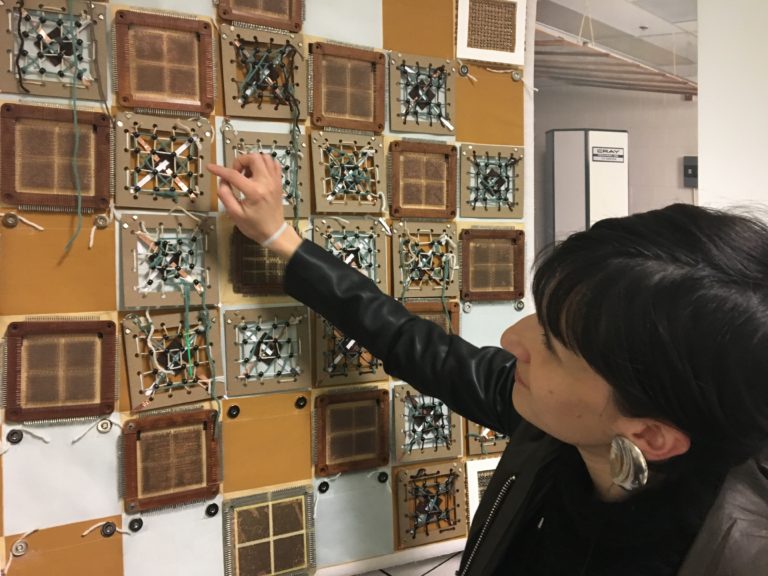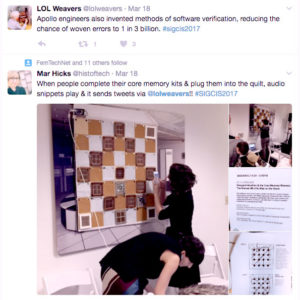 Daniela Rosner is an assistant professor at the University of Washington.
This was a workshop on June 1, 2017. 1:00–3:00pm (SCI L106)
Format:
06/02/2017
"Digital Projects and the Role of the Designer"
The kinds of design tasks that come up in digital projects that are extensions of but also, sometimes, very different from, what designers have done in traditional roles, particularly graphic design. What are the current boundaries for design as a profession? What pedagogical and critical issues arise in regard to the pressures on designers to understand the "back-end" technical requirements of digital platforms as well as the "front-end" user experience. And how might critical concerns about the role of design in a consumer-driven model of experience challenge the terms of efficiency on which digital design is often premised?
Johanna Drucker is the Breslauer Professor of Bibliography in the Department of Information Studies at UCLA. She has published and lectured on a wide array of topics related to graphic design, visual epistemology, aesthetics, contemporary art, artists' books, and digital humanities. Her most recent titles include Graphesis: Visual Forms of Knowledge Production (Harvard University Press, 2014) and Diagrammatic Writing (Onomatopée, 2013).
This was a Keynote on June 2, 2017. 9:30- 10:30am (SCI 106)
Format:
06/02/2017
Katherine Hepworth, University of Nevada, Reno
An interdisciplinary computation and visualization course at the University of Nevada, Reno (UNR) is introducing STEM pre-majors to communication design principles, in order to improve the quality of their digital scholarship generally, and of their visualizations specifically. The undergraduate course 'Computational Skills for Big Data: Analysis, Statistics, and Visualization' is an example of STEAM pedagogy, which incorporates art and/or design (abbreviated into the 'A' in STEAM) into science, technology, engineering, and math education. Since the Rhode Island School of Design first advocated for the STEAM model less than a decade ago, it has rapidly been incorporated into education, industry, research, and policy in many countries worldwide. However, STEAM-based pedagogy has not spread rapidly in Nevada, and prior to the creation of this corse in Fall 2017 course, STEM students at UNR had little to no exposure to communication design principles and best practices, despite being required to regularly produce a wide range of visualizations for diverse audiences. The expectation that STEM students produce visualizations without any training in the principles and best practices for doing so has resulted in poor communication of STEM knowledge in student work, disadvantaging both students and the broader university community. Improving the clarity and effectiveness of scientific communication by incorporating design education into STEM curriculum is an effective, and as yet underutilized means of asserting the value of design in the academy.
This interdisciplinary collaboration between physics, math, and design faculty, funded by the NASA NV Space Consortium Curriculum Development program, was instigated to meet multiple curricular needs. As well the need to improve STEM students' ability to produce and share scientific communication, there was also a need to teach undergraduate STEM students how to find, work with, and run basic statistical analyses on open source big data sets, such as those produced by NASA. There is a growing demand for these big data skills in government, industry, and research. The benefits of introducing undergraduates to big data skills in combination with communication design principles and best practices for visualizations include clearer communication of scientific findings across campus, and improved career prospects for students. This combination of skills is valuable generally, but particularly for addressing scientific and governmental issues in air pollution, climate change, and weather extremes.
This presentation by the design instructor for this interdisciplinary course will include a summary of how it was created, including the process of seeking and gaining curriculum development funding from NASA, and an outline of the course itself, with particular emphasis on the visualization components. Students practice implementing communication design principles — color use, composition, hierarchy, and legibility — in their visualizations within R, a widely used statistical analysis tool, thereby incorporating good design into a familiar scientific workflow. Students also learn about best practices in communication design — ensuring ethical representation, utilizing graphic conventions, and maintaining visual consistency. The presentation will also explore student outcomes, include reflection on the interdisciplinary teaching process, and offer thoughts on incorporating design education into other STEM subjects, and across other institutions.
Katherine Hepworth is a graphic design practitioner-researcher currently working as Assistant Professor of Visual Journalism at the University of Nevada, Reno. Her research interests center around how graphic design artifacts mediate power relationships, with a particular focus on the power implications of data visualization across disciplines. This research focus has lead to current projects on ethical data visualization in the digital humanities, efficacy and ethics in big data visualization, and pedagogical research on improving visualization educational strategies in the sciences. Hepworth also has a broad research interest in improving communication effectiveness in higher education. In her research, teaching, and professional practise Hepworth takes a human centered approach to graphic design, prioritizing understanding of people's lived experience of, and interaction with graphic design artifacts.
This was a Long Paper Session: STEM/STEAM on June 2, 2017. 2:30–4:00pm (SCI 108)
Format:
06/03/2017
Clea T. Waite, University of Southern California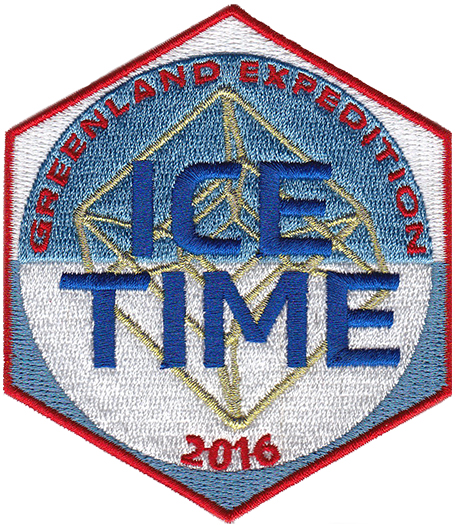 The Ice-Time project is a creative response to the perilous state of Earth's ecosystem. Ice-Time will be an immersive, multi-projection video and sound installation combining art and science that minutely examines the structure of ice to reveal the time embedded within. The project conveys the essence of ice and its intimations, eliciting the poetics contained within frozen water as revealed by current climate research. Glaciers, like geology, are a primary indicator of the deep time of our planet's environment. Ice is also the most visible indicator of the short-term effects of climate change. Glacial ice presents a four-dimensional hyper-view into time and space, an icy tesseract giving us an 800,000 years view backwards into Earth's climatological past and forwards towards the pending outcomes of current rising temperatures.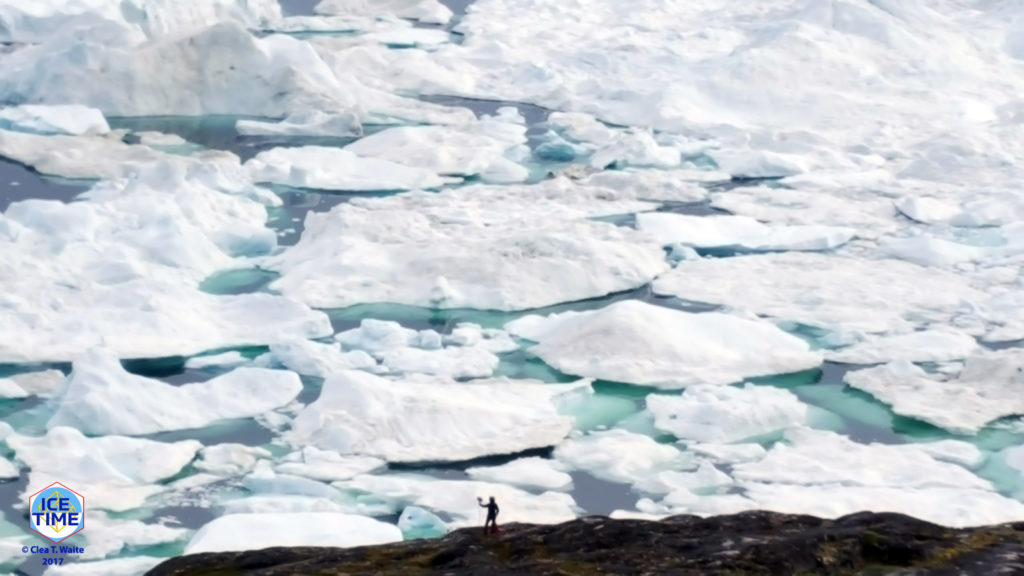 This essay presents the cinema-installation Ice-Time as work-in-progress, focusing on the project's background research. We present a field report from our filming expedition to Western Greenland in 2016, above the Arctic Circle, in which we combined the methods of a naturalist in the field, collaboration with experts, and the collecting of scientific and cultural data.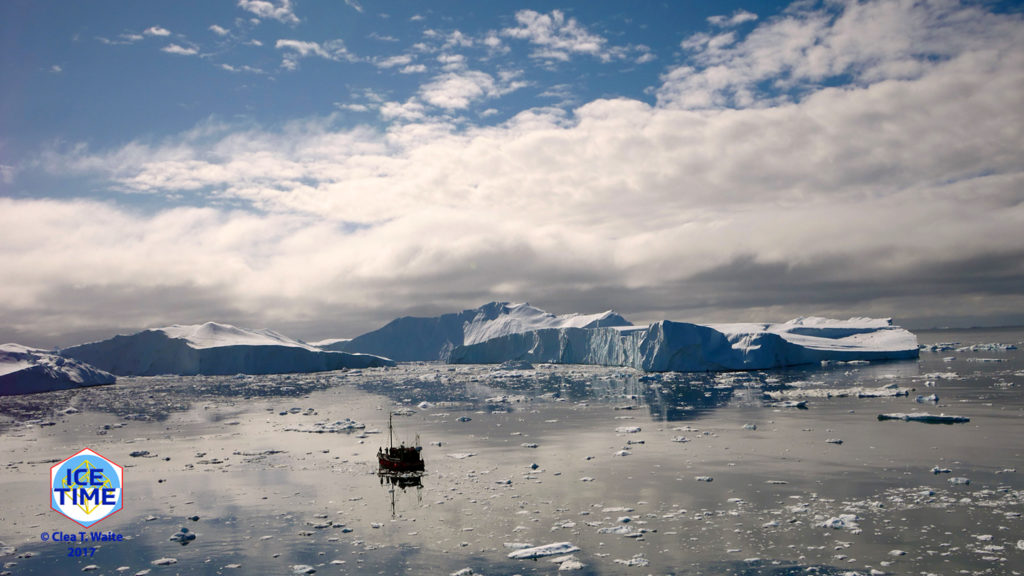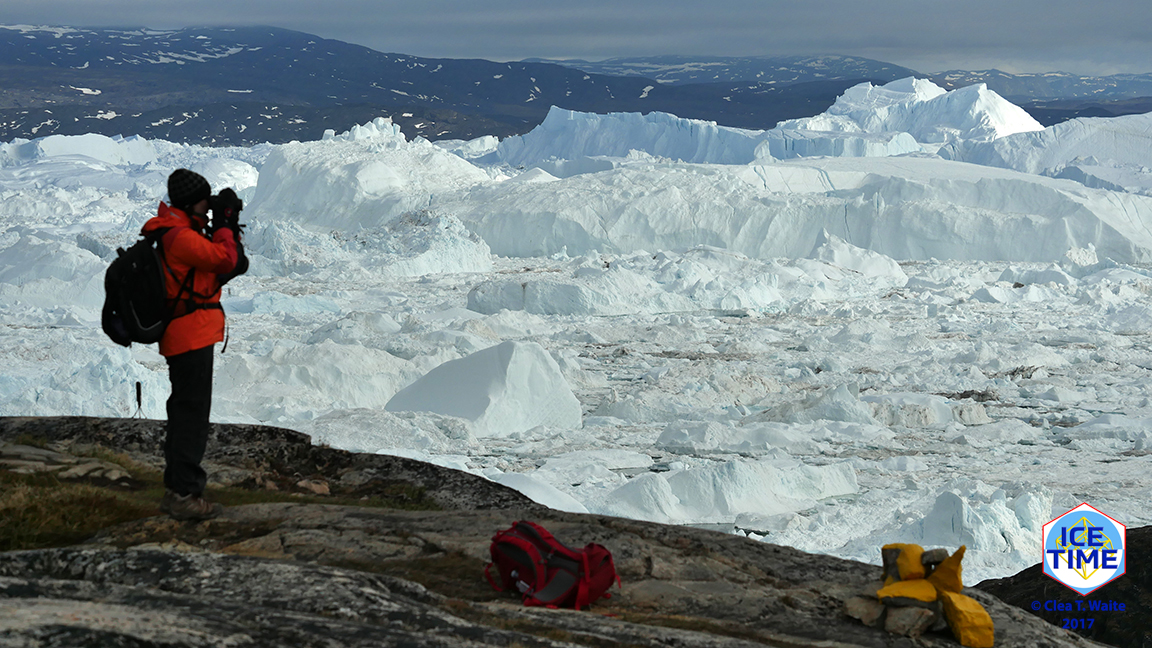 Ice-Time focuses on the relationship between ice, time, climate, and Western culture. The film occupies a hexagonal, six-screen cinema architecture of translucent projections that layer in a faceting effect, merging into crystalline collages of shifting combinations as visitors move through. A three-dimensional soundscape expands the image space, composed from the field recordings of live ice, sonified glacial data, excerpts of interviews with researchers, and literature. By means of a vivid, material presence of image, sound, data, and time, the immersive cinema-installation presents a proprioceptive interaction of form and content, creating an embodied, participatory film that imbues the spectator with a deep awareness of the environmental and cultural implications of ice.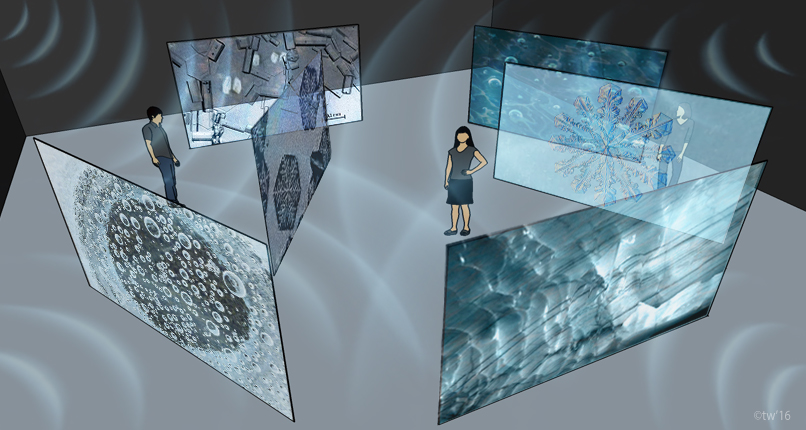 Clea T. Waite is an intermedia artist, scholar, and experimental filmmaker whose artworks investigate the artifacts and poetics that emerge at the intersection of art and science. She creates somatic, cinematic works that engage with climate change, astronomy, particle physics, and popular culture via immersion and sensual interfaces – as well as one inter-species collaboration with several hundred tropical spiders. Currently completing her PhD at the University of Southern California in Media Arts + Practice, Waite combines a background in physics and computer graphics from the MIT Media Lab with her current research in cinema, media art, and critical theory. This multifaceted background brings a unique blend of expertise to her projects from which cross-disciplinary synergies emerge. Waite's artworks have been exhibited and awarded internationally, notably the IBM Innovation Prize for Artistic Creation in Art and Technology, the GC3 at the Miraikan National Museum of Emerging Science and Innovation, and most recently the Open Sky Project for the ICC tower, Hong Kong. Recent publications include articles in the Spherical Book Project from the Aalto University Tangential Points Publication Series, Inspiration of Astronomical Phenomena published by the Astronomical Society of the Pacific, Animation Practice, Production & Process from Intellect Journals, and proceedings from the International Symposium on Electronic Art. Waite's fellowships include an Alexander von Humboldt Foundation Fellow, a Radcliffe Institute for Advanced Studies Fellow, CERN European Laboratory for Particle Physics artist in residence, and fellow at the Academy of Media Arts Cologne. Waite has previously held positions at the Academy of Film and Television Babelsberg, Pratt Institute, New York, and the University of the Arts, Berlin.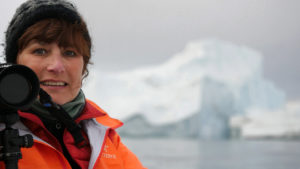 This was a Lightning Round Session on June 3, 2017. 10:30–11:00am (SCI 108)
Format:
06/01/2017
Joyce Walsh, Boston University
Students and professionals in the STEM and humanities fields recognize a need for visual strategies to improve their communications and products. Consequently, many non-designers want to learn design software and would benefit from knowledge of design fundamentals. This workshop will present a proven method for teaching relevant design skills along with creative software skills. This is an efficient teaching method intended for novice designers or non-designers.
The workshop will share an integrated approach: how to teach design principles and strategies simultaneously with industry-standard creative software (Illustrator, Photoshop and InDesign).  For example, as students learn to use color to create effective visual hierarchy, they learn Illustrator skills.
Features of this method include:
All software skill instruction reinforces design principles
Design knowledge and software skills are built incrementally
Teaches design strategies that are relevant to non-design profession
This strategy can also be used to expand design programs to a broader audience. Students may come from any discipline and be graduate students, undergraduates or professionals. Equipped with color, type and information organization strategies, these students can make more effective digital products such as apps, websites and presentations.
To support this approach, I wrote the first book combining design with software skills. It was published internationally by Laurence King and Pearson, and has a Chinese edition. It is now available in a pdf version on my website. 
Joyce Walsh is an Associate Professor at Boston University.
This was a workshop on June 1, 2017. 3:30–5:30pm (SCI L106)
Format:
06/03/2017
Caroline McCaw, SUNY Canton (Fulbright Scholar-in-Residence, 2016–17)
Kathleen Mahoney, SUNY Canton
Anei Au (Here I am) was a collaborative student project – an interactive exhibition produced between two courses in Graphic and Multimedia Design at SUNY Canton in 2016. This paper discusses the intercultural collaborative processes and digital tools employed through the concept and development stages of this exhibition, the project's challenges and its unique outcomes. It reflects on how the project helped us to consider our own identity, our place in the world, and to compare the fleeting nature of digital and social media within a deeper investigation into media ecologies as they offer an approach to reconsidering our place in a complex contemporary system.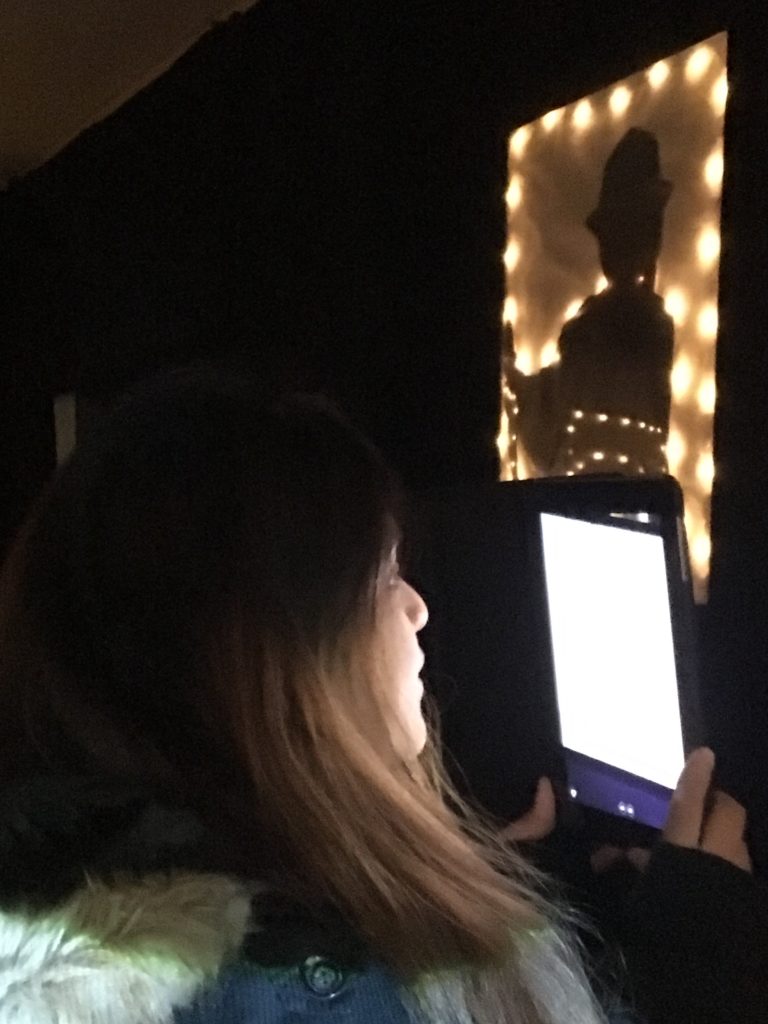 Caroline McCaw usually lives in Dunedin, New Zealand. She was a Fulbright Scholar-in-Residence at SUNY Canton in Northern New York for the 2016-17 academic year. Caroline's research considers the role of art and design research in reconceiving landscapes as social. She loves project-based learning. caroline.mccaw@op.ac.nz
Kathleen Mahoney is an Assistant Professor at SUNY Canton's Graphic and Multimedia Department. She has 20 years experience as a graphic designer and artist working in New York City. Kathleen teaches graphic design and programming interactive media for artists and designers.  mahoneyk@canton.edu
A huge thanks to New Zealand artist Vicki Lenihan and her role in the project: for reminding us of the importance of Ancestors across cultures, for her involvement with the students in developing their exhibition concept, and for editing this initial paper.
This was a Long Paper Session: On Collaboration on June 3, 2017. 11:30am–1:00pm (SCI 106)
Format:
06/03/2017
Samantha Olschan, Greenhouse Studios, and University of Connecticut
Background
The University of Connecticut's Digital Media & Design Department (DMD), in collaboration with the University Libraries and University of Connecticut Humanities Institute (UCHI), have launched the Greenhouse Studios / Scholarly Communications Design at the University of Connecticut (http://greenhousestudios.uconn.edu/). With funding from the Andrew W. Mellon Foundation, and backed by long-term University investments of staff and space, Greenhouse Studios will implement a design-based, inquiry-driven, collaboration-first workflow that will address the divided workflows and counter-productive labor arrangements that have complicated scholarly communications in the digital age.
Even as the scholarly communications field pursues the opportunities presented by digital technology, its routine operations remain anchored in print-centric regimens. For those working to evolve scholarly communications in the Internet age, particularly as it bears upon long-form scholarship, there is compelling need to productively disrupt and reconfigure the workflows and work cultures that have naturalized around the production of printed products. Taking inspiration from Design Thinking (and its critics) – artists, designers and developers are brought in at the early stages of scholarly research to provide artistic design, creative expression, and technical implementation assistance for project iterations and development.
Objective
The paper will address how designers are finding roles, and perhaps more importantly, asserting the value of design in collaborative research and interdisciplinary projects related to digital scholarship via Greenhouse Studios at the University of Connecticut.
By observing the established working process model, current projects and pipelines, and the branding process of the Greenhouse Studios we seek to answer the questions: How can we better articulate the scholarly merit of collaboration? How can collaborative design scholarship and projects be positioned within the tenure and promotion process in the field of design to positive outcome? What are the forms these scholarly activities might take? How might these scholarly practices affect design education?
Methods 
The paper will outline the development of the cross-disciplinary process model, projects, and the branding process for Greenhouse Studios / Scholarly Communications Design at the University of Connecticut. Through this development and implementation the studio illustrates how incorporating the designer, implementing design thinking, and adopting an evolutionary approach to identity and information design at the early stages of scholarly projects, impacts the value of design in research and interdisciplinary collaboration.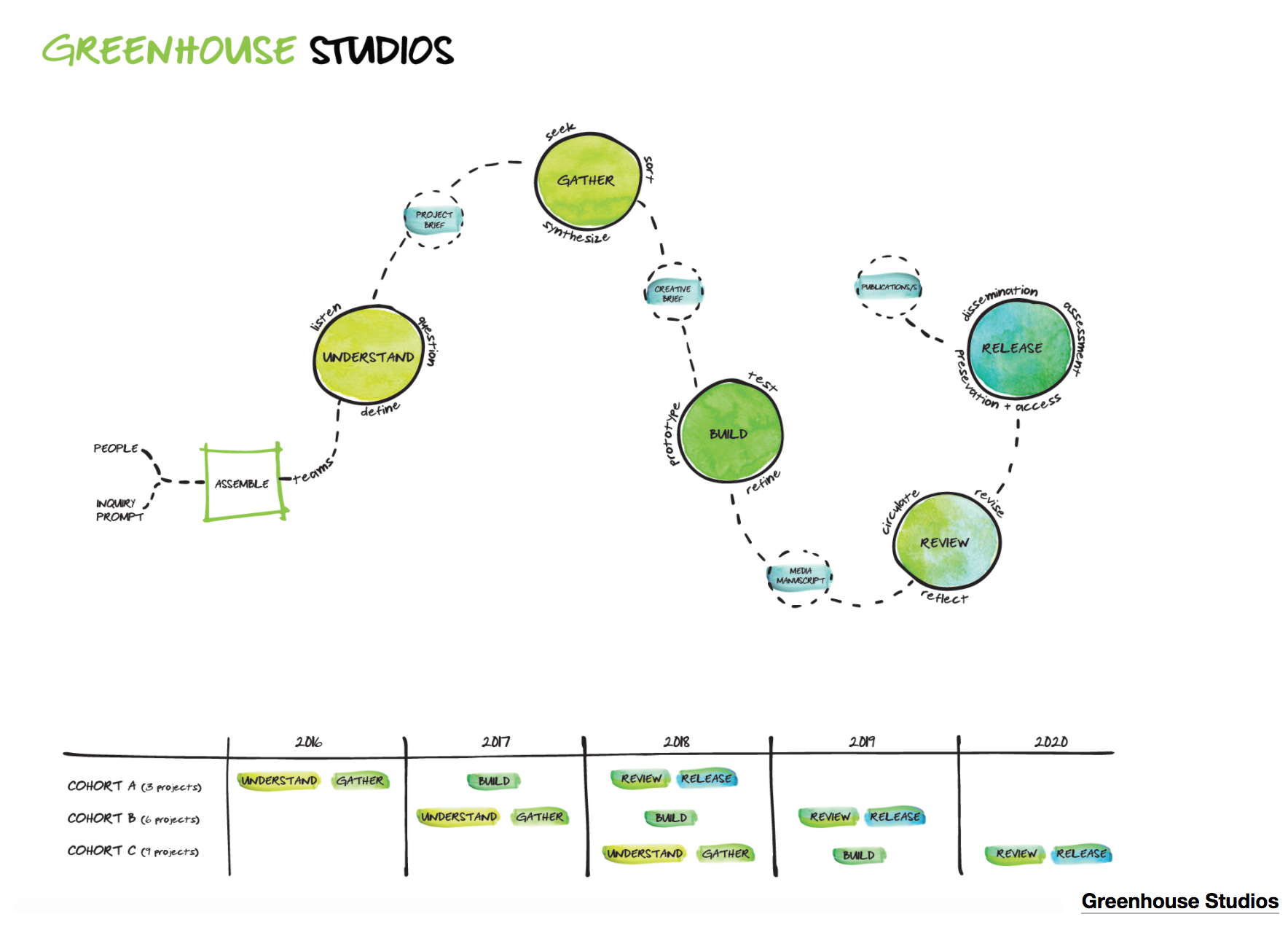 In defining and documenting our evolving process/practice, we began to observe how early integration of the designer in scholarly practices and communication affect and illuminate project outcomes, our reflections on the building and design process, as well as opportunities for design education.
Throughout the development we documented our process and practice in a variety of ways, through still photographic imagery, moving image and time-based media, iterative visual communication and graphic design, animation and motion graphics. This practice allowed for the team to derive creative content for further communication, marketing, illustration and production but also reflect on their practice and process.
We identified the best visual communication style for the project, process charts and generated an open-source, hand-rendered typeface with students and interns, based on handwriting, (the "artists hand") to pay homage to traditional practices, research and publishing methodologies while referencing emerging technology and media through digitization.

Samantha Olschan is a transmedia artist & designer with a M.F.A. in Film, Video & New Media: Animation from The School of the Art Institute of Chicago & a B.F.A in Fine Arts: Electronic & Time-Based Media from Carnegie Mellon University. Having worked across broadcast design, animation, compositing and time-based visualization for television, films, documentaries and media agencies, she continues to research hybrid media & storytelling through animation, design & experiential narrative.
Recent exhibitions and screenings include the Black Maria Film & Video Festival, FrackFest, P.O.V. Series (PBS), The ShortList (PBS), Visionfest, Tribeca Cinemas, Bumbershoot, Seattle International Film Festival, Boston Cinema Census, Boston Underground Film Festival, Conversations at the Edge, The Gene Siskel Film Center, Marblehead Film Festival & the Skopelos Foundation for the Arts in Greece. Teaching appointments in animation, media and design include University of Connecticut, Pratt Institute, Wesleyan University, Quinnipiac University, Columbia College, New York Film Academy & The School of the Art Institute of Chicago.
She is currently an Assistant Professor in the Digital Media & Design Department (dmd.uconn.edu) at the University of Connecticut.
This was a Long Paper Session: Student-led Labs on June 3, 2017. 9:00–10:30am (SCI 106)
Format:
06/03/2017
Yvette Shen, The Ohio State University
Xun Michael Chi,  Laguna College of Art + Design
Yoshiko Burke, University of Cincinnati
Chen Wang, California State University, Fullerton
In design institutions across the United States, we are experiencing a paradigm shift in visual communication design education. Technological changes have radically altered the ways in which visual communication is defined and its role in our culture. Besides technological changes, design content and context have also fostered new directions of thinking about space, typography, colors, symbols and icons, balance and unity. These shifts bring unprecedented complexity. With the widespread use of integrated digital media and more collaborative approach to problem solving, the visual thinking and creative process are also taking place in a much wider context.
This panel exams pedagogical methods and creative processes that connect visual communication design and the following areas of study: information visualization, photography, documentary filmmaking, and user-experience design. A modern visual communication design class often deals with orchestrating different media components within an integrated and sometimes interactive whole. Multi-discipline collaboration is often necessary for problem solving. Thus, the design faculty faces the challenge of setting up a more "dialogical" educational environment rather than an "instrumental" one, yet still capitalizing on the depth and breadth of visual communication design – how it functions as an infrastructure that can bring areas of knowledge together and open to new set of connections, meanings and narratives.
Starting from the initial curriculum plan to project execution and evaluation, this panel intends to look into methods of integrating the analytical approach to the creative visual culture. Through practical examples, we will demonstrate how visual ideas can be generated, tested and altered in a variety of ways to create final visual solutions. We also aim to promote a cross-disciplinary learning environment that allows students from different educational background to quickly conceive, present, and communicate through visual representations in order to make valid design decisions and explore meaningful associations. Last but not least, this panel believes today's design education should focus on not only the traditional design concepts, but also the importance of broadening students' thinking and stretch their perceptions. The possibility of infinite connections between visual communication design and other disciplines is calling for the need for divergence – divergent thinking – which is required to stop the "techno-homogenization" of the creative process.
Visualizing as Thinking: The Non-Designers' Design Education in Information Visualization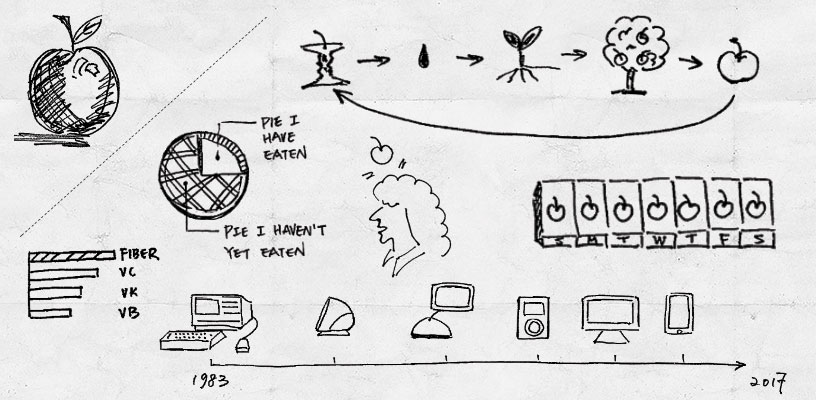 The most effective method of teaching critical thinking is to allow students to envision what their thinking looks like. This presentation focuses on a design course for non-design majored students about using visual frameworks to communicate ideas, concepts, and meanings. Regardless the nature of the problems, students learn to identify and apply visualization skills to improve their abilities to look at problems, see patterns, imagine solutions, and show the solution to others effectively and efficiently.
Design Thinking in Photography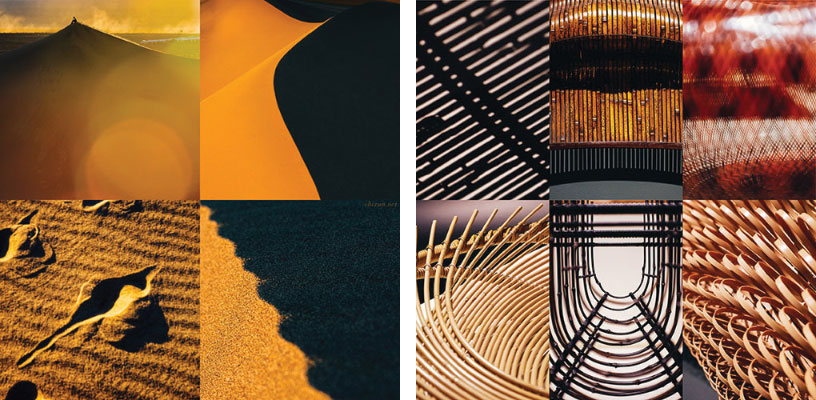 This presentation discusses how graphic design elements, principles and rhetorical figures can enrich the language of photography. A series of innovative interdisciplinary class projects between graphic design and photography will be presented with the curriculum planning. Students are challenged to investigate the endless possibilities of applying design thinking into photography, both conceptually and visually, and using photography to infuse creativity into visual communication designs.
Digital Convergence in an Interdisciplinary Setting: The Production Master Class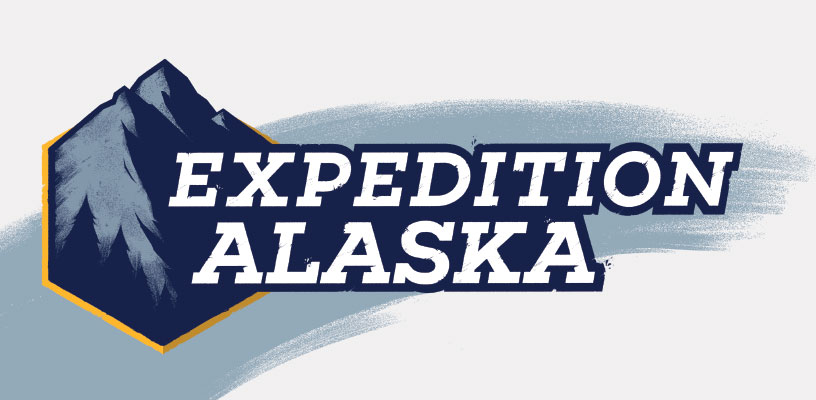 For the past four years, the Production Master Class at the University of Cincinnati has used interdisciplinary collaboration to transform the experiences of students in the remote settings of California's Sierra Nevada Mountains and Alaska's Kenai Peninsula into converged digital media projects that have been distributed to audiences worldwide. To facilitate this collaboration, the PMC uses an online "digital classroom" developed and taught by two professors from different disciplines and a professional filmmaker and television director/producer. This initiative has allowed students from nine different academic programs at three UC colleges to fuse their work into award-winning outcomes for students and faculty. Integrating this pedagogical methodology into digital education curricula exponentially expands what can be taught, how it can be conveyed, and where learning can take place.
EXPAK video teaser- https://video.kent.edu/media/EXPAK+teaser/1_podvgh7e
How User-Centered Research Redefines Design Process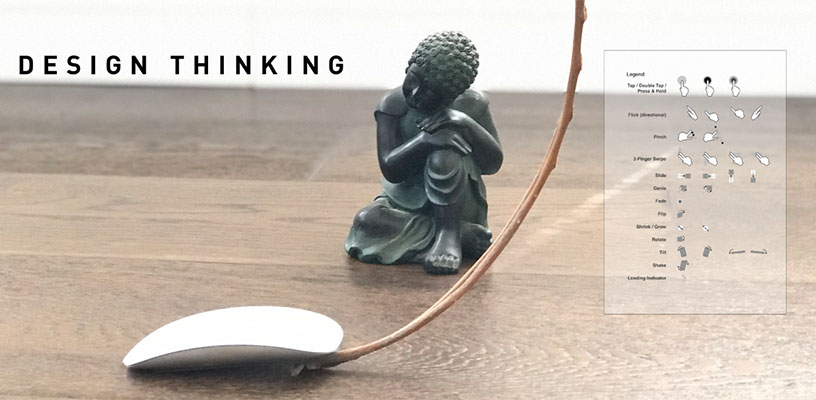 For interactive media development, it proceeds with the user as the center of the focus. User Experience Research such as user analysis, personas, scenarios and user flow will alter the way how graphic designers used to work. The behavior of interaction affects product definition, which is about what functionality a product has as opposed to defining how that functionality is manifest, which is the traditional role of design. This presentation will use class projects as case studies to demonstrate how students benefit from those emerging development methodologies and how an evolving design process influences the planning, designing, and developing an interactive product.
Yvette Shen is a visual communication designer and educator. She currently works as an Assistant Professor of Visual Communication Design at The Department of Design, The Ohio State University. She formerly practiced web, interactive, and print design for clients such as Lenox Hill, HGTV, ESPN, Saucony, Abbott, Novartis, Comcast, and various galleries and art events in New York City and Boston. Currently her research and creative work are mainly focused on information design, data visualization, and statistical graphics. Her creative works have been recognized and awarded by various design organizations and publications such as Information is Beautiful, Photomediations Machines, Civic Media Project, GD USA, AEJMC, BEA, Adobe Design Achievement Awards, Creative Quarterly, Applied Arts, etc. Her work has also been exhibited worldwide. Website: yvetteshen.com
Xun Michael Chi is an associate professor of visual communication at Laguna College of Art + Design. Chi holds an MFA from Purdue University, where his works achieved nationwide academic recognition. He also has a medical degree from Tianjin Medical University in China. He teaches various of courses including Graphic Design – Conceptual Thinking, Composition and Color, 3D animation and Photography. His photography has been featured in various magazines worldwide including Juxtapoz, Elle UK, Vogue Australia, Harper's Bazaar China, Esquire China, etc. In 2016, he held a solo photography exhibition in Contemporary Art Museum of Ningbo, China. Chi has been invited as guest speaker in some top universities including Beijing University, China Central Academy of Fine Arts, Beijing Normal University, etc. Chi is an executive member of The Association of Chinese Artists in American Academia. As a curator, Chi curated several international photography exhibitions. In 2016 Chi won the Excellent Curator Award in Pingyao International Photography Exhibition, China. Website: www.chixun.net
Yoshiko Burke is an Associate Professor of Communication Design in the Myron E. Ullman, Jr. School of Design at the University of Cincinnati's College of Design, Architecture, Art, and Planning.
Burke's breadth of professional experience as a visual communication designer and a digital media producer ranges from concept development to content production. Her current area of expertise lies in visual storytelling, motion graphics, and information narrative. Burke's creative projects have been involving directing and creating visual narrative content for on-screen media. She has produced interactive narrative and documentary projects that garnered national awards from multiple Telly Awards, the Broadcast Education Association Media Arts Festival's Interactive Multimedia Best of Competition Award, and the King Foundation Award. Her interactive documentary, The New Issei was supported by a 2006 Ohio Arts Council grant and premiered at Cincinnati Art Museum. Prior to her tenure with the UC, Burke worked professionally in the area of digital design, where she produced web/multimedia content for a number of Fortune 500 clients. Her mixed media artwork has also been exhibited both nationally and internationally.
Chen Wang obtained a Master of Fine Arts degree from University of Iowa in 2003. He has taught at Texas Tech University as an Assistant Professor in Communication Design. Currently he is a Professor teaching Graphic & Interactive Design at California State University, Fullerton. Chen's research interests lie in the fields of visual communication across both print and digital media. In the past few years, Chen's work have been accepted, exhibited and awarded by numerous international design competitions including the 19th New American Talent Competition, The 9th International Biennial of the Poster in Mexico, and GOOD50x70 poster Design competition in Italy. Chen's design work has been featured in book "LOGO SAVVY: Top Brand-Design Firms Share Their Naming and Identity", "Color Management for Packaging", and "Color Management for Logos" that's distributed internationally.
This was a Panel Session on June 3, 2017. 2:30–4:00pm (SCI 106)
Format:
06/02/2017
"Embodied Convergence: Personal stories of interdisciplinary collaboration and the impacts it has on the lives of the collaborators"
Erik Loyer is a digital media artist and designer who uses tactile interfaces to tell stories and make arguments. Whether original or collaborative, fiction or non-fiction, non-profit or commercial, Loyer's apps, websites, and creative tools have received international recognition in the digital humanities, electronic literature, indie games, and digital comics fields.
This was a Keynote on June 3, 2017. 5:00–6:00pm (SCI 106)
Format:
06/02/2017
Andrea Marks, Oregon State University
Brad Tober, Boston University
This lightning talk will introduce a new research project (related to user-centered design) focused on a specific audience—the backers of Kickstarter projects. We will share the project goals, research methods, and several case studies with the intent to prompt discussion and solicit feedback from the audience. Our research study connects three areas: data visualization, graphic design, and entrepreneurship. In particular, this investigation intends to explore the way in which the design of the Kickstarter crowdfunding platform is primarily creator-centric, without fully acknowledging the needs of backers as both users of the platform and critical participants in the success of crowdfunded projects.
Our central research question asks, "How might we use data visualization as a tool to give backers of crowdfunded projects predictive agency through a clearer understanding of the variables associated with success or failure of the campaign?" While creators of crowdfunding projects are provided with a range of resources—including data- and analytics-driven tools—to help ensure project success, the other necessary participant in a crowdfunded campaign, the backer, is given little to no data to make informed decisions.
Our initial hypothesis is that the design and display of a data visualization would improve backers' understanding of potential risks, which would lead them to make more informed and successful funding decisions. While this research has direct application to the structure and success of crowdfunded projects, we anticipate that the outcome of this project could also be relevant to the broader areas of design, business, and the digital humanities.
Andrea Marks is a professor of design at Oregon State University and a faculty member in the College of Business, where she teaches classes in entrepreneurship, design and innovation. Prior to joining the College of Business, she was the coordinator of the Graphic Design Program and developed coursework in typography, design and writing and design history. She is the co-director and producer of the documentary film Freedom on the Fence, the author of the book Writing for Visual Thinkers and has curated several poster shows. She has contributed to books and journals including, Icon Magazine, Becoming a Graphic Design and Digital Designer, Citizen Designer and Design and Culture. She is the recipient of numerous grants including an NEA Design Arts grant for her project Women of the Bauhaus. Andrea was co-chair of the 2014 AIGA Design Education Conference New Ventures and has served on the AIGA Philadelphia Board of Directors. She received a BFA in graphic design from University of the Arts in Philadelphia and was awarded a Fulbright International Education Fellowship for her post-graduate work at the Basel School of Design in Basel, Switzerland.
Brad Tober is a designer, educator, and researcher whose work investigates the potential
 relationships of emerging code-based and interactive visual communication technologies to both design practice and pedagogy. His practice-led research is characterized by a speculative approach to design that recognizes that forms of and methodologies for contemporary practice that spans design and technology are best developed through flexible and exploratory processes. Prior to his current position as Assistant Professor of Design + Visual Analytics at Boston University, Brad spent five years as Assistant Professor of Graphic Design at the University of Illinois at Urbana-Champaign. Brad holds an MDes from York University (Canada), a BFA in graphic design from the Savannah College of Art and Design, and a BA in mathematics from the University at Buffalo.
This was a Lightning Round Session on June 2, 2017. 4:30–5:00pm (SCI 106)
Format:
06/02/2017
Jan Ballard, Texas Christian University
The Entrepreneurship-Corporate Identity Program offered Graphic Design undergraduates a new opportunity for interdisciplinarity beyond the classroom, matched students with entrepreneurs in need of authentic design solutions for start-up businesses. The program's concept was proven viable through a limited Spring 2016 pilot that paired 21 design students with entrepreneurs from TECH Fort Worth and the Dallas Entrepreneurship Center.
The process produced a Corporate Identity package for their entrepreneur start-up partners, which included a logo, stationery package, website landing page mockup, and a basic Brand Standards Guideline. Students combined their new knowledge of the entrepreneur's product or service with their design knowledge and skills. The student designer entered their start-up partner's world and through listening, questioning, reading and additional background research, developed a base of knowledge sufficient to produce materials that visually communicated to the business owner's satisfaction and demonstrated effectiveness in a competitive marketplace. Through practical application, gained an understanding of the design process, along with the associated information gathering and problem solving, helped to shape a mind more adept at interdisciplinary inquiry.
The Entrepreneurship-Corporate Identity Program incorporated a number of key concepts from interdisciplinarity research, the core of which is synthesis, or the combination of elements created something new:
1) Creativity required interdisciplinary knowledge. Graphic design required that the creator apply not only the tools of their discipline, but background knowledge from other disciplines.
2) Many problems required interdisciplinary approaches. Solved problems in emerging technology and medical innovation that involved an understanding of scientific, social and other factors. Effective graphic design required an understanding of the entity for which one designed and its context.
3) Experiential Learning. Interdisciplinarity promoted the relevance of learning to the world-at-large, and "doing" fostered understanding. While design students obtain lots of hands-on practice with projects in the classroom, going outside the classroom for experience greatly enhanced learning.
Download PDF: Jan Ballard Entrepreneurship-Corporate Identity Interdisciplinarity
Jan Ballard holds the BFA from University of Illinois at Urbana-­Champaign. She joined the Texas Christian University faculty in 1986. Since then she has taught and assisted in the development of a gamut of courses including Typography, Corporate Identity, Publication Design, Professional Recognition, Portfolio and Marketing, and Senior Thesis. Her teaching provides students with a solid foundation of the history and anatomy of type, and an examination of the principles of hierarchy and legibility at work within an individual letterform, to sentence, to paragraph, to page. In her professional practice, she has worked for local design studios, regional advertising agencies, and a national public relations firm. Jan's design work has been featured in Print's Regional Design Annual, Fort Worth ADDY Awards, and International Association of Business Communicators' Bronze Quill Awards. She is committed to arts in elementary education and is a founding board member of the Fort Worth Academy of Fine Arts charter school. Recently, Jan was selected as one of fifteen international participants in the School of Visual Art (SVA) Masters Workshop in Rome with co-founders Steven Heller and Lita Talarico. She worked with faculty including Louise Fili, Mauro Zennaro, and James Clough. She is also a frequent attendee and presenter at TypeCon sponsored by the Society of Typographic Aficionados (STA). Jan has been nominated for the Wassenich Award for Mentoring, and was honored as the Faculty of the Year in the TCU College of Fine Arts by the TCU Student Government Association.
This was a Poster Session on June 2, 2017. 4:00–4:30pm (SCI Lobby)
Format:
06/02/2017
Khendum Gyabak, Indiana University Bloomington
This design case chronicles the collaborative effort to design the Water, Sanitation and Hygiene curriculum by elementary school teachers in rural Papua New Guinea (PNG). The outcome from the project resulted in the creation of a teacher's resource manual that could be used by elementary school teachers to teach WASH topics based on active learning principles. This design case describes the context of the design, making of the design team, the design process and the rationale behind the design decisions. Consistent with the structure of a design case, this case will not address generalizable lessons for how design should be done and it is primarily written to describe how design was carried out in the context of PNG.
Khendum Gyabak is a design researcher and instructional designer. My scholarly work centers around understanding the design practice of teachers engaged in designing teaching and learning materials in underserved communities around the world. I have done extensive research work in Papua New Guinea and Bhutan and am currently writing my dissertation on the design thinking and actions of teachers' who have taught in highly under resourced schools in Bhutan.
This was a Lightning Round Session on June 2, 2017. 4:30–5:00pm (SCI 108)
Format:
06/03/2017
Jeremy Swanston, University of Iowa
Design plays a fundamental role in the effective presentation of complex information. Given the emphasis on scholarship and collaborative inquiry, university campuses often present ripe opportunities for cross-disciplinary research that can elevate the role of design in projects involving the humanities, science, and education. Beyond incorporating design and aesthetic principles to engage the target audience, designers can harness the potential for connecting with the user in a digital environment, effectively showcasing design's function in not only packaging scholarship, but defining the very way such projects are conceptualized and communicated. The role of the designer as an active agent in shaping scholarly inquiry goes beyond that of the traditional broker, one that simply educates and guides non-design experts while working with them to realize a preconceived vision. Designers can instead present design as an essential dimension of scholarship, one that can transform the conceptualization of inquiry from the very beginning, creating purposeful, meaningful, and evocative connections between researchers, users, and the broader community. This presentation will focus on three case studies that highlight the fundamental role of design in the conception and execution of impactful cross-disciplinary scholarship.
Design & Humanities Case Study: Word Thug
Word Thug is an all-volunteer digital literary multimedia magazine that challenges the boundaries of language access, power, and privilege through creative expression. It is conceptualized as an interactive space for any artist, writer, or citizen who has things to say through the creative word, but who has not always been afforded the time, space, and/or opportunity to express them. This scholarly project infuses the fields of graphic and interactive design, creative writing, language, literacy and culture. From the conceptual branding of the magazine, to experimentation with user interface and experience, prototyping and usability testing, this case study will illustrate how design can forge powerful and dynamic connections between a disenfranchised community and the creative arts, effectively removing traditional barriers and promoting positive social change.
Design & Science Case Study: Gravity Simulator
The Gravity Simulator is an interactive sandbox that simulates gravitational dynamics and was developed to teach astronomy to middle school students. Utilizing a 3D camera, and inputting information the user provides through an app, the simulator projects computer-generated graphics onto the surface of the sand. This scholarly project infuses the fields of interactive design, astronomy, physics, and computer science. For this project, the functionality of the simulator and potential for teaching depended on the app component, with user interaction, interface, and usability testing being an essential component to realization of this project. This case study will illustrate how design can visually bridge abstract concepts and simplify them for the young user, creating a fun and engaging learning experience.
Design & Education Case Study: SO•BE Stories
SO•BE Stories is an educational app that teaches Kindergarten students social skills. Through interactive stories and games, students navigate social dilemmas and practice positive behaviors. This scholarly project infuses the fields of graphic and interactive design, school counseling, and education. From conceptualizing characters, story environments, and game play, to usability testing, and interface design, this case study will illustrate the central role of the designer in creating a social skills intervention tool that emotionally connects with the user and creates measurable change.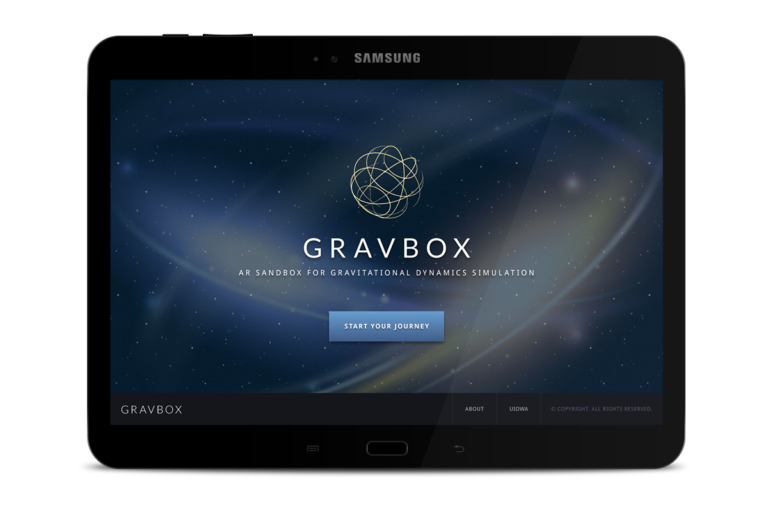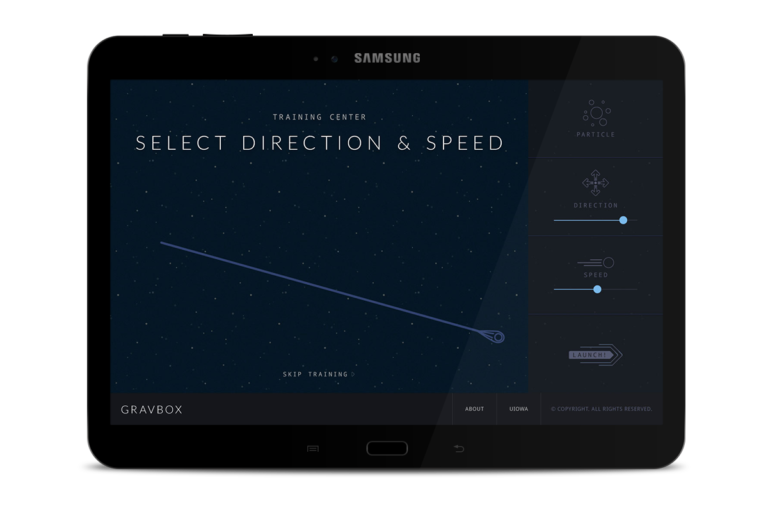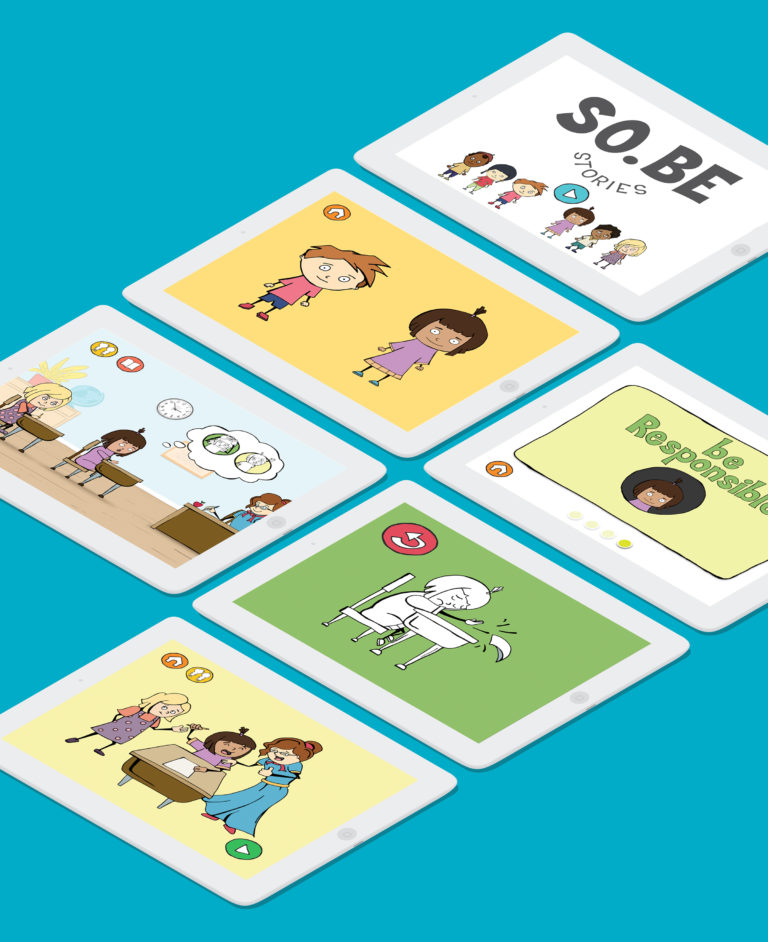 Jeremy Swanston is a graphic designer whose research interests pertain to the utilization of graphic design in visualizing data in an accessible and meaningful way. He is passionate about the impact social design can have not only in an academic environment, but also to the community, and has developed several socially-based projects, including an educational app (SO.BE Stories) for preschool students.
Over the past decade, he has developed extensive print and digital skills to meet the design needs of diverse clients, including the United States Congress and the Department of Justice. During this time, Jeremy has worked as a graphic designer in Washington D.C. for the Woodrow Wilson International Center for Scholars as well as the United States Government Publishing Office, where he conceived and carried out high-level multimedia communication and brand identity projects, including the 2013 Presidential Inaugural materials.
This was a Long Paper Session: Improving the Case for Designers on June 3, 2017. 11:30am–1:00pm (SCI 108)
Format:
06/03/2017
Audra Buck-Coleman, University of Maryland College Park
Immigration. Religious differences. Police Brutality. Stereotypes. Prejudice. Racial disparities. Systematic disenfranchisement. Black Lives Matter. Gender inequality. So many messy, conflict-ridden issues permeate our world and can seep into our classrooms. They can also make for rich project content and productive collaborative experiences. But how do you engage undergraduates in topics most adults are reluctant to confront? Further, how can you create opportunities for undergraduates to address these topics with stakeholders directly affected by these issues? This paper will offer a range of different research methods and design project outputs educators might consider to create dialogue and understanding around discordant topics. It will also include the successes of two case studies that attempted to do just this. Each incorporated different measurement techniques to assess their impact.
In the first project, design students worked with campus "Asian Pacific American" (APA) students to create participatory activities aimed at prompting audiences to reconsider the heterogeneous identities undercut by such a homogenous term. Together, the students created an event with participatory activities to celebrate the similarities and differences within the APA community.
In the second project, college design students collaborated with high school students from West Baltimore to create message that addressed the 2015 Baltimore Uprising provoked by the death of Freddie Gray and the one-sided media portrayal of racial disparities. These students spent months getting to know one another and discussing the issues facing the high school students including the Uprising. They deliberated about what messages they wanted to convey most and then constructed the objects and components to communicate them. Their works were installed in an exhibit at an area museum.
Both required students to conduct multimodal research to find out more about the issues facing these communities. Both employed assessment techniques to measure the outcomes. Each project attempted to influence societal norms, to create more awareness of the stereotypes and prejudices that help perpetuate racial inequality, and to empower the underrepresented. Through these processes students can gain deep insights into underrepresented communities and the communities can be empowered though design responses. Both can be buoyed by the collaborative experience. Collectively, these projects can inform design education practices regarding collaboration, assessment, social impact design, and ways to address complex, divisive issues.
Audra Buck-Coleman is an Associate Professor and graphic design program director at the University of Maryland. She has written, art directed, curated, designed, authored, directed, and collaborated on numerous design projects including Sticks + Stones, an international multi-university collaborative design project that investigates stereotyping and social issues. Her design research focuses on social design and its assessment mechanisms, design pedagogy, and design ethics. She has presented her research internationally at the Icograda IEN, the Icograda Design Education Manifesto, the Design Research Society conferences and numerous AIGA Design Education conferences. She holds an MFA from Cranbrook Academy of Art and is currently pursuing a PhD in sociology to bridge to her social impact design work.
This was a Long Paper Session: Improving the Case for Designers on June 3, 2017. 11:30am–1:00pm (SCI 108)
Format:
06/02/2017
Cesar Rivera, Sam Houston State University
In the fall of 2016, a professor of sociology lead sociology students to complete research and a strategic plan for Grimes County, TX that revealed the need for branding and website development for county offices. This professor determined her students did not have the skills to complete such interactive and branding projects and reached out  to a graphic design professor to enlist the help of a design student. Work on the collaboration (design and sociology students and faculty, and county officials) is set to extend across multiple semesters with portions of the project being completed by the end of spring 2017 with a stipend of $1000 going to the design student intern for work completed. Finding common ground on the project and working with a multifaceted group of students is proving to be fruitful in the areas of design value among community leaders, faculty, and students, and evidence of positive outcomes is forming. Findings on interdisciplinary collaborative scholarly practices and activities, digital design scholarship, and civic engagement will be discussed.
Cesar Rivera is an assistant professor at Sam Houston State University.
This was a Lightning Round Session on June 2, 2017. 4:30–5:00pm (SCI 108)
Format:
06/02/2017
Camila Afanador-Llach, Florida Atlantic University
Designers in academia interested in collaboration face the need to define and highlight the value of design by building relationships, proposing, structuring, funding and sustaining collaborative projects with other scholars. The creation of spaces within universities for professors of diverse disciplines to interact is a step in that direction. In this poster, I present a case study based on my experience as part of a working group exploring the intersection of digital art, scholarship and social issues. The group was launched in late 2015 by visiting digital media artist and scholar Sharon Daniel and was composed by faculty and graduate students from the Departments of English and Visual Art. Daniel's engagement with social issues through digital media platforms served as broad context for the group members to explore and incorporate digital tools to address and pursue research and creative interests around social justice, politics, memory and identity, among other subjects.
The resulting product of this collaboration was a group exhibition showcasing screen-based work including video, data visualization, audio essays, and interactive narratives. Central to the process involved in the production of some of these projects, a question remains on the line that separates design as a service from design as a collaborative endeavor. I evaluate the work produced by the group using the distinguishing features of collaborative projects to identify challenges and opportunities. I conclude with recommendations for designers to engage in this type of work with a better understanding of the variables that characterize collaborative work. For a more collaborative future, as design educators we have the option to assume leading roles in interdisciplinary practices within academia and to bridge these into design education.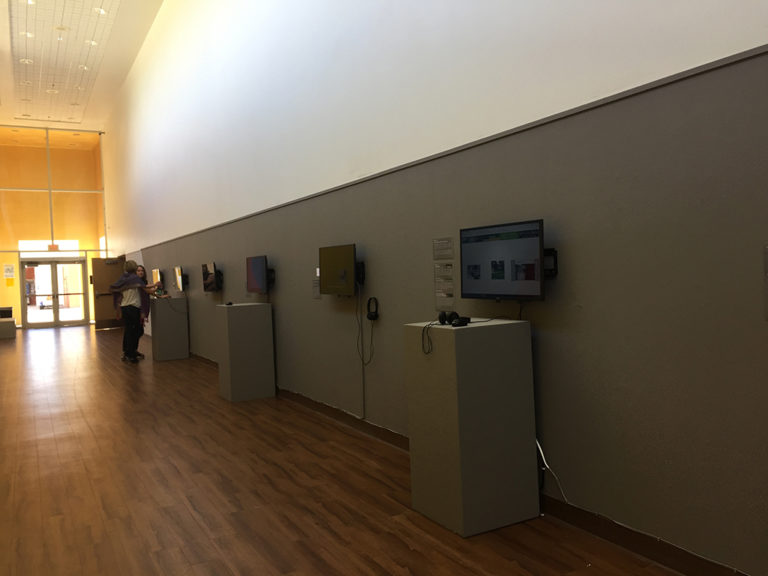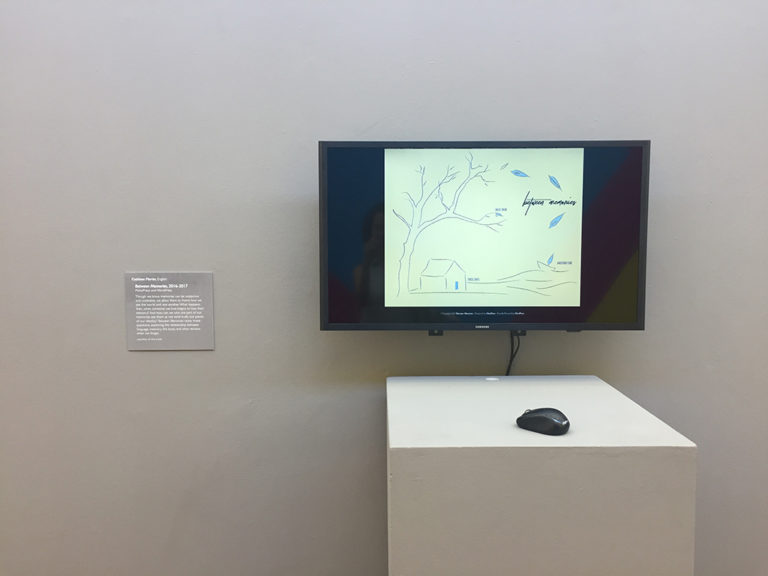 Camila Afanador-Llach is a designer and educator currently based in South Florida. She teaches courses in typography, interactive design and visual identity systems at Florida Atlantic University. Camila received her BFA in Industrial Design from Pontificia Universidad Javeriana (Bogotá, Colombia) and her MFA in Graphic Design from Rhode Island School of Design. Previously she worked as an in-house designer in Bogotá and more recently for a branding and design firm in Boston, MA. Her research interests include interdisciplinary approaches to design education and the roles of design in connection to history, geography and identity.
This was a Poster Session on June 2, 2017. 4:00–4:30pm (SCI Lobby)
Format:
06/03/2017
Akshita Sivakumar, Massachusetts Institute of Technology

This body of research contends that basic design training requires malleable aesthetic and spatial sensibilities, which in turn can cultivate a changing sense of self. "A sense of self" here draws on William James's and Ulric Neisser's plural conception that includes self-knowledge, sense of agency, meaning-making, ownership, and narrative continuity, which all combine to motivate our actions in the world. How we are trained to perceive, apprehend, cogitate, examine, reflect, record, and practice these sensibilities guides how we identify and piece together our experiences in the world as a series of aesthetic and spatial fragments. This construction and cultivation of malleable attributes of self is prescient and relevant to fields beyond design. The site of cultivation lies beyond the mind. I build a case that these contentions are picking up on recent waves in situated and embodied cognition, and posthuman discourse that have each reclaimed the body and the non-human respectively as extended sites of perception and cognition. Rather than working in disciplinary silos that engender the proliferation of canons and inhibit the creation of common ground, design can subsume their motivations in order to make the malleability of self operational by developing new methodologies and suggesting new materials. To achieve these two goals, I embody cognitive science and posthuman discourse, in order to make visible their pursuits, knit together their underlying values, and frame their common calls as design problems. Through this, I develop a new methodology called Performative Experiments that primes the malleability of aesthetic and spatial sensibilities by estranging one from canons and rote moves. Just as parkour engages the displaced center of mass from the human body into the surroundings that are appropriated as an extension of the body, so do performative experiments arrest the spatial and aesthetic aptitudes growing out of a malleable sense of self. I also build a case for the shadow and shadow silhouette as materials with which to engage these methodologies. By making absent inherent material, texture, volume, and depth, they are able to render equal human and non-human, and alienate known formal and spatial attributes of objects, bodies, and events. In order to enact the case I've built, I present Hogarth's Silhouettes as a proof of concept of a foundational experiment in design education. My claim is that it puts into play a malleability of aesthetic and spatial sense of self, which constitutes a new form of design thinking/doing, across disciplines.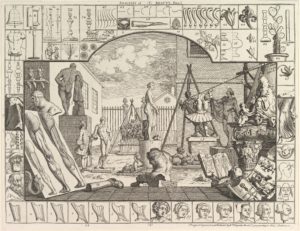 Video on YouTube, Hogarths Silhouettes- https://youtu.be/eR83HywSpr4
Akshita Sivakumar is a post graduate student at the Massachusetts Institute of Technology.
This was a Poster Session on June 3, 2017. 11:00–11:30am (SCI Lobby)
Format:
06/02/2017
Tom Maiorana, University of California, Davis
If design is to continue to make a credible claim that it can solve the world's most pressing problems, our tools must evolve to address increasingly complex, dynamic and connected product systems. This paper explores the ways which low-resolution prototypes can be used to address complex challenges with minimal risk, investment and time.
The practice of rapid-prototyping has become central to product development, but changes in the ways that products and services are conceptualized, built, distributed, and used require a new way of thinking about this critical practice. Traditional prototypes focus the object or solution. But modern products are increasingly utilizing human interaction and social systems as a core part of the offering. Technology-driven prototyping tools can handle complexity, but fail to offer the flexibility and inclusive necessary for rapidly changing landscapes where a variety of contributors and approaches are necessary. Unfortunately, most low-resolution prototypes are ill-equipped to handle these complex environments. Designers will need tools that illuminate potential futures to their stakeholders, teams, and a growing list of collaborators. And they will need to do this in less time. This paper explores ways of reimagining prototypes so that they may be used to help understand complex systems in rapid, low-risk, ways. This paper will illustrate the ways which a variety of prototyping methods bridge the gap between analog, digital and social systems. Examples from software to festivals will yield insight and actionable frameworks for designers of complex product systems and services.
BMX flips as a metaphor for prototyping complexity.
Faculty members from five different colleges using low-fidelity prototypes to help shape the strategy for "The Hive".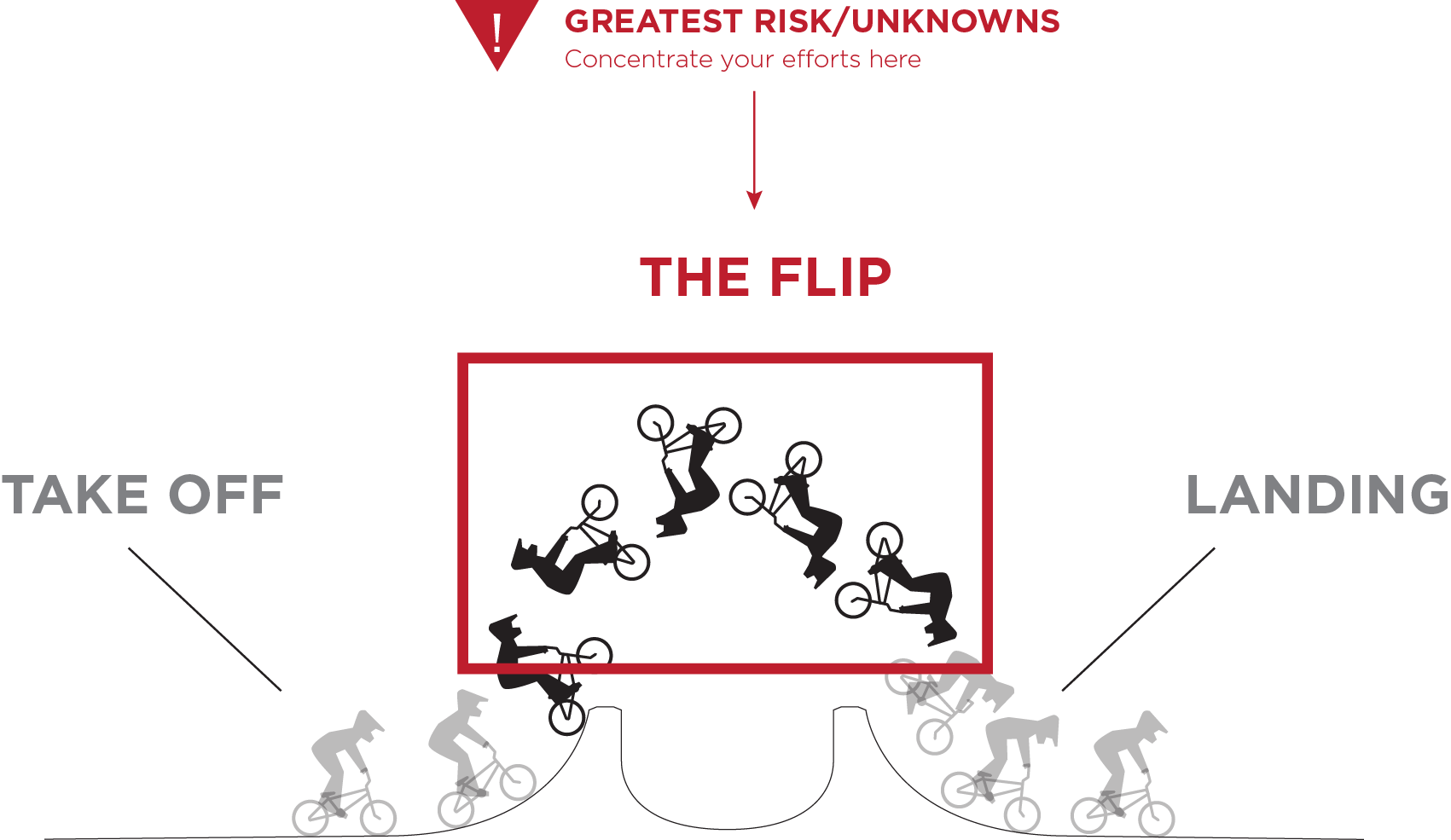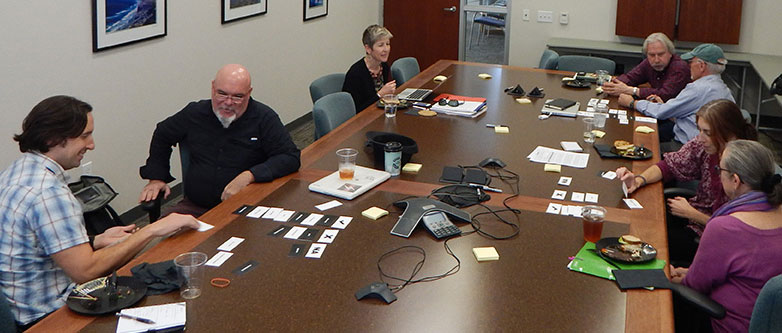 Tom Maiorana is an Assistant Professor in the Department of Design at UC Davis where he focuses on product design, design thinking, and prototyping. Tom's research focuses on how low-resolution prototypes can help designers explore the human experience of interacting with complex systems. Tom is also the founder of Red Cover Studios, which specializes in product development and innovation strategy and uses prototyping as a central practice in work ranging from interaction design to fashion to organizational change. Red Cover Studios helped to conceptualize and launch the Hive at the Claremont Colleges and Denison University's forthcoming Design Lab. Tom regularly teaches at Stanford University's d.school.
Tom has an MFA in Design from Stanford University and a Bachelor of the Arts from Vassar College.
This was a Long Paper Session: Practice and Process on June 2, 2017. 10:30–12:00pm (SCI 106)
Format:
06/03/2017
Jacqueline Lorber Kasunic, University of Technology Sydney
Jentery Sayers, University of Victoria
Kate Sweetapple, University of Technology Sydney
Altering texts to enable interpretation is a key role of the visual communication designer. Designers turn text files into web pages, posters, annual reports, wayfinding, books. They do this by choosing typefaces, point sizes, leading, column width; by considering hierarchy, proximity and juxtaposition.  All of these choices are strategic decisions – a set of graphic and spatial codes – assembled to guide the reader's interpretative process.  Altering the visual qualities of the 'page' to affect meaning is the stock-in-trade of the designer.
However, the focus of this panel is to think about alteration as means of discovery. In this context a designer does not have a specific communicative intent in mind, rather she is interested in creating new texts that can bring to our attention new possibilities of meaning that we might not have seen otherwise. (McGann and Samuels 2001, p. 116) This process of alteration is called deformance. Critically positioned by Samuels and McGann, it is a deliberate disruption of a text through making and remaking bringing about an alternate way of encountering the work.
Digital technologies have made deformance more accessible, allowing us to treat a text as infinitely malleable and mutable. This has enabled humanities scholars to explore sources in ways that were previously difficult, if not impossible. Although deformance is receiving increased critical attention as a method (Owens 2012, Sample 2012) few attempts have been made to describe these strategies beyond the procedural. Descriptions of how to alter texts – reading backwards (performative), n+7 (Oulipian) and collage (Dada) make these strategies transferable and repeatable but offer only a surface understanding of deformance.
In this panel we will look at deformance from both a design and digital humanities/scholarship perspective in an attempt to address key questions at the intersection of these fields.
Paper 1: Jentery Sayers
In this paper I highlight the role of design and deformance in the production of literary history. While recent scholarship (Dunne and Raby 2013; Sterling 2009) has focused on the importance of speculation and conjecture for talking about the future, hardly any work has attended to asking "what if?" of the past—to prototyping or experimenting with history, if you will. More specifically, I survey various deformative methods for researching material culture from the 1800s and 1900s, with an emphasis on texts (e.g., manifestos) that contain charged designed elements. I then conclude with some of the benefits (including pedagogical benefits) of manipulating, altering, or deforming primary source materials to learn more about their forensic, cultural, and aesthetic features. My primary claim is that a subjunctive stance toward literary history does more than balance or correct hermeneutic suspicion; it foregrounds the prominent yet frequently ignored functions played by design in the creation and preservation of texts over time.
Paper 2: Jacqueline Lorber Kasunic, Kate Sweetapple
In this paper we reflect on the role of graphical, spatial and structural materiality in the process of deformance. This is based on the premise that interpreting a text depends not only on linguistic engagement but also on a 'reading' of the visual qualities of a page.
In order to account for the many materialities that constitute deformance, we create a typology of deformed textual artefacts. This typology reveals a relationship between the linguistic and visual properties of a text. From this view, we can begin to wonder whether certain deformance strategies lead to particular kinds of textual discovery.
Kate Sweetapple is a visual communication design academic with special interest in data sense-making and information aesthetics. Her focus is on text visualisation, using practice-led research to open up new ways of engaging with written texts from books through to immersive digital environments. This research extends to visualisation in the GLAM (galleries, libraries, archives and museums) sector, where the digitisation of content is requiring a rethink of how cultural collections are explored and presented. Kate is working with colleague Dr Jacqueline Lorber-Kasunic, and the Humanities + Design Research Lab at Stanford University on projects that explore visualisation approaches that account for the qualitative, interpretative nature of humanities data.One project is 'Writing Rights', which visualises the evolution of ideas that inform the Declaration of the Rights of Man and of the Citizen (1789).
Jentery Sayers is an Assistant Professor of English at the University of Victoria, with research interests in comparative media studies, digital humanities, Anglo-American modernism, computers and composition, and teaching with technologies. His work has appeared in Kairos: A Journal of Rhetoric, Technology, and Pedagogy; Computational Culture: A Journal of Software Studies; The Information Society; Collaborative Approaches to the Digital in English Studies; ProfHacker; The Resource Center for Cyberculture Studies; and Writing and the Digital Generation.
Jacqueline Lorber-Kasunic is a design academic who explores design history and theory, material culture and visual knowledge production. Her research draws on the use of visualisation as a method of inquiry that can open up alternate ways of interpreting text-based data in the field of humanities. Working with Dr Kate Sweetapple at UTS, Jacqueline explores the capacity of visualisation to reveal narratives that cannot be accounted for by aggregation in texts. Instead they draw on the visual epistemology of design to develop approaches that more wholly express the qualitative nature of data. Two of their projects are: 'Writing Rights' and 'Visualizing Chinese Input' working with Humanities + Design at Stanford University.
References
Dunne, A. and Raby, 2013, Speculative Everything: Design, Fiction and Social Dreaming, Cambridge, Massachusetts, MIT Press.
McMcGann, J. and Samuels, L. 2001, 'Deformance and Interpretation', in McGann, J. Radiant Textuality: Literature after the world wide web,' New York, Palgrave.
Owens, T. 2012, 'Discovery and Justification are Different: Notes on Science-ing the Humanities,' http://www.trevorowens.org/2012/11/discovery-and-justification-are-different-notes-on-sciencing-the-humanities/
Sample, M. 2012, 'Notes towards a Deformed Humanities,' http://www.samplereality.com/2012/05/02/notes-towards-a-deformed-humanities/
Sterling, B. 2009, 'Design Fiction,' Interactions, Vol. 16, No. 3, pp. 20-24.
This was a Panel Session on June 3, 2017. 2:30–4:00pm (SCI 108)
Format:
06/02/2017
Aaron Ganci, Indiana University, IUPUI
Rebecca J. Bartlett Ellis, Indiana University, IUPUI
James Hill, Indiana University, IUPUI
Euzeli C. dos Santos Jr., Purdue University, IUPUI
Modern research endeavors that originate in STEM fields, especially those that overlap with healthcare, are increasingly multi-faceted and involve a complex network of interconnected roles and activities. As STEM continues to intersect with medical research, there will be an increasing need for designers to use their skills to also improve process rather than design artifacts. However, design's involvement in these environments can still be somewhat trivial, being reduced to simple graphic design or artifact generation in service of more serious, scientific inquiry. To advance design's position within these collaborative research engagements, researchers need to proactively inquire about ways to have more influence. This paper will detail one such inquiry through a case study of a recent collaborative project. In this study, design activities are used to both produce artifacts for a STEM-centric healthcare intervention and, more importantly, used as a way to organize and focus the research team's process and activities.
The research project at the center of this case study is titled "Development of InterACT Intervention (mHealth) to promote medication adherence and blood pressure control in CKD." (PI: Bartlett, Ellis). This project aims to develop a system where designed artifacts (a 'smart' pillbox and connected  mobile app) and in-person interventions are used to improve the way patients take medication. A design researcher was initially invited into the project to design the intervention artifacts. However, this design activity was only one small part in a much bigger endeavor, involving a complex network of input from colleagues in Medicine, Pharmacology, Nursing, Electrical Engineering, Computer Science, mHealth Communication, and Design. Because so many people were involved and it was impossible to work in tandem with each other constantly, the team started to experience a breakdown in communication. Specifically, there was confusion about how each researcher's individual contributions connected and the final data collection experience. In their focused production of individual components, the team began to lose sight of the cumulative aims.
Upon investigation of this problem, it became apparent that journey mapping—which is traditionally used to describe consumer experiences—could serve as way to plan and synchronize research efforts, thus enabling researchers to simultaneously see micro- and macro-level details. This case study will reveal how the transdisciplinary team utilized a design-lead exercise to plan their intervention and data collection processes. Outcomes from this investigation will be shared and include a detailed experience map and insights on how to replicate the process in other STEM and healthcare intervention projects. Design researchers are constantly exploring ways to situate themselves within academic research. The findings from this case study will provide one more outlet for them to utilize and build upon in the future.

Full size PDF attached 
Aaron Ganci is UI / UX designer and an Assistant Professor of Visual Communication Design at Indiana University's Herron School of Art and Design (IUPUI). With professional experience in graphic, interaction, and user experience design, he is an expert in both the visual design of digital interfaces and in the translation of user needs into useful, usable, and desirable experiences. He is a frequent consultant on the design of websites and software interfaces, most recently for the IU School of Medicine, the Online Computer Library Center (OCLC), and The City of Indianapolis. In addition to professional creative activity, Professor Ganci also studies contemporary industrial practice and the use of technology to personalize design artifacts.More information about his practice and research can be found at aaronganci.com.
Rebecca Bartlett Ellis, Ph.D. is an Assistant Professor in the Indiana University School of Nursing (Indianapolis). Her research aims to produce new knowledge to reduce the complexity of medication self-management and improve adherence in people managing multiple chronic conditions. Her research interests lie in the use of sensors and mobile health (mHealth) technologies to measure the socio-cultural contexts and biobehavioral mechanisms related to medication-taking behaviors, adherence and treatment efficacy, and intervene to improve clinical outcomes.
James Hill, Ph.D. is an Associate Professor of Computer Science in the School of Science at IUPUI. His primary areas of research include heterogeneous software system composition and integration, real-time software instrumentation, software performance analytics, and static code analysis, and its application towards the early design and engineering of large-scale networked software systems. He has extensive experience working with a wide-range of open-source and commercial software systems, integrating with such systems, and designing and implementing data collection systems from the ground-up.
Euzeli dos Santos, Ph.D. is an Assistant Professor of Electrical Engineering in the Purdue School of Engineering and Technology, IUPUI. His research interests include power electronic, renewable engird systems, energy efficiency, and power converters. He has expertise and a broad background in building prototypes with integrated sensors to successfully carry out the goals of collaborative research projects.
This was a Long Paper Session: STEM/STEAM on June 2, 2017. 2:30–4:00pm (SCI 108)
Format:
06/01/2017
Virginia Kuhn, (chair), University of Southern California
Nike Nivar Ortiz, University of Southern California
Maria Zalewska, University of Southern California
In considering the future of design education, Ken Friedman argues for interdisciplinarity since current (and, no doubt, future) design challenges "require analytic and synthetic planning skills that can't be developed through the practice of contemporary design professions alone."[1] He creates a taxonomy of domain knowledge and skills necessary for design professionals, the nexus of which includes theoretical work from the humanities and liberal arts, with practical work from the creative and applied arts.
In this panel, we highlight strategic approaches to interdisciplinarity that might inform contemporary design challenges. Paying special attention to the theories and practices associated with archives, panelists will consider the possibilities for digital scholarship across disciplinary divides. Using Friedman's taxonomy, we argue for a type of vertical interdisciplinarity,[2] one that is not additive (art plus history) but that radically reimagines the boundaries of current academic disciplines, as well as the work we do as teachers and scholars.
 
Paper 1: Virginia Kuhn
Rhetoric = Theory + Practice = Design

What new kind of knowledge will exist exclusively in the form of images?
—Wolfgang Ernst, Digital Memory and the Archive
If the "visual turn" of the 20th century called attention to the rising cultural importance of image-based forms of representation, specifically linking art history and classical film theory, the early 21st century's "digital turn" promises to bring core questions of visual rhetoric and design theory to bear upon the rapidly proliferating digitization of filmic media and their concomitant archives.  What possibilities open up with an available language of images that can be created and disseminated with relative ease in a globally networked world?
Building on the work of Joost & Scheuermann, [3] who argue that design is a form of rhetoric which is inherently rule-based and interdisciplinary, I argue for conceptualizing image archives as contemporary alphabets that can undergird digital scholarship. In this model, I contend, the theory-practice binary is no longer the exception but rather the rule.
Paper 2: Nike Nivar Ortiz
Towards a Hospitable Archive: Reorienting the Narrative of Operation Just Cause in Scalar
If horizontal strategies make us imagine new narrative lines within a field, then the vertical approach forces us to rethink the narrator, what narrative form could be, and how we think, reflect, critique, and express.
—Virginia Kuhn and Vicki Callahan, "Nomadic Archives"
The archive, by and large, is a rather unwelcoming place. Documents offering historical "truth" are held under lock and key, often requiring institutional affiliation to access, and all subject to many rules of order that regulate how one interacts with them. Digitization is often touted as the road towards democratization, yet it is undeniable that there is a certain politics and economy to the digital archive—a privileging of what gets digitized, and institutional biases that affect access. Even when digital, archives may still only serve to reproduce the failings of the physical archive; it may only engender narratives that work within the archive's structure of power—not those that challenge it. Using materials from Operation Just Cause found at the National Archives in Washington, D.C. as a case study, I will explore how the online publishing platform Scalar can function to further the democratic power of the digital by destabilizing the univocality of the traditional archive. I argue that Scalar's modular archival structure, its multi-media functionality, and integrated design tools can help us create narratives that critically engage historical documents and disrupt ossified modes of archivization. Beyond just a digital publishing platform, Scalar offers a hospitable space of consignment.
Paper 3: Maria Zalewska
Designing Archives of Memory: The Epistemology of Chronicling Digital Encounters with the Holocaust Past
Each year fewer survivors arrive in Auschwitz to commemorate the International Holocaust Remembrance Day. In 2005, nearly 1500 survivors attended the anniversary; in 2015, only 300 survivors came to Auschwitz. This year, 60 former prisoners arrived in Birkenau to commemorate the 72nd anniversary of the liberation of the German Nazi concentration and extermination camp. Therefore, as the last survivors and witnesses are dying and the memory of the Holocaust increasingly depends on commemoration and re-telling of the story for new generations, Holocaust-related educational institutions and scholars search for innovative ways to bridge the past with the present. How digital communities interact with the memory of the Holocaust via images, blog posts, 3D holograms, virtual and augmented reality applications, and social media shareable content is becoming increasingly relevant to media and genocide scholars. Similarly, pioneering archival regimes of memory (eg.: Yad Vashem online archives; Stanford University Spatial History Project: Holocaust Geographies Collaborative, etc) force us to consider the process of securing Holocaust memory as apparently inseparable from the technological advancements of our time.
Using the USC Shoah Foundation's Visual History Archive as my case study, I explore the epistemological strategies associated with the design and development of contemporary archives of Holocaust memory. I argue that we are witnessing a paradigm shift in the design of curated systems of Holocaust memory which are moving away from archived and mediated bodies of knowledge towards a network of interactive memory practices. The embodied archive of three-dimensional holograms created by the USC Shoah Foundation illustrates this intention to mediate the loss of living witnesses by creating their interactive substitutes.
Virginia Kuhn, PhD. vkuhn@cinema.usc.edu, Associate Professor, Media Arts + Practice Division, School of Cinematic Arts, University of Southern California
Nike Nivar Ortiz, nivar@usc.edu, Comparative Studies in Literature and Culture, 2016-18 Digital Humanities Mellon Fellow, University of Southern California
Maria Zalewska, zalewska@usc.edu, Cinema and Media Studies Division, School of Cinematic Arts, 2016-18 Digital Humanities Mellon Fellow, University of Southern California
[1] Ken Friedman. "Models of Design: Envisioning a Future Design Education," Visible Language 46.1/2 2012.
[2] Virginia Kuhn and Vicki Callahan. "Nomadic Archives: Remix and the Drift to Praxis," Digital Humanities Pedagogy: Practices, Principles and Politics, Brett Hirsch, ED. 2012.
[3] Gesche Joost and Arne Scheuermann. "Design As Rhetoric: Basic Principles for Design Research." 2008.
This was a pre-conference panel on June 1, 2017. 1:00–2:00pm (SCI 108)
Format:
06/02/2017
Kristy H.A. Kang, Ph.D., Nanyang Technological University, Singapore
The aim of this project is to design an online collaborative database and mapping platform for students and faculty that can be used as a pedagogical tool for critical making and mapping of visual media in the classroom.  There are existing tools that utilise participatory mapping such as the community storytelling site Historypin, or other mapping projects visualising large data sets like the Racial Dot Map that uses the 2010 United States census bureau to visualize "geographic distribution, population density, and racial diversity of the American people in every neighborhood in the entire country".  Though these projects may be used for the classroom, they were not specifically designed for the needs of a specific course.  And because of their complexity, such projects often require faculty and students to adapt (if possible) an aspect of the project to the classroom or assignment.  Moreover, the sustainability, consistency and organization of materials becomes a challenge.
This project proposes designing a simplified platform that aims to create a resource for students and faculty to share and create responses to course materials using a combination of video, images, sound and text.  These responses and materials will be collected in a database whose items may be explored individually or re-organized contextually by selecting from a series of topics or themes. The database is a dynamic visual tool that allows students to share and see a variety of examples among their peers that respond to a lesson covered in the class. Items from the database can also be mapped.
The platform would be utilised in two contexts – one, in distributed classrooms to share resources and student works among collaborating faculty who are part of FemTechNet – a consortium of U.S. university faculty and researchers teaching topics on technology, science, media studies, gender, ethnic studies and art. The other, specifically the mapping component of the project, will be used in a course on Visualisation of Cultural Heritage. One of the challenges in the classroom is to find ways to comparatively visualise artefacts, historical data and spatial/geographical information across differing geological time periods and cultures. The mapping tool would provide a dynamic platform where students may digitally map cultural heritage artefacts they are researching and to compare them to contributions by their peers and the faculty. The aim of this tool is to provide a collaborative platform from which students can visualise and spatialise their research in order to analyse and discuss their discoveries from comparative perspectives.
Kristy H.A. Kang is a media artist and scholar whose work explores narratives of place and geographies of cultural memory. She is Assistant Professor in the School of Art, Design and Media at Nanyang Technological University, Singapore and was previously Associate Director of the Spatial Analysis Lab at the University of Southern California Sol Price School of Public Policy.  Her research interests combine urban, ethnic studies and digital media arts to visualise cultural histories of cities.  She received her Ph.D. in Media Arts and Practice at the University of Southern California School of Cinematic Arts.
This was a Lightning Round Session on June 2, 2017. 4:30–5:00pm (SCI 106)
Format:
06/02/2017
Pamela Napier, Indiana University, and Collabo Creative
Terri Wada, Indiana University, and Collabo Creative
This presentation will give an overview and update of where our team is currently with the progress of our AIGA Design Faculty Research Grant, which was awarded for the 2015-2017 cycle.
Our research project focuses mainly on Design Education in regards to teaching People-Centered Design in a collegiate or post-secondary educational context. The outcomes of this project are centered around providing relevant teaching tools along with an established curriculum structure, in order to enable more schools to teach People-Centered Design and Design Research. The tools and curriculum that have been developed thus far have been tested, evaluated and revised within our own curriculum at (insert institution), and are now ready to begin the "Alpha" testing in different educational contexts.
At the AIGA Design Conference in Las Vegas (October 2016), we presented a holistic overview of our participatory design research frameworks as they relate to Design Education and curriculum structure. We used this venue as an opportunity to recruit Design Educators to test these materials in their respective curricula, and had over 30 educators in our Pecha Kucha session express an interest in participating.
From January – May 2017, we will be enlisting Design Educator participants from at least 3 different institutions, and from May – July 2017 we will be engaged in remote planning/curriculum preparation with those selected Design Educators in order for them to implement the curriculum tools within their programs in the fall of 2017.
For the "Lightning Round Presentation," we will present a brief overview of our teaching tools, announce revisions we have made to the curriculum structure based on initial internal testing, and discuss our overall project timeline with implementation dates for our Beta test platform to go live.
Pamela Napier is Cofounder, Design Strategist & VP of Operations at Collabo Creative, and Assistant Professor of Visual Communication Design at Herron School of Art and Design—has been teaching across both graduate and undergraduate curricula for the past 7 years. Through both teaching and practice, Pamela has been invited to give presentations, facilitate workshops, and co-design events nationally and internationally, and has worked with an array of local, regional and national clients in the field of Design Research. She has been an AIGA member since 2002, and has been recently appointed as the AIGA Indy Chapter Education Director.
Terri Wada is Cofounder, Design Strategist & President of Collabo Creative, and Adjunct Faculty in the Visual Communication Design department at Herron School of Art and Design —is both a practitioner and educator of Design Thinking and Design Research with about a decade of experience in the field. As a part of her work with Collabo, she consults and carries out research projects for a diverse range of organizations including non-profits, start-ups and fortune 500 companies. Terri's expertise in Design is evident in the numerous lectures and presentations she's been invited to give nationally and abroad. Her most recent speaking endeavor includes holding a People-Centered Design workshop for the U.S. Army at the Pentagon in Washington D.C.
This was a Lightning Round Session on June 2, 2017. 4:30–5:00pm (SCI 108)
Format:
06/02/2017
Hye-Jin Nae, Rochester Institute of Technology
Tim Wood, Rochester Institute of Technology
The ongoing acceleration of technological development and the creation of breakthrough interactive platforms continues to transform the role of the design practitioner and educator. Roles once deeply rooted in the arts and humanities are now being pushed beyond those traditional domains to integrate ideas, topics and methods from computer science, software engineering and even electrical engineering into the design process. While this may appear to be confusing and frustrating within an interdisciplinary context, expanded design roles are facilitating greater dialog and productive interaction within interdisciplinary teams. We believe that we can make the argument that indeed, now more than ever, Design is STEM!
The presenters; one a former design executive and the other, an agency creative director with extensive experience designing consumer electronics and digital products for Fortune 500 clientele, will showcase how they see the emerging collaborative model of designers working with engineers has changed design practice and blurred the definition of design and engineering. Now in new roles as educators, both presenters will provide examples of how higher education is leveraging this new model to prepare the next generation of designers and creative technologists to have relevant careers. Through the exploration of an interdisciplinary model of curriculum; design, digital humanities, software engineering, human-centered computing and other allied disciplines are being integrated in ways that were not possible just a few years before – providing unique design educational opportunities to traditional STEM students.
Our approach to an inclusive and interdisciplinary model of design education has expanded the understanding of creative problem solving within our institution. As an appreciation of 'design thinking' has become more mainstream, the academic interest in design processes, methods and approaches have increased in colleges and departments outside of RIT's School of Design. Not only has this reinforced an appreciation for the power of design, it also provides visibility into how design methods can be used to address the complex problems facing society today.
We have elevated the perception of design, not merely as the thoughtful application of aesthetic sensibility, but as a powerful tool for change. In turn, this model has yielded more dialog regarding the relevance of design thinking while creating collaborative opportunities within the educational environment. Currently, the greatest interest comes from 'design adjacent' disciplines, i.e., those disciplines focused on the same problem domains or those disciplines that may collaborate with design within a production or commercial context.
The symbiotic relationship of the industrial designer to the mechanical engineer, or interaction designer to software engineer is absolutely critical. Educators within those fields are creating opportunities for students to learn about and model those relationships before they enter a professional environment.
Interdisciplinary collaborations and industry sponsored engagements are balanced with a rigorous 4-year interdisciplinary degree program to maintain a strong creative component and comprehensive design focus. However, it is on the edges between the programs where the true creativity and collaborations are emerging. This presentation will explore the academic programs, teaching processes and student experience that drive design education beyond the traditional scope.
New Media Design Demo Reel
https://player.vimeo.com/video/157915046
Cross-disciplinary Collaboration Design Education Examples
Beam Beats – https://www.behance.net/gallery/38491043/Beam-Beats-New-Media-Team-Project
Ripple – https://galacticod.tumblr.com
Mendo – http://mendo.cias.rit.edu (Site no longer works)
Space Race by Bitness – http://bitnessfitness.github.io
As an award-winning and patent holding designer specializing in user experience design, Hye-Jin Nae brings her diverse and detail orientated drive to every project and class she encounters. Originally from South Korea with a background in fashion design, she is currently Assistant Professor in New Media Design at Rochester Institute of Technology. Prior to this current teaching position, she held the positions of Visiting Assistant Professor in New Media Design and Assistant Professor in Graphic Design at RIT. She holds a MFA in Computer Graphics from RIT, a BFA in Graphic Design from University of Wisconsin and a BA in Clothing and Textile Design from Sungshin Women's University.
Prior to her academic career, she worked in the user experience design industry as a creative director and lead experience architect at EffectiveUI, lead designer at Yahoo! Inc., and sr. visual interaction designer at Eastman Kodak. She specializes in researching applied UX design and bringing that design sensibility and multi-disciplinary thinking into the classroom. Her diverse background and knowledge from designing experiences for applications, retail point of sale, consumer products, a wide variety web applications and web properties are directly integrated into the classroom. Her detail oriented approach to design is shared with freshman to seniors from basic design elements to cutting edge UX design projects. She continues to research UX for traditional and new paradigms while building the foundation for tomorrow's design education.
Tim Wood is currently Assistant Professor of Industrial Design and Interaction Design at Rochester Institute of Technology. Tim is most interested in emerging technologies, the frontiers of interaction design, and how these two areas are rapidly changing the nature of the human experience and even how we think about design itself. With extensive experience in design strategy, the architecture of interactive systems and the design of digital products, he is keenly aware of the changing nature of design and new roles designers are being asked to fill. In his role at RIT, he is committed to ensuring that the next generation of product designers have the right skills to shape the future of our world.
Tim holds a MFA in Computer Graphics from Rochester Institute of Technology, an Advanced Certificate in Interactive Media Development from Rochester Institute of Technology and a BFA in Design Arts from Memphis College of Art. Prior to RIT, he was VP of User Experience and Design at EffectiveUI and before that he held the position of Creative Director for Design Innovation & Advanced Development at Eastman Kodak. Tim is an award-winning designer in his own right and is an internationally recognized speaker and author on the topic of user experience and user interface design.
This was a Long Paper Session: STEM/STEAM on June 2, 2017. 2:30–4:00pm (SCI 108)
Format:
06/03/2017
Anthony Acock, Cal Poly Pomona
In Winter Quarter of 2016, a collaborative effort between Cal Poly Pomona's Landscape Architecture, and Graphic Design programs coalesced to redesign the landscape at the Chancellor's Residence at the University of California, Riverside campus. Spearheaded by Chair Andrew Wilcox, in conjunction with Lecturer Ray Senes, and Assistant Professor Anthony Acock, this collaboration represented 50 undergraduate students, 25 graduate students, 4 design studios, and two separate university systems. The goal for the project was to use a multifaceted approach of design to inspire environmental sustainability and aesthetic leadership within this unique region while focusing on the idea of that Design is Design, regardless of discipline.
The combined classes developed four unique design strategies to explore how the Chancellor's Residence could be redesigned.
Atypically Suburban: focused on ways in which the typical California suburban environment can be reimagined to be on the vanguard of environmental stewardship.
Beautiful Resilience: focused on the marriage between the aesthetic value and tradition of landscape design and climate appropriate materials.
Food for Thought: focused on how the suburban lawn can be transformed to maximize food production.
Habitat is Everywhere: focused on how the unique marriage between urban Riverside and the surrounding desert community can coexist in a way that not only allows the natural fauna and animal life to exist but to flourish.
The culmination of the effort resulted in the presentation of scholarly research into each of the unique approaches. The final deliverables involved motion infographics, professional presentations, professionally produced journals detailing the research and process into each approach, and digitally rendered designs of the reimagined landscape at the Chancellor's Residence.
Through this process the designers were required to learn their role in the collaboration, and see past disciplinary walls. The ripple effect from this collaboration has opened up the possibility of further and greater collaboration across all design disciplines within the College of Environmental Design. From Architecture, to Urban and Regional Planning, the collaborative efforts in conjunction with respecting Design as it's own tool set independent of degree trajectory has endless possibilities.
The scholarly merit of the collaboration between departments succeeded in bringing two departments within the college together in a way that had never been done before. This exposed Landscape Architecture students to the world of Graphic Design, and Graphic Design students to the world of Landscape Architecture. By doing so, a greater empathy and awareness was grown by the students.
In this presentation, I will discuss the processes involved in navigating multiple university systems, the collaborations between disciplines, and class levels, and the final design deliverables presented to the Chancellor. This case study will show that design is design regardless of discipline, and that design education can flourish in a multi disciplinary studio environment.
Anthony Acock was born in Norman, Oklahoma to sociologist Alan Colby Acock, and artist Delores Antonia Acock. Inspired by his parents, Anthony, named after his mother, felt that becoming a graphic designer was a sort of square in the middle of both of those two professions. Anthony received his BFA in graphic design from Oregon State University in Corvallis, Oregon. Not only did he work with an amazing faculty but they transformed his love of letterforms in graffiti to a love of letterforms in typography. Oregon State taught him process, theory, and concept, above all else. After an 8 year stretch working professionally in New Haven, Hartford, and New York City, Anthony returned to school at Pratt Institute in Manhattan where he received his MFA in Communication Design. His thesis titled "Empathy, Identity, and the Environment" focused on ways to use graphic design as a way to advocate for groups of people on the fringes of society; an area of interest that persists in his professional work today.
This was a Lightning Session on June 3, 2017. 10:30–11:00am (SCI 108)
Format:
06/03/2017
Xinyi Li, Princeton University
Rebecca Sutton Koeser, Princeton University
As the boundaries of the design disciplines are blurring, the emphasis of design has shifted from need-driven tangible products to facilitation of the intangible exchange of information and knowledge production. Design has been desired as a method of inquiry into intellectual challenges and a tool of investigation of complex problems. Design does not have to always solve problems — it can also propose questions and probe thinking. As design always involves problematics in conjunction with other fields, this paper reflects on the merit of design in interdisciplinary collaborations including several practical examples and case-studies from in-progress Digital Humanities projects.
With the speculation of positioning design as a medium or as a tool, we call for more investigations on how to better embed design to the research process as a tool. When the professional field of design is not the central focus of the research, the role and value of design in interdisciplinary collaboration lies in the application of design thinking as a facilitative tool during the process. Design of systems and tools for learning and thinking can help make information visual, clarify ideas, and facilitate diagrammatical thinking.
By using examples of in-progress Digital Humanities projects, where collaboration between design, development, and scholarship is constantly happening, this paper investigates how design can facilitate scholarly collaboration activities with a process-oriented approach and service-based model. This paper discusses the question of ownership of interdisciplinary collaborative projects, advocates co-creation of content, and encourages instillation of design thinking to the research approach and production of synthesis. As a particular case, this paper discusses an in-process workflow for integrating design processes with software development for Digital Humanities projects. Like design, software development is an external discipline often brought to bear on digital research, and raises similar questions of ownership and co-creation.  This new workflow aims to integrate the two approaches in order to make the most of what each provides: the bigger picture of communication design and user interactions alongside the discrete pieces of functionality that can be implemented and tested in software.
This paper then envisions more significant convergence of design and research by discussing transdisciplinary research methods, and possibilities of digital projects beyond current prevailing digital libraries. Designers have been unconsciously borrowing tools and methods from other disciplines, such as grounded theory and ethnographic research. This paper encourages study and adaption of methods and tools from other non-design disciplines, and brings about awareness of the limitations of oversimplified "for-designer" methods. For researchers, digital tools could be utilized to not only preserve and exhibit abundant raw materials, but also help spread scholarly work in new and more meaningful ways. Finally, it addresses the importance of visual literacy and visual epistemology, and appeals to meaningful visual production of abstract, relational, and ephemeral humanistic knowledge.
Xinyi Li is a multifaceted designer working within the realm of visual communication and interactive experience for both informative and speculative projects. She currently designs user experience and visuals for the sponsored projects of the Center for Digital Humanities. She obtained Master of Fine Arts degree in Communications Design from Pratt Institute, where she engaged in design projects, research, and teaching activities. She regards design as a method of inquiry to intellectual challenges and complex problems, and enjoys working across disciplines. She is into the precision of systematic models and embraces ambiguities of subjective experiences. She has lectured about her work at Pratt Institute, AIGA/NY's Fresh Grad 2016, and has conducted workshops at Pratt Free School and the Center for Digital Humanities at Princeton University. She updates her work at http://xinyi.li
Rebecca Sutton Koeser is the Lead Developer at the Center for Digital Humanities at Princeton University. Rebecca has degrees in both English Literature and Computer Science, and many years of experience with software development in an academic environment. Prior to working at Princeton, she was a senior software engineer with Emory University Libraries and IT Services, where she contributed to a diverse array of Digital Library and Digital Humanities projects and open source tools. Previous projects include Belfast Group Poetry|Networks, Serendip-o-matic (as a member of the 2013 One Week One Tool team), and Readux. In 2016 she published an article on software and scholarship in the Digital Humanities entitled Trusting Others to 'Do the Math'; blog posts and updates are available at https://rlskoeser.github.io/ .
This was a Long Paper Session: Forming an Interdisciplinary Team on June 3, 2017. 9:00–10:30am (SCI 108)
Format:
06/01/2017
Andrew DeRosa, Queens College, CUNY
Participatory action research (PAR) seeks to drive actionable social change by involving community members as collaborative co-researchers. This workshop will focus use of data visualizations generated by community members as a method in PAR to share and build on existing knowledge; understand a variety of perspectives; identify opportunities; establish collective point-of-view; build consensus; and drive decision making in a way that empowers stakeholders. With crossover in practice between social sciences, the humanities, and a variety of design subsets; there are opportunities for designers to use data visualization-based PAR for cross-disciplinary digital and non-digital scholarship alike.
Using the themes of the conference as prompts, workshop participants will work together as co-researchers exploring collective knowledge and experience regarding design, research, education, and interdisciplinary collaboration. Through a step-by-step iterative process we will gather, order, and visualize information; and engage in a process of collaborative sense-making. Using simple, non-digital tools, participants will create a large diagram that will visualize data and illuminate patterns, themes, opportunities, and insights. The workshop will conclude with a discussion about planning and executing similar PAR in a variety of contexts. No experience, laptops, or other materials necessary.
Andrew DeRosa is a Brooklyn-based communication designer. He received an MFA in 2D Design from Cranbrook Academy of Art, and a BFA from University of Colorado in Boulder. His practice balances professional design work, self-initiated projects, and design education. Professionally, Andrew has completed projects for IDEO, Jerry Seinfeld, Whole Foods Market, Showtime Networks, and the Tribeca Film Festival, among others. His work has been been featured nationally in group exhibitions at venues such as the Cranbrook Art Museum in Bloomfield Hills, Michigan; and the Autzen Gallery in Portland, Oregon. Andrew's work has been featured in publications such as Guide To Graphic Design by Scott W. Santoro. He has lectured on a variety of design-related topics, most recently at the Nanyang Technological University in Singapore. Andrew has taught courses at Queens College since 2009, as well as at New York University, and the University of Detroit Mercy.
This was a workshop on June 1, 2017. 3:30–4:30pm (SCI L114)
Format:
06/02/2017
Nicole Coleman, Stanford University
What is data? Dictionaries define it as structured information, chiefly numerical, scientific, used for calculation. That definition probably rings true for most of us. But it would be a poor description of the wide range of information at play in research laboratories across disciplines, not to mention the data generated and exchanged in our daily social interactions. We still tend to think of data as if it were controlled, measurable, and verifiable, even if we know it isn't. It remains common practice in the humanities and social sciences to create data visualizations by feeding numbers through a set of instructions to generate graphics, giving those numbers form as bar charts, lines, bubbles, scatterplots, and network graphs.  That approach to data visualization is well-suited to review and assessment because it is based on well-established and theorized statistical models and quantitative methods. But it ignores the way data responds to the instruments used to capture, manipulate, and display it. 
Graphite in the hands of an engineer drawing precise technical plans produces a different result than a pencil in the hand of an artist capturing a moment in time on paper. The medium is the same. The purpose is different. We would not expect the two people to produce the same type of drawing simply because they are using the same medium, and we would not evaluate their skill based on the same criteria. So why hold historians, literary scholars, and statisticians to the same standards and methods, ignoring the epistemological intent of the data analysis? 
At Humanities + Design, a research lab at Stanford University, we look to other domains for examples of how to engage with the complexity and uncertainty in data.  From the "Information" exhibition at the Museum of Modern Art in 1970 to digital artists working today we discovered techniques for interrogating the expressive qualities of data that influenced our design of instruments for humanities research.  Historians mining archives and compiling data understand that data are imagined, that there is interpretation involved in the moment of choosing which information to capture and in deciding how to structure it. The structure of the data, in turn, influences the questions we can ask of it. As the questions evolve, the structures may change, too, and the data will flow into the new structure in a way that offers new or different answers. Data is not inert or neutral, it is potential. When activated it can be shaped and used to persuade. When we act on data, we are influencing the data and generating new data in the process. That is data as medium. 
Nicole Coleman is the Digital Research Architect at the Stanford University Libraries as well as the co-founder and Research Director at Humanities + Design, a research lab at Stanford's Center for Spatial and Textual Analysis.
This was a Long Paper Session: Data and Information on June 2, 2017. 10:30–12:00pm (SCI 108)
Format:
06/2017
Converge Disciplinarities and Digital Scholarship USC School of Cinematic Arts, Los Angeles
Dates: June 1–3, 2017
Format:
06/03/2017
Heather Tucker, University of Notre Dame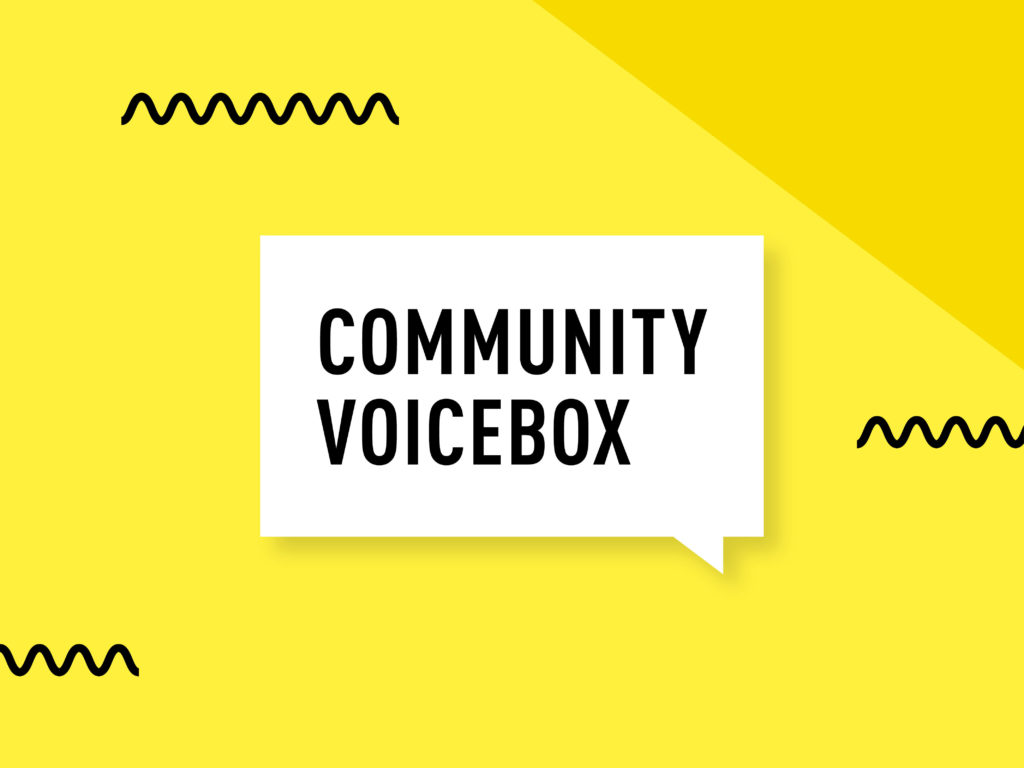 The American English language is changing, from spelling to grammar to semantics, there is a new code for understanding one another. While this change isn't necessarily a bad thing, it has resulted in the loss of unique linguistic habits. Old or infrequently used vocabulary and phrases are becoming forgotten. Often, the only way to collect and study soon-to-be-forgotten vocabulary and phrases is by digging in textbooks, performing extensive field research, or by locating obscure or cumbersome source materials. However, what if design could help inform researchers and scholars of the language habits of regional cultures? What if there was a tool designed to collect regional linguistic data that engaged the community and visualized the data collected? A tool that revealed the layers of meaning in communication, gave justice to the richness of speech, and conveyed the dignity of culture in an organized and useful way.
From my project Community Voicebox: Capturing & Visualizing Regional Language Habits, I am proposing a methodology for collecting regional linguistic data. The approach uses visual priming and human interaction design techniques to engage community participation in the creation of a regional linguistic catalog.
To prototype this method I am creating an installation at Pack Memorial Library in Asheville, North Carolina. As a primer, I will use Mountain Talk, a poster series I created to visualize the connotation and denotations of the vocabulary, colloquialisms, slang, and folklore phrases heard in the area; like, "Sigogglin" or "A whistling woman and a crowing hen always come to some bad end." An interactive component will allow community members to add their words and phrases to the catalog.
For the Lightning Round Presentation, I will share my in-progress work, initial findings for further study.
Heather Tucker is a Visual Communication Designer pursuing her Masters of Fine Arts at the University of Notre Dame. Her research has focused on the interchange of ideas between design, history, and anthropology—exploring how language shapes culture, identity, and human interaction. Previously, Heather worked as a creative lead for Auxiliary, Inc., located in Grand Rapids, Michigan.
This was a Lightning Round Presentation on June 3, 2017. 10:30–11:00am (SCI 106)
Format:
06/03/2017
Karen Zimmermann, University of Arizona
Jennifer Nichols, University of Arizona
Carolina Gonzalez, University of Arizona
In this paper we will discuss the challenges of building collaborations across the University community; the value of embedding information literacy in the art curriculum, and the impact of community engagement and real-world design experiences.
University of Arizona (UA) design students connected with the University's communities in science, business, and the humanities to learn the process and benefits of creating meaningful and impactful work as members of interdisciplinary teams. Three disparate faculty in business, art and the library came together to team-teach an information graphics course. Their collective knowledge enhanced the learning experience for the art students. For a final collaborative project, design students paired up as a team with a UA collaborator, including soil scientists studying environmental bio-design, professional mentoring program for women, business analysts in the budget office, and the University makerspace.
Karen Zimmermann is an artist, designer, and educator. She is a Professor in the University of Arizona, School of Art, and chair of the Illustration & Graphic Design Division. Karen has received numerous grants and awards including an Arizona Project Grant by the Arizona Commission of the Arts, UA Deans fund for Excellence, and UA Faculty Fellowship. She has been an active member on the American Institute of Graphic Art Design Education Committee and the College Book Art Association. Karen's practice includes activities in letterpress printing, writing, graphic design, and art. Her writing has been published in "The Education of a Graphic Designer,"  "The Education of an E Designer," "The Education of a Motion Designer", JAB (Journal of Artists' Books), "Design Education in Progress: Methodology and Process", American Institute of Graphic Arts, Zed and Inform.  Her artwork examines the relationship between art, design, culture, and technology within the context of the environment. Karen received her MFA from Virginia Commonwealth University and her undergraduate degree from Rutgers University.
Jennifer Nichols is the Digital Scholarship Librarian at the University of Arizona Libraries, and project lead for the iSpace, the makerspace in the Science-Engineering Library. She collaborates with faculty, students and partners across the University to integrate digital scholarship tools into their research and teaching. She has been a Fine Arts and Digital Humanities Liaison Librarian, as well as a Youth Services Librarian and Program Manager for the implementation of a MacArthur/IMLS YouMedia Learning Labs grant.
Carolina Gonzalez is a Senior Honors student at the University of Arizona studying Graphic Design. She is from Tucson, Arizona.
This was a Long Paper Session: Forming an Interdisciplinary Team on June 3, 2017. 9:00–10:30am (SCI 108)
Format:
06/02/2017
Nathan Matteson, DePaul University
Heather Snyder-Quinn, DePaul University
Eamon Duede, University of Chicago
Ian Lynam, Ian Lynam Design
Kelly Bjork, IDEO Chicago
The role of collaboration in the academy is ambiguous. As the landscape of academic work changes—the number and frequency of co-authored journal articles continues to increase; research centers see a growing need to apply results to real-world problems and communicate their value—finding methods to value collaborative effort and authorship becomes critical. But as it stands today, co-authorship, the preeminent form of scholarly co-creation, still carries the presumption of a primary author as maintaining the provenance of knowledge is crucial.
In the face of these aging notions of authorship, the very processes of writing as we have traditionally known them are undergoing massive and systemic change. Distributed online tools allow for a far richer process of team-based authoring than ever before. The same applies to publishing, with increasing avenues for self-publishing and a growing ubiquity of online open-access journals.
These changes have analogs in the industry as well. The tools of design thinking and agile development techniques have transformed the workplace. The increasingly digital world that has driven many of the changes in design process ('coding in pairs' anyone?) has also changed the nature of the design industry and engendered the identity complex of the 'designer as author'. The client–designer dichotomy is failing as an organizational principle, and 'co-designing' rises from its ashes.
Occupying the hinterlands between the between the industry and academy are tools like MIT's PubPub, approaching the event horizon of continuously integrated publishing. The intellectual products of contemporary design are more akin to Theseus' ship than a canonical landscape of established theories. But the ways in which we assign value to authorship, and the determination of who assigns value, continually lag behind this pace of rapid change.
The panel contains representatives from the 'academy' (with a bent towards applied research), the 'industry' (with a bent towards defining its future and impact), and from the ever-important if uncomfortable area between the two.
Through an exploration of the divergence among their values and priorities, they will explore possible futures of how we define and maintain scholarship in an increasingly digital and mutable environment. Their discussion and interaction around these questions (e.g. What defines a peer group? How do we assign value to material that cuts across multiple domains of knowledge? Is it possible to exchange value from one 'marketplace' to another? Is collaborative authorship a zero sum game?) will be organized, documented, and distributed online to the entire conference to stimulate a massively co-authored manifesto of the future of digital scholarship in design and beyond.
Nathan Matteson (co-chair) is an Assistant Professor at DePaul University, College of Computing and Digital Media, School of Design. Nathan has been teaching and working in Chicago since 1999. His work often ignores accepted boundaries amongst disciplines. Currently he is obsessed with computational methods of typeface generation and letterform modification. He is a founding member of the design collaboration Obstructures, and a researcher with the Center for Robust Decision Making in Climate and Economic Policy, at the Computation Institute at the University of Chicago. When not teaching, he oversees the design and development of ATLAS, a web application interfaces that enables the discovery, visualization, and analysis of global, gridded data.
Heather Snyder-Quinn (co-chair) is a Professional Lecturer at DePaul University, College of Computing and Digital Media, School of Design. Heather is an award-winning creative director and educator. After she received her BFA in graphic design from the Rhode Island School of Design in 1996, she began a 20+ year career in in multi-channel and multi-disciplinary projects at the forefront of design culture and commerce. Her clients have included Northwestern, Harvard, MIT OpenCourseware, and OpenPediatrics, among others. She is currently pursuing an MFA in graphic design at the Vermont College of Fine Arts.
Eamon Duede (panelist) is Executive Director at Knowledge Lab, University of Chicago. Eamon directs the research activities of Knowledge Lab and is the interface between the center and its industry partners. Recently Eamon has designed and spearheaded a major strategic and technical shift to cloud implementations of Knowledge Lab's exploratory research tools and datasets. Eamon holds undergraduate and advanced degrees in philosophy and has served as an instructor of various logics, and a lecturer in philosophy (ethics, epistemology, and the history of philosophy). His academic interests are focused on the constellation of problems fixed around the concepts 'perception', 'belief', and 'knowledge'.
Ian Lynam (panelist) is an American designer and educator working in Japan. Ian's paths for digital scholarship are mainly non traditional—self publishing including books, zines, blogs and sites like Medium. He also writes for Idea Magazine. Through his blog he often interviews other designers and invites dialogue. Through the VCFA blog he encourages more creative contributions and material that is non traditional—sometimes even unedited—all with the idea of pushing creative norms, boundaries and what is considered "acceptable" or "traditional". Ian encourages self publishing bc it allows for more creative freedom.
Kelly Bjork (panelist) is currently a design director at IDEO Chicago. Prior to joining IDEO Kelly worked as an Executive Creative Director for VSA Partners, where she led teams of designers in the development of brand systems, corporate communications and environmental experiences for companies like IBM, Motorola, and First Data. Over the past 5+ years she has seen the the professional field of design move toward a norm of co-authorship / co-designing. She has personally participated in this transformation during her time at VSA working with IBM, and now at IDEO where all work is tackled by a cross-disciplinary design team. Collaboration amongst the team working to solve a challenge is a core value we uphold with each other and is critical to a successful outcome.
This was a Panel Session on June 2, 2017. 1:30–2:30pm (SCI 108)
Format:
06/03/2017
ULTRACONCENTRATED: Image, Media, Software"
Gathering source material from newspapers, social media profiles, broadcast television, and YouTube searches, Casey Reas has created series of software-based collages that manifest his personal confrontations with media. Reas, an artist and educator based in Los Angeles, will speak about his work with mass media from 2012 to the present. Reas is a co-founder of the Processing Foundation, whose mission is to promote software literacy within the visual arts and visual literacy within technology-related fields – and to make these fields accessible to diverse communities.
This was a Keynote Session on June 3, 2017. 4:00–5:00pm (SCI 106)
Format:
06/02/2017
Courtney Marchese, Quinnipiac University
The Institute for Disease Modeling (IDM) needed insight from a graphic designer to make their disease modeling software a learning tool accessible to people beyond scientists. The institute asked me to create a visual overview of their public malaria model, available for research purposes primarily to students, medical professionals, and doctors. Their initial ideation was created as a collaboration between scientists on the frontlines of malaria research, scientific writers, and software developers. The biggest initial hurdle was the fact that the first draft was created by scientists – it made perfect sense to them, but it was difficult to dilute the information to the point of usability for a broader audience. Without an understanding of visual design, spatial relationships and hierarchy, their flowchart is almost useless. This case study echoes a common theme: scientists and designers WANT to work together, but they speak entirely different languages. How do we establish a working interdisciplinary relationship?
This paper presentation will include survey data from all participants on what is and is not working in terms of interdisciplinary collaboration, as well as what they have learned from the experience. It will also include details on the communication and feedback loop that has developed over the course of the project. In analyzing the relationship that I have formed with IDM, I hope to provide valuable insight as to how designers and scientists can successfully work together.
Courtney Marchese is an Assistant Professor of Graphic + Interactive Design at Quinnipiac University, where she teaches the theory and practice of topics including Web Design, UX/UI, Typography, Data Visualization, and Motion Graphics in both the undergraduate and graduate programs. She has done a number of presentations and publications regarding design in the health field, including information graphics for global diseases and UX/UI design for autistic children. She is also the Founding Faculty Member of the AIGA QU Student Group, and a recipient of a 2017 Quinnipiac Innovation Grant for launching "The Agency," a student-run creative agency launching in fall of 2017.
This was a Long Paper Session: Data and Information on June 2, 2017. 10:30–12:00pm (SCI 108)
Format:
06/03/2017
Vanessa B. Cruz, University of North Florida
This poster explains and explores the experiences brought about when two colleagues began to discuss the differences between Fine Art and Design. My colleague, Sheila Goloborotko and I wanted to ask our selves where does one begin and the other end?  We know that our students have two very different expected outcomes when creating work. One side looks to create conversations between its viewers, and the other wants the idea specifically and clearly communicated at first glance. However the visuals of both solutions can end up being similar to one another, so why this distance between our students? We thought to place ourselves in our own experiment: to try on one another's medium. To learn how to express ourselves in an unfamiliar medium. As anyone who has experienced when learning another language, the same was true in the other's medium- some of the conversation got lost in translation. As we stumbled over each other trying to learn and adapt to the fluency level of our partner, we learned much about each other's talents, gifts of teaching, as well as what our students may feel when entering in our classroom.
The process of Printmaking and Motion Design have many similarities. Both require a very specific processes in order to create a final piece, take days to create, and both require great attention to detail. However, there is a huge disconnect in that one is a static piece of visual art and the other exists in a purely digital format, existing for a specific amount of time. It was fascinating to see the Printmaker focus on her mark making while the Motion Designer made those marks come to life. As I was taught some fundamentals of mono printing, I began making cycles immediately thinking how it would translate into time-based media. While my colleague, was fascinated in exploring all the ways to make a single image move and evolve.
The result of this collaboration resulted in a short film titled: Call and Response. The film was debuted at the 2016 Southern Graphics Council International conference in a peer-reviewed film festival curated by renown filmmakers Barbara Tetenbaum and Marilyn Zornado at the White Box Gallery in Portland, OR. This experience served as an explosive catalyst for future course development. A cross-boundaries course is currently being developed for graphic design and printmaking students, in which graphic design students will learn the traditional meaning of printing in CMYK through silkscreen, and printmaking students will get to experience translating their work into motion graphic pieces. As our students advance, they need to be challenged to redefine their relationship to the respective disciplines. Artistic literacy is increasingly necessary to understand the implications of our radically changing environments, and for students, engaging in the aesthetics of other disciplines can facilitate this critical dialog.
Call & Response video- https://vimeo.com/160459912 
Vanessa B. Cruz received the prestigious Fulbright Award twice: first as a Scholar Award in 2012 in Media Arts, where she lived in Dublin, Ireland working with the National College of Art and Design, and gathering research for her latest projects: RUIN and Pub Stories, and second as a Specialist Award in 2014, teaching MFA and BFA students at the FachhochschuleSt. Pölten, in St. Pölten Austria. She attended The California Institute of the Arts in Valencia, CA, where she earned her MFA in Experimental Animation and holds a BFA in Film/ Video/ Animation from the Rhode Island School of Design. In 2005 she joined the University of North Florida faculty after working in the animation industry for over ten years. 
This was a Poster Session on June 3, 2017.11:00–11:30am (SCI Lobby)
Format:
06/02/2017
Anne Burdick, ArtCenter College of Design
What can we learn from the configurations of books, people, architecture, ontologies, and technologies of three libraries prized for their innovative design? This paper will examine the search interfaces, sociotechnical infrastructures, and physical environments of the Seattle Public Library, the Joe and Rika Mansueto Library at the University of Chicago, and Sitterwerk, an art library in St. Gallen, Switzerland. Each library will be understood as an "indexical landscape" — Shannon Mattern's term for spaces that are "shaped to refer to their own organized content and operative logics" — against a backdrop of the mixed digital/physical technologies seen in fulfillment centers and dark supermarkets, along with newly accessible augmented and virtual reality (AR and VR) tools and headsets.
Within each library, design and information science merge in the spatial layout and digital systems of the libraries themselves. Sitterwerk, which calls itself a "dynamic library," is a modest yet provocative experiment in participatory curation and the integration of digital and physical infrastructures through the use of RFID tags and robotic scanners. The Seattle Public Library is famous for its "book spiral," which allows the collection to be arranged in an uninterrupted flow from beginning to end. The design of the Mansueto Library in Chicago attempts to solve a massive storage issue by putting the entire collection underground, accessible only through a system of bar codes, storage algorithms, human workers, and robots.
In spite of its small size, Sitterwerk's organizational concept works across all platforms and scales, from the website to the archive to the stacks. Where the libraries in Seattle and Chicago may appear to be more ambitious due to the massive physicality and prominent architectural statements of their buildings, the online search tools for each are ordinary, off-the-shelf pages of form fields and lists, an anemic experience for researchers who never make it into the physical space. One might ask why the institutions did not invest equally in the development of new forms of digitally-enabled "rich-prospect browsing" (Ruecker) that crosses the digital-physical divide, matching the ambitions of the built environments. Regardless, the question provides an opening to consider the design of a browsing experience that gives researchers a sense of a collection as a whole, affords the pursuit of associative connections, and provides the ability to wander and discover rather than to simply search.
The design challenge gets even more interesting with the rise of accessible tools for creating computationally-generated spatial experiences through both augmented reality (AR) and virtual reality (VR) gear and software. Designers and library scientists may now work together to generate qualitatively different embodied experiences for the researcher in the context of collecting, storing, and accessing textual materials across digital and physical spaces. Building upon insights and ideas garnered from the Seattle Public Library, Mansueto, and Sitterwerk experiments, the paper concludes by outlining a new project whose goal would not be to simulate the analog materiality of the stacks but to imagine a third thing '— a kind of spatialized environment whose digital materiality/textuality affords a multi-modal/multi-dimensional/multi-disciplinary quest that winds its way to/through/within/around/beyond books.
Anne Burdick is the Chair of Graduate Media Design Practices at the ArtCenter College of Design.
This was a Long Paper Session: Print to Digital on June 2, 2017. 2:30–4:30pm (SCI 106)
Format:
06/02/2017
Lisa Maione, Oklahoma State University
This presentation presents a reflective portrait of an international design collective, giving dimension to the operations engaged, the work produced, and the research collected over the course of a year, and shares the goals for the next year. With the Van Eyck Academie in Maastricht, the Netherlands as a geographic anchor (2016-2017 residency), the group made use of asynchronous and synchronous collaboration methods to work through the complexities and conflicts of language, negotiation and identity.
Fazed Grunion is a design collective that researches collaboration and develops methods to create opportunities for participation, dialogue and action. The collective functions as a constellation of designers based around the world who are able to propose and participate in projects. Any member may propose a project, any member may participate. As a network, Fazed Grunion is interested in the spaces between autonomy and collaboration, models of utopia, the potential of collaborative work, and the experience and labor of working together. In addition to internal projects, the collective seeks opportunities to work with external partners and institutions through focused workshops, curatorial projects and long-term research.
Lisa Maione is an Assistant Professor of Graphic Design at Oklahoma State University.
This was a Lightning Round Session on June 2, 2017. 4:30–5:00pm (SCI 106)
Format:
06/03/2017
David Wang, James Madison University
One of the many ailments design education faces is self-isolation; encouraging rebellious behavior by working outside of common conventions to break contextual norms greatly limits our opportunity to share knowledge and participate a collective world. For digital scholarship, contributions to collaborative research requires becoming a member of an interdisciplinary environment. Designers need to relinquish self-imposed restrictions that require visual artifacts and irrefutable recognition. With the growth of STEM education and an expectation for worldwide digital connectivity, we need to elevate AIGA's commitment to ethical practices and advocate for a broader role of design by redefining the role of creative thinking in academic research.
Collaboration is not a foreign concept for designers; AIGA's standard of professional practice encourages responsibility in our client relationships and respect for the public; Commitment to a civic role beyond our community is not common. As many academics, I encourage students to read, share a variety of viewpoints, and contribute to worthy causes to improve understanding. Commonalities are shared across many disciplines, including business, communications, engineering, humanities, medicine, and science. Engaged learning is gaining prominence in higher education, but for the field of design, maintaining a continual role as a member of a research team is unexpected. Our need for specialized degrees and industry-specific training in the United States creates niche cultures with limited vocabularies and indecipherable dialects, which hinder acceptance among digital natives.
As universal design guidelines quietly expand, we have more opportunities to share and communicate without translation. Breaking traditional forms of publication review and media production, we are empowered to restyle our own worlds; Anyone can curate content with expert control to provide new interpretations and valuable feedback. Open access to archives provides a greater need for designers to assume global roles to help empathize and improve the quality of academic research. Asking questions, demanding responses, and contributing to society are primary goals for every designer (and scholar).
Interdisciplinary, collaborative research projects need to encourage support for larger collective groups with more diverse contributors. Many faculty with backgrounds in design continue an unsustainable quest to find an idealized research agenda focused on opportunities to create a beautiful product. If we assert our value as design experts, we can become active members with responsibilities based on the needs of our community. Power to concept, share strategies, and develop creative solutions that do not focus on commodities, but rather the value of creative thinking and meaningful relationships.
The following research questions will examine opportunities and potential challenges for designers & scholars who assimilate research agendas with more diverse backgrounds.
Are co-authored works from peer-reviewed journals or conferences outside of design acceptable contributions for tenure and promotion?
Can the inclusion of student contributors and classroom activities for research-based projects be viewed as scholarship, rather than teaching, service, or engaged learning?
Are design scholars interested in embracing equality to create a culture of co-authorship, which allows contributions from all levels of education?
Examples and documentation will illustrate the following themes:
self-isolation & rebellious behavior in design education
universal design guidelines to improve conventional design patterns
open access principles with commonalities for cross discipline research
pilot research based on a designer as member
Slide References:
Feature Image & page 1: A close-up of an educational installation at the Denver Botanic Gardens
https://www.botanicgardens.org
Image page 2: An image JMU's quad by Mike Miriello, University Photographer
https://photos.google.com/share/AF1QipN5V11k3IFALvoJ478k6wPsjHImfaC471FfEmB2eaixAtVAxboj-M9uxIBBV69L1w?key=TWJkd0E3dnZoYkRtdHBITnVjZ0QwYVFmNHlFM253
More information about SMAD: http://www.jmu.edu/smad/our-program/index.shtml
Image page 3 & 4: Found Wallpaper Sample from the 1970s.
Image page 5: Places of the imagination: an exhibition catalog at the Lilly Library https://iucat.iu.edu/catalog/6554522
Something not discussed:
http://www.aiga.org/aiga/content/tools-and-resources/aiga-standards-of-professional-practice/
Universal Design Principles & Guidelines
https://developer.apple.com/ios/human-interface-guidelines/overview/design-principles/
Design Example 1 – Tellart
http://www.tellart.com/project/chrome-web-lab/
https://www.youtube.com/user/tellart
Design Example 2 – Viget
https://www.viget.com/work/mass-general
https://www.viget.com/articles/how-to-create-more-accessible-content-part-2
Survey Link for Presentation Feedback:
David Wang is an assistant professor in the School of Media Arts & Design at James Madison University. He lives in the Shenandoah Valley in the state of Virginia after living in the Deep South and five Midwest states. He studied fine arts and design earning a Bachelor of Fine Arts in Graphic Design from Drake University and a Master of Fine Arts in Communication Design from Louisiana Tech University.
With more than twenty years of industry experience, he has worked as an art director, photographer, and interactive developer in advertising, business-to-business communications, and higher education. A constant researcher and technical guru, he hammers out solutions to direct and produce a wide variety of strategic projects.
He teaches foundation courses for undergraduate students with an emphasis on creative process and interactive design. His hobbies include, tinkering with antiquated electronics, listening to music, and visiting art galleries. He enjoys traveling and is most interested in exploring food and culture.
This was a Long Paper Session: Forming an Interdisciplinary Team on June 3, 2017. 9:00–10:30am (SCI 108)
Format:
06/02/2017
Steven McCarthy, University of Minnesota
Digitized text and images are now unbound from printed ink on paper books, their conventional container for over a millennium. Any text or image can exist as data in a computer, as a screen-based instantiation, as an audio file, as an online dissemination, printed 'on-demand' – in myriad typefaces, colors and layouts – and as other forms and experiences. Text is free of books, and conversely, books can now be free of older manufacturing models, linear narrative and of the reader's typical engagement with printed content.
Stéphane Mallarmé's oft-cited quote, "everything, in the world, exists to end up in a book" (Derrida, 2005, p. 12) can now be flipped to consider how books exist to be in the world. This paper will examine the book as an element and medium in data, design and art, and describe how books have moved beyond the literal and documentary to the visual, temporal, material and spatial.
Leonid Taycher, a Google software engineer, posited that there were 129,864,880 unique book titles in the world (Taycher, 2010). UNESCO estimates that just between China, United States, United Kingdom and Russia, another million titles are printed annually (Wikipedia/UNESCO, 2016). Multiples of each make for an uncountable number of printed books; the Bible, the Quran, and Quotations from Chairman Mao Tse-tung (the 'Little Red Book') alone are counted in the billions of printed copies (Wikipedia, 2016).
Books outside of mainstream publishing – self-published or via digital on-demand services like Lulu or Blurb – that lack an International Standard Book Number (ISBN) likely drive the number even higher. The total number of books extant, world-wide, might approach one hundred billion volumes! What is their future, and that of libraries beyond the book? (Schnapp & Battles, 2014)
This abstract references two contemporary approaches to the architectonics of the book: as a material object that can be used to build or make things, and as a dataset that can be mined for literal and pictorial content. A parallel might found in found in art history: as photography's realism drove painting towards expression and abstraction, digitized texts open unexpected pathways for the future of books. Specific examples follow, with one employing a digital humanities collage technique to create conceptual literature, and the second using books' material and form to enliven environments.
In The Best American Book of the 20th Century by Société Réaliste (2014), designed by Project Projects, a simple device is used: single sentences of best-selling American novels are reset in a sequence that corresponds to certain rules. The order of lines (first, second, third, etc.) is tied to the original dates of publication, as the book aggregates sentences into a 'new' novel that spans the best sellers from 1900 to 1999. The book adheres to standard syntax at the level of sentences, paragraphs and pages while offering semantically random lines from different writers. Because the chronology is coherent, the writing evolves from late Victorian to post-Modern, stylistically spanning the century. The only editorial intervention – which both anonymizes characters and smoothes transitions – is that the "artist cooperative Société Réaliste replaces the proper nouns by pronouns" (Onomatopee, 2014).
The second project, also involving rules (cover color, size, width, age), is a commercial enterprise of Wonder Books, a used book seller in Washington, DC. They offer a "Books by the Foot service, where [they] sell books in bulk as decoration, props, and instant libraries…" (Antiquarian Booksellers' Association of America, 2016). Unlike the digital parsing of best-sellers' lines in The Best American Book of the 20th Century, Books by the Foot sorts books based on form over content. Do you need to create an impressive library of well-worn law books? To decorate your loft with a rainbow gradation of colors? Or to film a setting with an eclectically academic background? Wonder Books' Books by the Foot program deals with "not the death of books, but their afterlife" (New York Public Radio, 2016, 00:34).
Both projects repurpose books in innovative ways and demonstrate how an architectonics of the book can vary in scale, method and context. The full paper will critically examine a range of examples and discuss the future of the printed book as object and system.
Steven McCarthy (MFA, 1985, Stanford University) is a professor of graphic design at the University of Minnesota, Twin Cities campus. His long-standing interest in theories of design authorship – as both scholar and practitioner – has led to lectures, exhibits, publications and grant-funded research on six continents. His book on the topic, The Designer As… Author, Producer, Activist, Entrepreneur, Curator and Collaborator: New Models for Communicating was published in 2013 by BIS, Amsterdam. McCarthy has been in over 125 juried and invitational exhibitions and his artist's books are in prestigious collections. He serves on the board of the Minnesota Center for Book Arts.
Sources
Antiquarian Booksellers' Association of America (2016) http://www.abaa.org/booksellers/details/wonder-book (online 19 March 2016)
Derrida, J. (2005) Paper machine. Stanford University Press: Stanford, California.
New York Public Radio (2016) The business of books by the foot. http://www.wnyc.org/story/business-books-foot/
Onomatopee (2014) http://www.onomatopee.net/project.php?progID=019f131ccccd023b1808bdb9d7bef9ff (online 19 March 2016)
Schnapp, J. T. & Battles, M. (2014) The Library Beyond the Book. Harvard University Press, Cambridge, MA.
Société Réaliste (2014) The best American book of the 20th century. Onomatopee: Eindhoven, The Netherlands.
Taycher, L. (2010) Books of the world, stand up and be counted! All 129,864,880 of you. http://booksearch.blogspot.com/2010/08/books-of-world-stand-up-and-be-c… (online 19 March 2016)
Wikipedia/UNESCO – United Nations Educational, Scientific and Cultural Organization (2016) Books published per country per year. https://en.wikipedia.org/wiki/Books_published_per_country_per_year (online 19 March 2016)
Wikipedia (2016) List of best-selling books. https://en.wikipedia.org/wiki/List_of_best-selling_books (online 19 March 2016)
This was a Long Paper Session: Print to Digital on June 2, 2017. 2:30–4:00pm (SCI 106)
Format:
06/03/2017
Scott Mann, Coastal Carolina University
Alli Crandell, Coastal Carolina University
Jennifer Boyle, Coastal Carolina University
This paper provides a detailed discussion of the process of creating A War on Two Fronts, a multimedia and interactive physical and virtual museum exhibit and accompanying book on African American soldiers in WWII. The project has also been adapted into a traveling exhibit. This professional level, multi-dimensional installation was conceived and executed by an entirely student-run publishing lab, The Athenaeum Press, at Coastal Carolina University. This case study offers insight into the multiple stages of digital and analog production among a select group of students who are immersed in a year-long process of collaboration and convergence across disciplinary practices. The presentation mirrors key phases of the experience. In phase one a diverse group of student makers come together under the direction of faculty drawn from disciplines across the humanities and arts and work towards a cohesive and accessible story to a given project idea. Phase two challenges students to grapple with the different design and research demands of the project and its ethos among stakeholders in the community and anticipated audiences. The final phase applies the concept of "critical making" to how students realize the final project across form and content. This model of experiential learning emerges as a space of creative reflection and cross-disciplinary collaboration.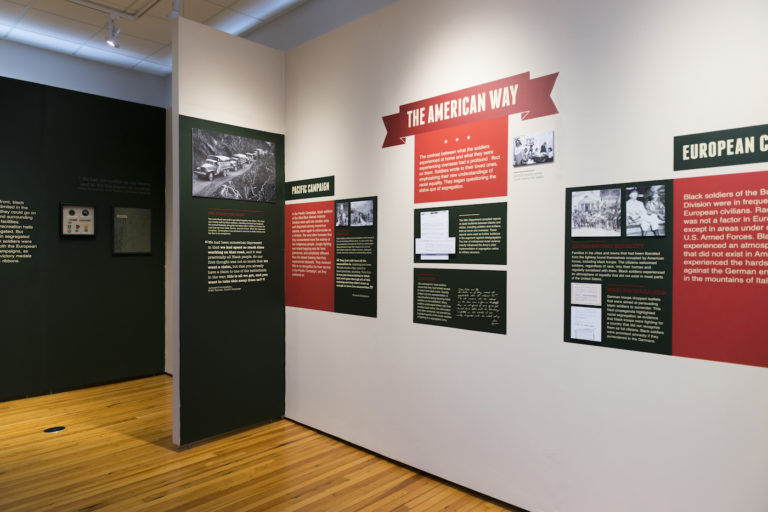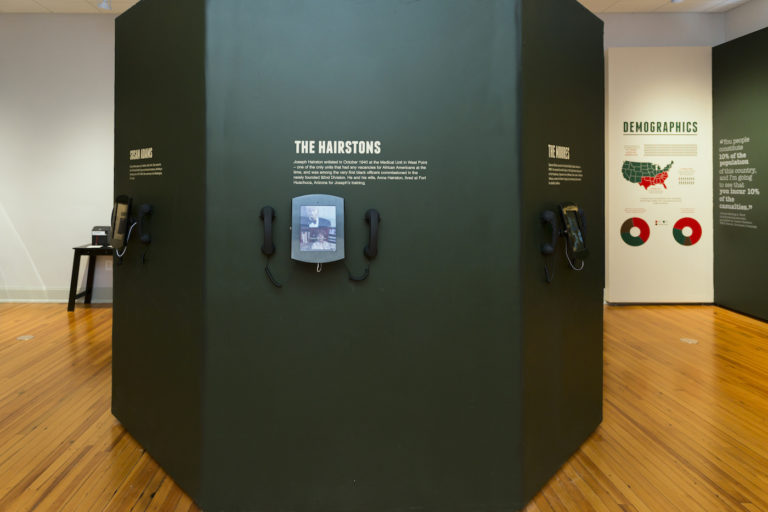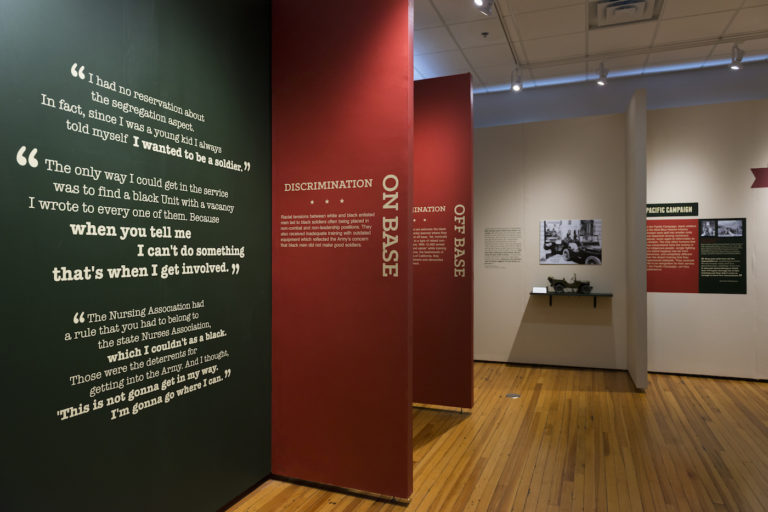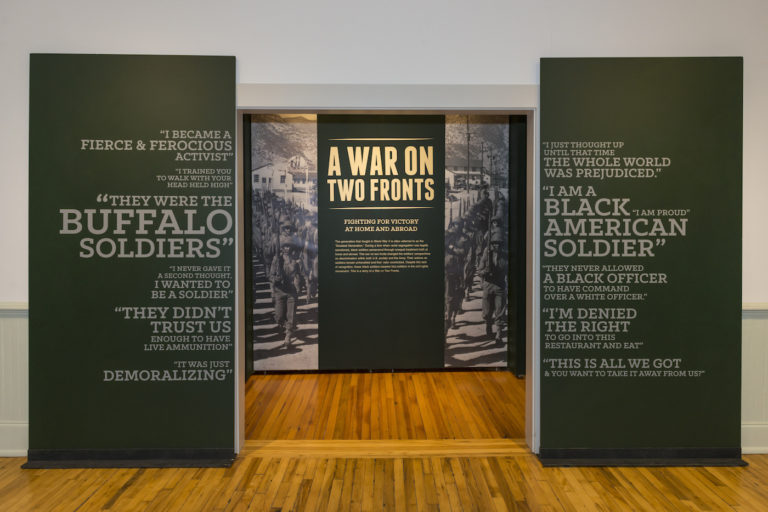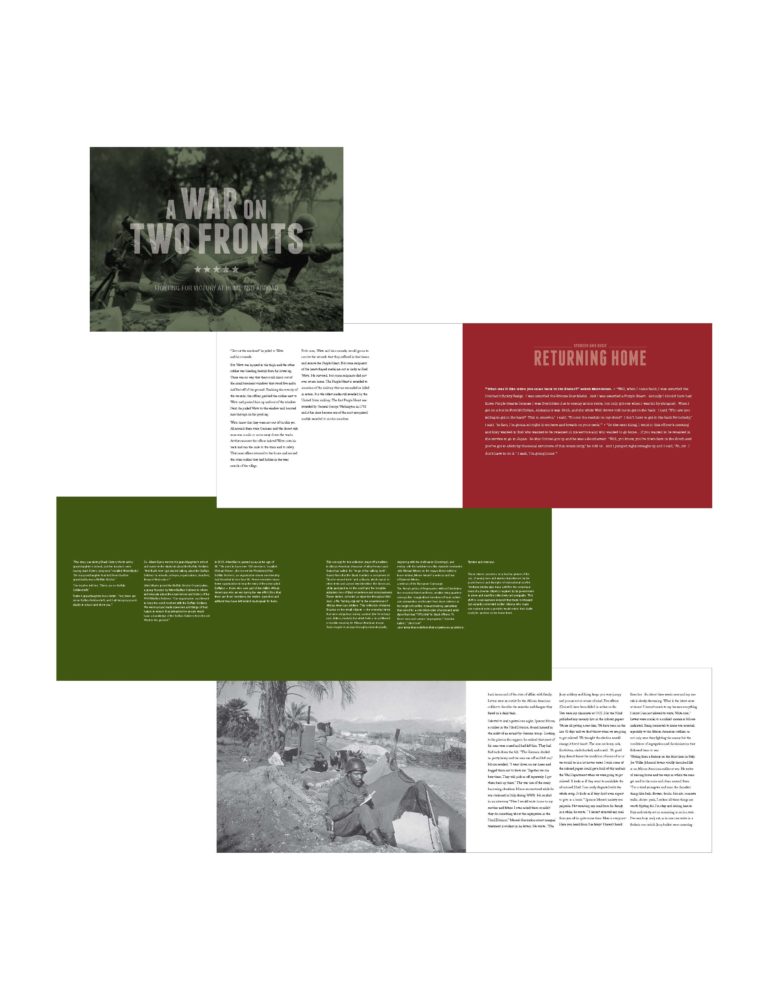 Scott Mann is an Associate Professor of Visual Arts at Coastal Carolina University. smann@coastal.edu
Alli Crandell is Director of Digital Initiatives at Coastal Carolina University. acrandell@coastal.edu
This was a Long Paper Session: Student-led Labs on June 3, 2017. 9:00–10:30am (SCI 106)
Format:
06/02/2017
Rebecca Roe, Azusa Pacific University
For this study, I will be asking design students to reflect on their learning process and the impact of digital media. Upper-division design students who attend Azusa Pacific University, Azusa, CA will be the focus participants. While the researcher knows most of the students, other design professors will also be included. The goal of the study is to identify moments in creative processing when design students are able to discern they have attained new knowledge about design. The process will include interaction with reflective practitioner/instructors who enable this awareness.
Dan Schön's book, The Reflective Practitioner, remains a key reference for describing that knowing and doing can happen simultaneously. He suggests knowledge is created when student work is evaluated and discussed with a design practitioner/instructor; and adjustments are made leading to further evaluation and knowledge production. This kind of knowledge creation is different from both the traditional positivist approach (quantitative) as well as the more contemporary approaches that value subjective meaningfulness or qualitative analysis. Otto and Smith use "the term style of knowing to indicate that the production of knowledge involves more than thinking and reasoning; it also comprises practices of acting on the world that generate specific forms of knowledge."[1]
This study will apply a phenomenological method for describing meaning for several individuals of lived experiences of a concept,[2] in this case, students reflecting on their learning process. This research method commonly uses interviews along with additional documents, observations, and art as forms of data collection.[3] I will use semi-structured interview questions and journal keeping. The journal will focus on students' thoughtful awareness of design knowledge attained and applied, and the influence of learning via digital media. As well, I plan to be a participant observer during some of the class sessions and engage other professors in conversation. It is anticipated that design-centered learning, or learning by doing, is an effective way to learn in arts environments and that the learning action between student and instructor, produces and enhances actual knowledge production.
[1] Ton Otto and Rachel Charlotte Smith. "Design Anthropology: A Distinct Style of Knowing" in Design Anthropology: Theory and Practice, ed. Wendy Gunn, Ton Otto, and Rachel Charlotte Smith, 11; authors' italics.
[2] John W. Creswell, Qualitative inquiry and research design: Choosing among five approaches (Thousand Oaks, CA: Sage Publications, 2005) 57.
[3] Creswell, Qualitative inquiry and research design, 79.
Rebecca Roe grew up in southern California where she began her career as a designer, working for non-profits and educational institutions. She began teaching in the mid 1990s: first as a part-time lecturer and now as an associate professor at Azusa Pacific University. As an educator, her goal is to help students shape their identity in ways that anticipate their role becoming professional designers.
This was a Lightning Round Session on June 2, 2017. 4:30–5:00pm (SCI 106)
Format: